NHRA Museum 9 January 2009
There were a few Car Club plaques on display and the green one really caught my eye!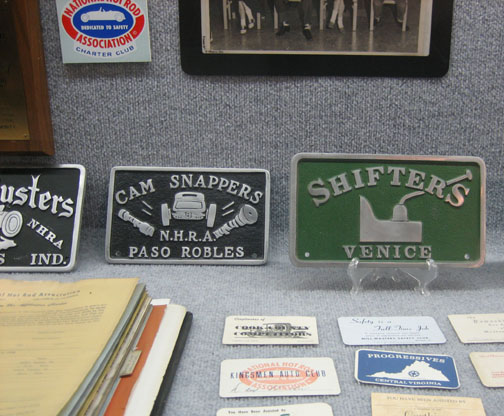 I liked some of the creative names these guys came up with too.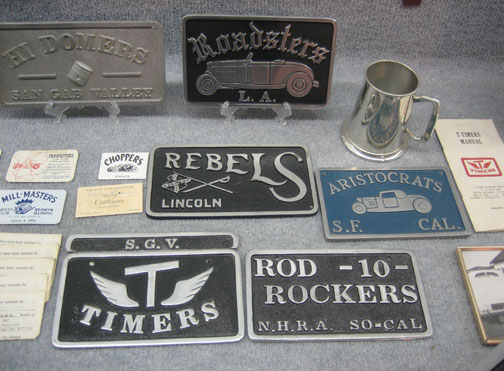 Check out these custom made ladies purses. With the names 'Bombshell' and 'Cherry' along with some shiny trim and chrome end caps, they can be yours for only 220.00 bucks.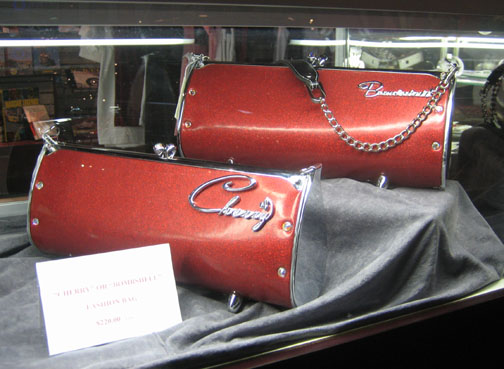 The Hudson Hornet was a famous NASCAR Grand National (now Sprint Cup) stock car produced by Hudson Motor Company. It was driven in a select few races in 1951 and 1952 seasons.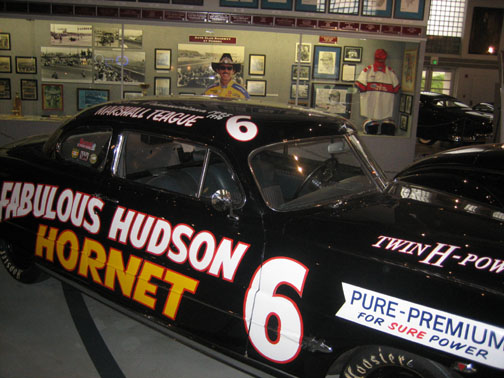 This is a 1957 Chevy, model 150, NASCAR stock car driven by Buck Baker back in 1957. It came with a fuel injected 283 from the factory with that 'Black Widow' paint scheme adding to the intimidating look.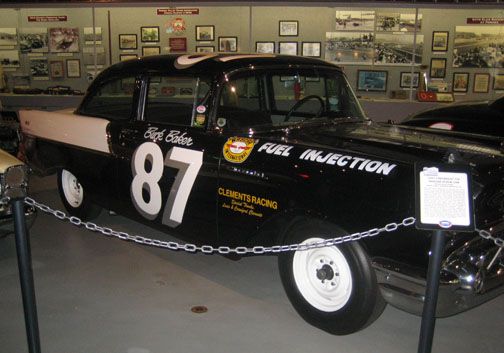 In 1966, Cale Yarborough drove this car for the famous 'Woods Brothers'. He won two races with it in 1967 at the Atlanta 500 and Firecracker 400.