NHRA Museum 14 January 2009
Here is another dry lake car that looks like it's going fast just sitting there.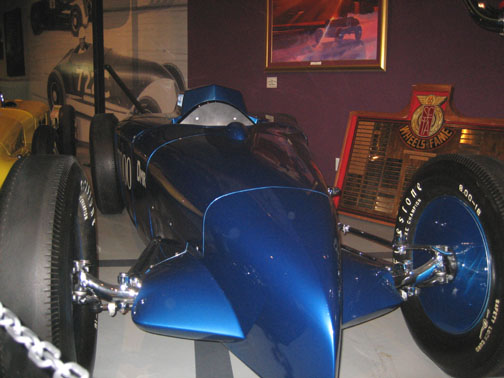 This is what the SCTA (Southern California Timing Association) timing crew sat on to see the cars running down the salt flats. It sure isn't fancy but it got the job done.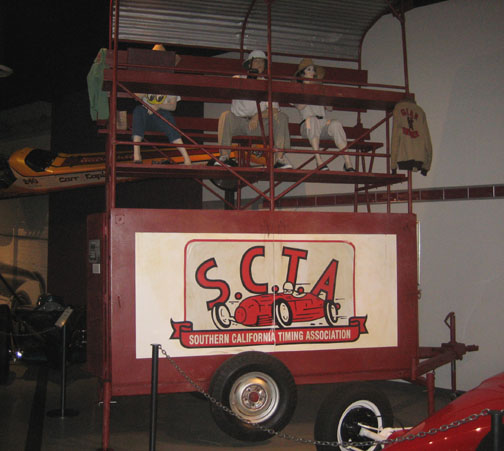 When I first walked up to this car, I didn't know anything about it other than it looked really cool. Upon a closer look, the car is owned by none other than Billy F. Gibbons from the rock group 'ZZ Top'. The name of it was called "Cadzilla" and is just one of many hot rods that Billy owns.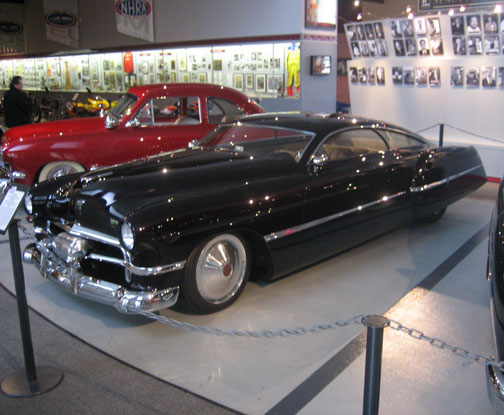 I've heard about this car but I've never seen it and after looking at it up close, it's bad ass!! The color is a deep brown but these pictures make it look black.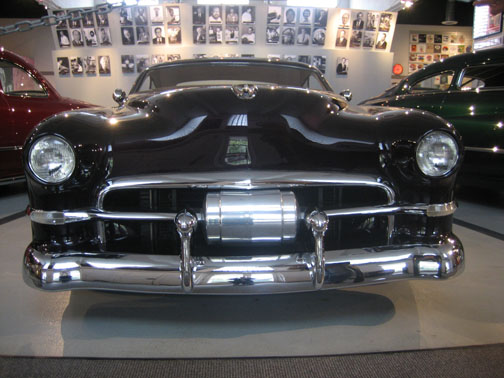 Here is another attempt at cutting through the air with this early dry lake car.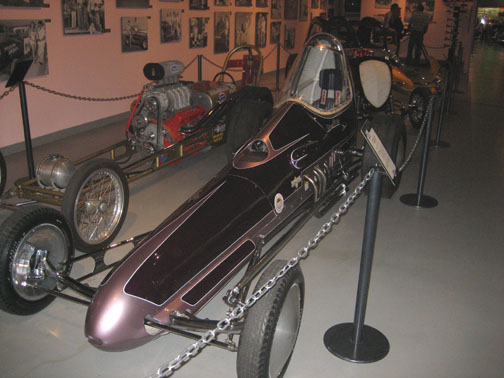 I don't know what it is and the only words I can say are "one wild set of wheels".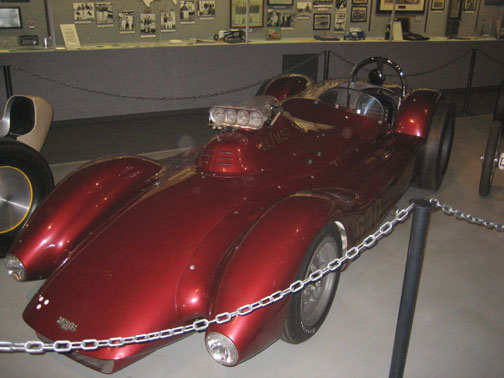 These cars were parked out front and looked pretty cool so I thought they deserved a quick picture.

I hope you enjoyed the tour of the NHRA Motorsports Museum and if you ever get the chance to see it in person, you won't be disappointed.