NHRA Museum 3 January 2009
Here is the info that was next to the picture on the last page.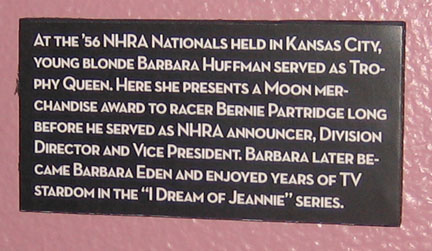 Ok round two, name this girl...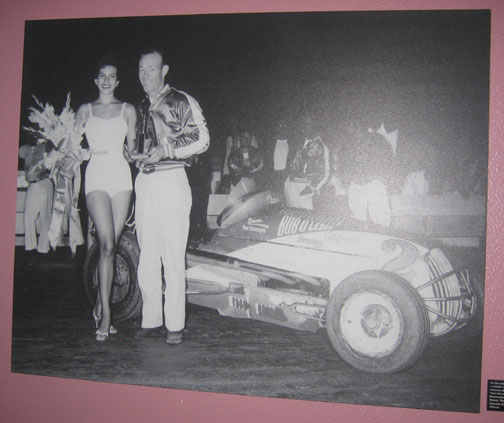 Sorry for the blurry picture here but there wasn't much light inside the building.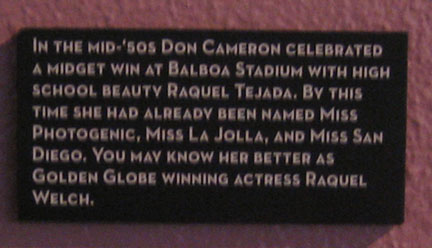 I have no idea who these people are but I couldn't stop laughing at this one. Can you see why?

Al Bergler is arguably the best-known tin man in funny car history and did the tin work (sheet metal) on countless funny cars and other race cars out of his Michigan shop. This car is called 'More Aggravation' and was a great looking hot rod with the weed burner headers and a 392 blown Hemi out front along with that cool looking office he drives from.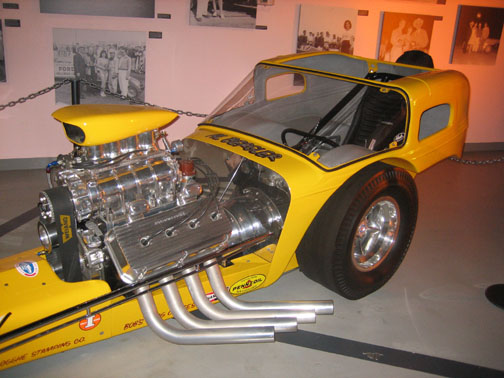 This was one of many cars I didn't have much info about. With it's short wheelbase and the injected big block Chevy, I'm sure someone had their hands full.