NHRA Museum 5 January 2009
Almost every square inch of the walls and floor had something to offer.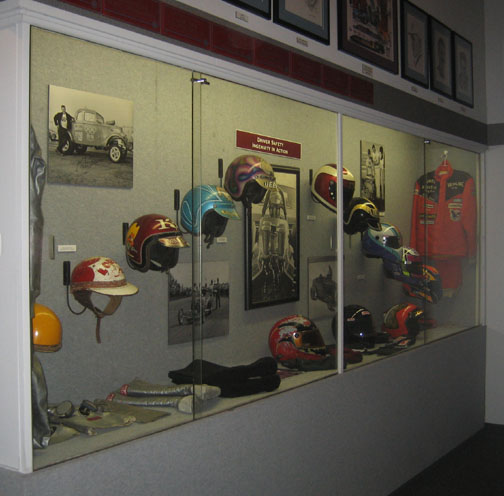 This is what use to be 'State of the Art' timing equipment for drag racing back in the day. They've come a long way since then!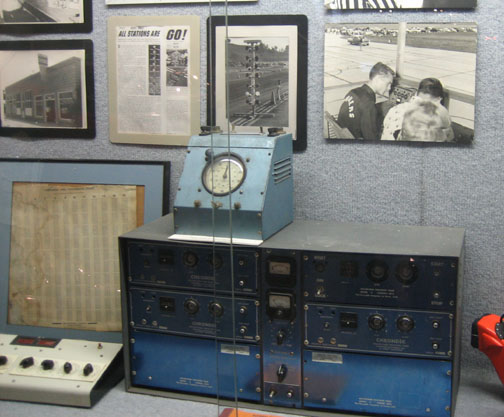 Seeing this legendary 41 Willys car of Stone, Woods and Cook just screams drag racing to me. Know as a 'gasser' from the 60's, this car dominated it's class for years and was feared by everyone who had to race them. This type of car is really more the epitome of drag racing for me other than a funny car or top fuel because these cars ran gasoline instead of Niromethane. And these cars had three pedals like most of us gear heads had back then.

See how high the front-end sits? This was for weight transfer which helped them get more grip as they left the starting line. Things sure have changed now but I remember this type of car very well.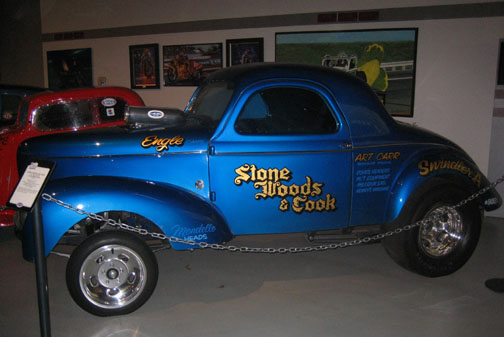 I don't remember this car but I do recognize the name on the hood, Mondello because they were big into racing engines.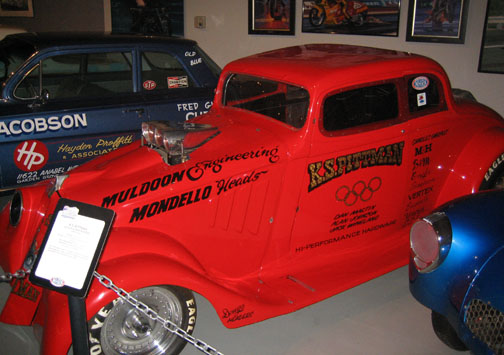 I've seen a few top fuel bikes run and I'd have to say that it looks like you're out of control the whole way. They can spin the tire and be sideways the entire quarter mile. You talk about an E ticket ride...this would be it.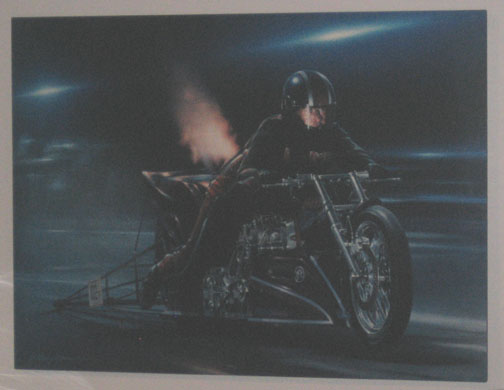 This Jr. dragster belonged to Erica Enders back when she was just starting out. She now drives a Pro Stock car that goes over 200 mph and she should be racing again for the 2009 season.