NHRA Museum 7 January 2009
The 81 Dodge Charger called 'Chi-Town Hustler' was another car I remember run by John Farkonas, Austin Coil, and Pat Minnick. Austin Coil is now the crew chief of legendary John Force and has tuned his way to 14 world championships with him.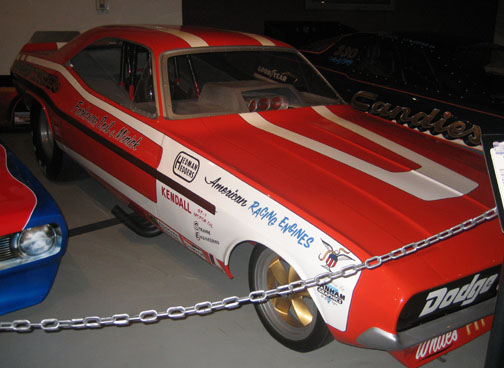 I love those old style wheels they had back then.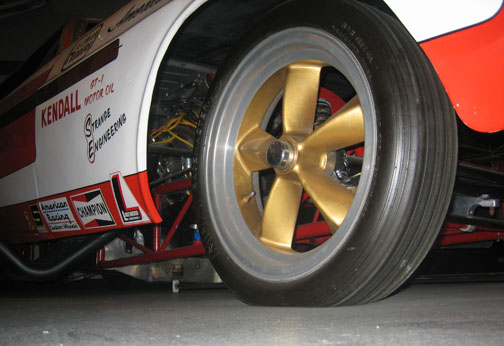 Tom "The Mongoose" McEwen's car was one of the best known Funny Cars of all time. Tom won national events in Top Fuel and Funny Car and match-raced all over the U.S. He nicknamed himself "The Mongoose" in the mid 60's to lure Don "The Snake" Prudhomme at just about every drag strip there was.

If there was a big race going on back in the 70's, chances were the headlines read: 'The Snake vs. The Mongoose' somewhere on a poster or a sign of some kind.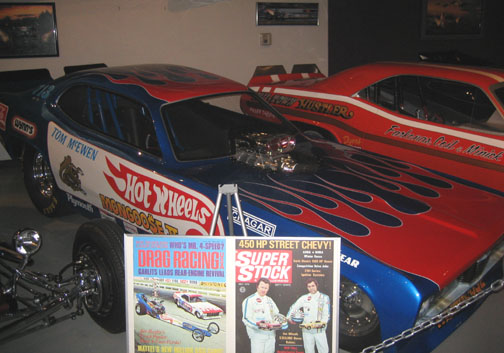 The name 'Vance and Hines' goes back as far as I an remember and they have been a force to reckon with since the early days. And today they still dominate the Pro Motorcycle class in drag racing.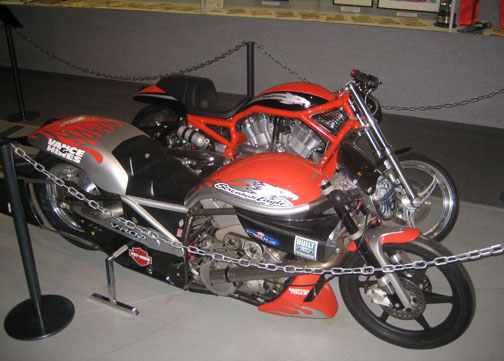 These aluminum connecting rods date back to the early 60's and were made by Howards. The one on the left was used in Doug Cook's 1941 Willys and won the NHRA C-gas supercharged class in the Detroit Nationals in 1960. The one of the right also won an NHRA championship in the 'Twin Bear' dragster in 1961.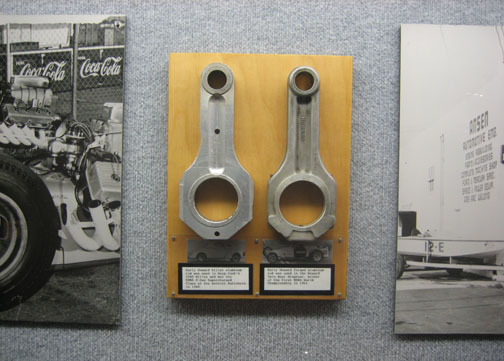 First fuel injection to win a championship in 1961 made by Scott's Fuel Injection. Fuel injection looks just a little bit different today though.