NHRA Museum 4 2009
Look how flimsy that chassis looks along with that massive fuel tank. These old dragsters were nicknamed 'Diggers' .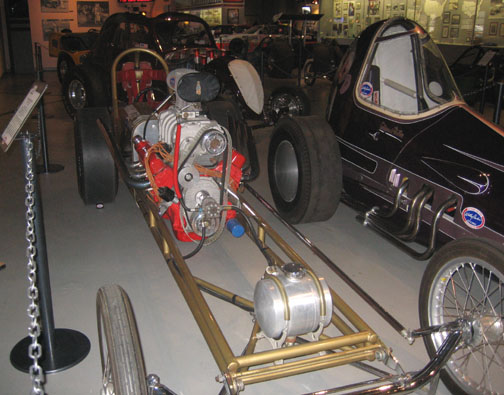 I had to laugh at the belt guard on this car because I don't think it's very strong, but I'm sure it passed tech inspection back then.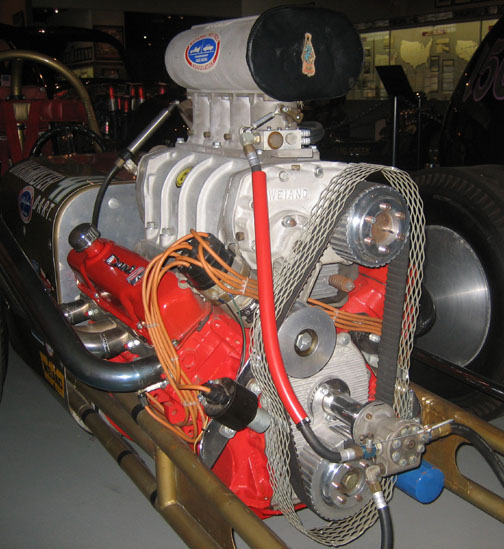 It was hard to miss this huge wall graphic at the end of building.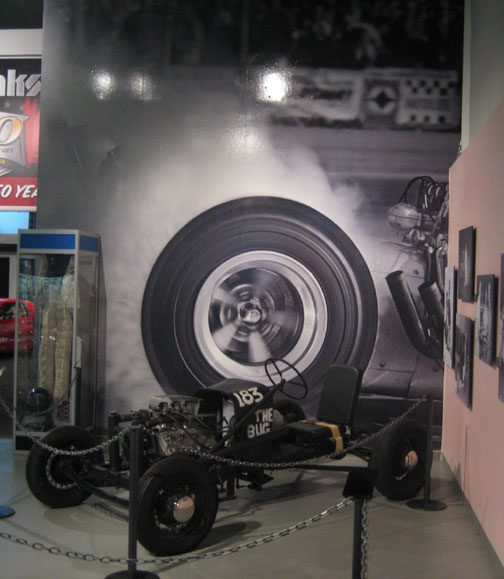 Right in front of the big graphic was this car called 'The Bug'. After reading about it, I found out where the term "rail job" came from. And if you ever listened to the Beach Boys, one of there songs refers to this name. It ran pretty fast in it's day too, but it's not much on safety.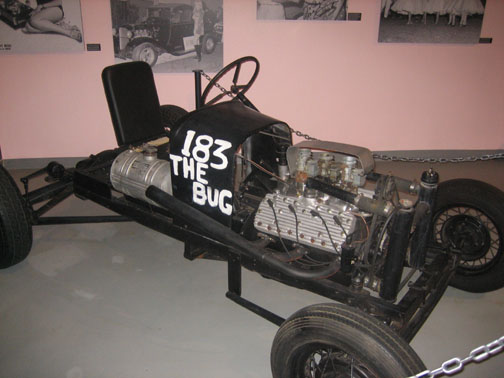 The Bug