NHRA Museum 13 January 2009
The interior and color combination look somewhat familiar.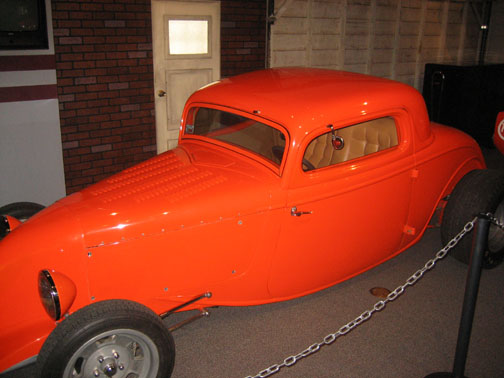 This 65 Ford Mustang Funny Car from the mid 60's was another crowd favorite and was powered by a blown 427 Ford engine put together by none other than 'Ed Pink'. Those front wheels were all the rage back then and I remember them being used on many different cars from the 70's. And I believe they are made out of magnesium which is why they don't look very shiny. You can make magnesium shin just like aluminum but that would mean getting out the polish once a week.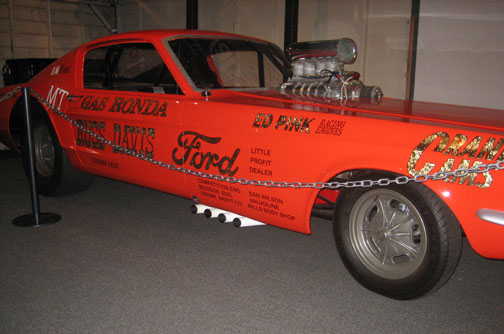 That chassis sure does look tiny now doesn't it!!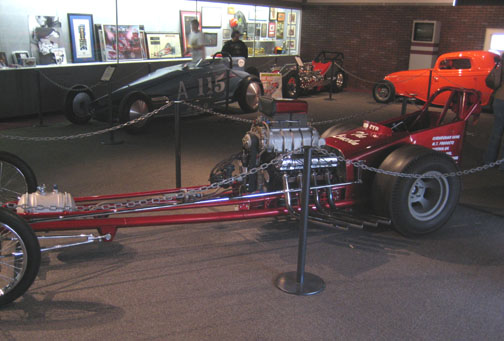 James Warren and Roger Coburn were one of the most famous teams in Top Fuel racings history. With the name 'Warren and Coburn' on the side of their dragster, these guys were feared by all. They were from So. Ca. and I saw them regularly at OCIR and Irwindale Raceway when the car was called "Rain for Rent". These guys were my heroes because they did it on such a small budget.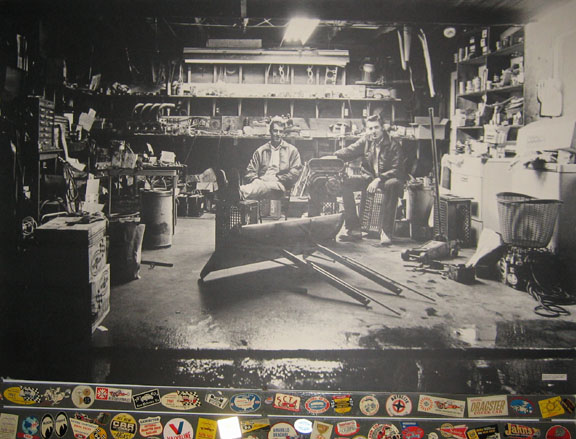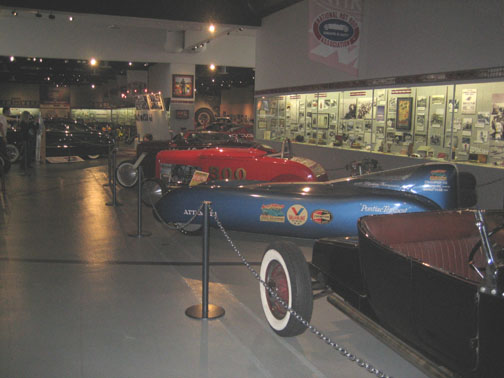 This Top Fuel dragster looks just like any another drag car but if you look a little closer, you'll see it's really a dry lake car. Notice the full moons on the rear wheels and the enclosed cockpit all in the quest of better aerodynamics.