NHRA Museum 10 January 2009
This Top Fuel car was hanging over your head as you walked by which looked pretty cool up in the air like that.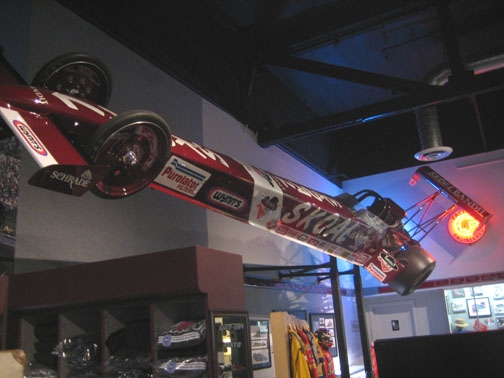 This is a Funny Car simulator which happens to be a John Force car. It wasn't working that day but it was cool to check out.

Hey...who's that guy behind the wheel.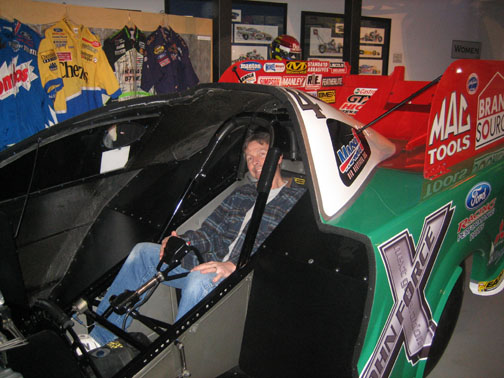 It's a Rambler!!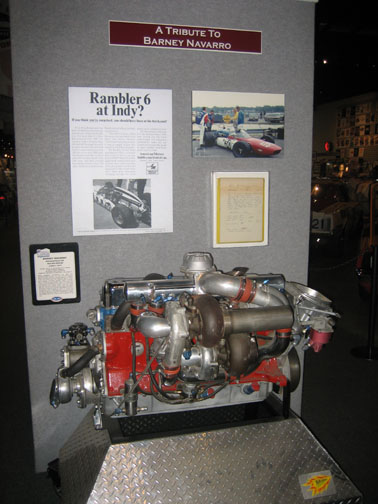 'Herbie' the Volkswagen Beetle which stared in the film "The Love Bug" back in 1969 was looking very sharp. But I didn't see it driving by itself while I was there.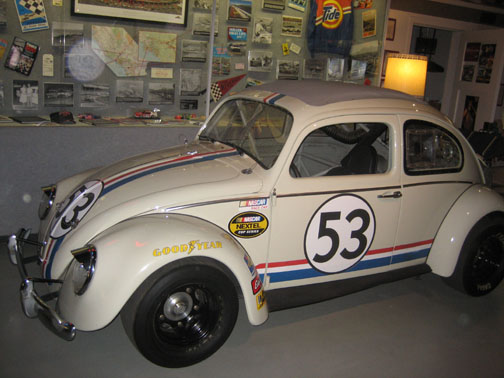 This is a 1934 Ford truck owned by Jimmy Shine out of So-Cal. Speed Shop. It doesn't have any paint on it which is just the way Jimmy likes it. It has a Ford flathead that's blown making it roll down the road.