NHRA Museum 2 January 2009
Right behind all the bikes were these NASCAR's. And needing no introduction is the famous #3 driven by Dale Earnhardt Sr. He was called 'The Intimidator' at the track and he has a very long list of victories and achievements as well.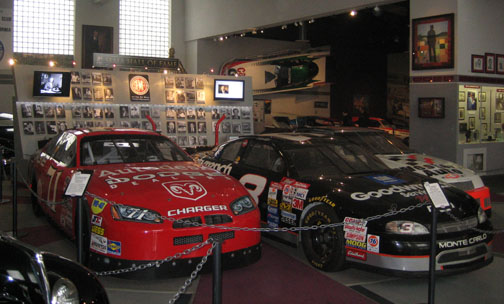 Back in the mid 70's, my good friend Gary opened the door to the world of drag racing for me which was an easy transition because I've always worked with my hands and loved to mess with anything mechanical. One thing lead to another and for years we went to the races almost every weekend back then.

This is just one of the many cars I remember from those days and the closer I got to it, the more tingly I got. This car called 'Candies and Hughes' was one of the more beautiful cars around back then and can still hold it's own today. And being a rear-engine car meant is was a lot safer than the older front engine ones too.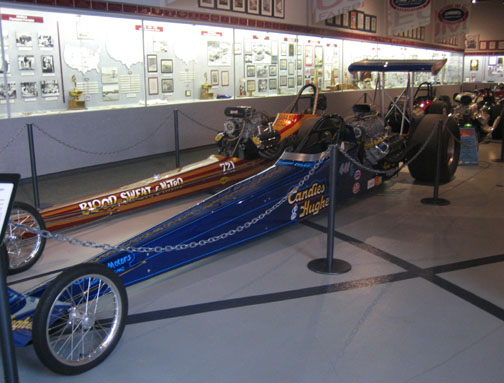 This car sure did bring back some good memories for me.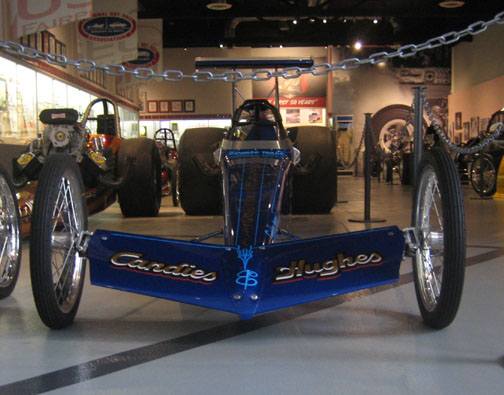 Now before the rear engine dragster was born, the first generation cars are what the 'real' men drove. What do I mean by real men? Well when a motor went south while driving, all the hot oil sprayed in your face along with pieces of engine block and blower casing depending what broke. And those explosions were usually accompanied by fire too. Yeah...that sounds like fun sitting right behind all this!!

The walls in the museum were filled with all kinds of history and this one happened to have pictures. I'm going to show you a couple and see if you can tell me who it is.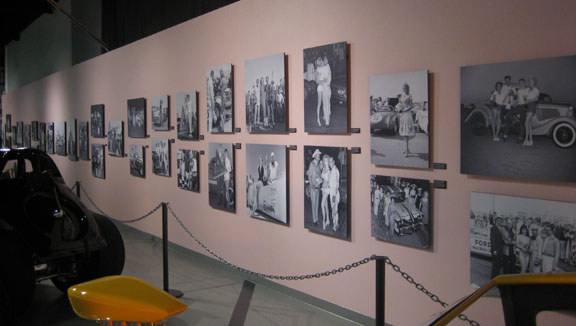 I'm sure nobody can tell me who the guy is, but do you recognize the girl here? Her name is on the next page so go see if you can guess.