The first thing you see when you enter the next room is my all time favorite aircraft the P-51 Mustang. The word 'awesome' almost doesn't do this this badass fighter justice as it's arguably the best airplane ever built. This single seat fighter/bomber was used for long and short range bomb raids and for long range bomber escorts, like for the B-17's and B-24's.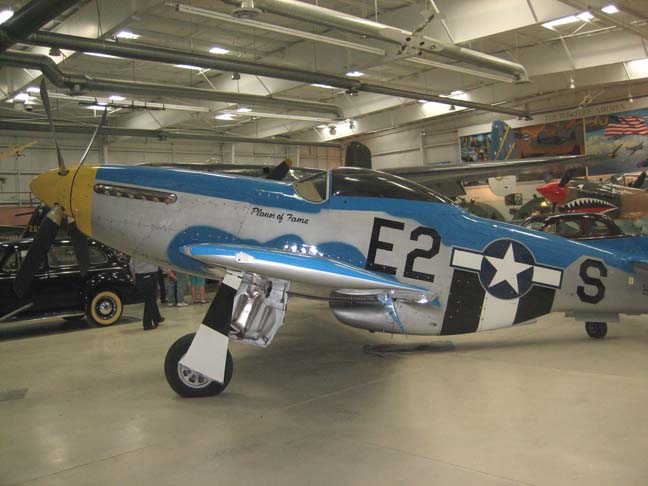 The early models of this aircraft labeled P-51A had Allison V-12 engines that put out 1200 hp and flew about 375 mph. at around 31,000 feet. These early models didn't perform as well as one had hoped but with the addition of a different engine made by Packard and built by Rolls Royce called 'The Merlin engine' for the P-51B, C and D were born.

The newer Merlin engine has a two-stage two speed supercharger and made over 1500 hp and could fly about 440 mph with a ceiling of almost 42,000 feet. With this new engine it got better fuel efficiently and with an added drop tank was now a long range bomber escort. That huge variable prop measures in at 10' 9" diameter and rips through the air... just in case you wondered!

The new horsepower to weight ratio did wonders for the handling and maneuverability and could out perform just about anything in the air during WW II. Also on the D model the canopy was redesigned to what's called a 'teardrop' or 'bubble' which rectified vision problems from previous versions. These newer models also had slightly redesigned wings.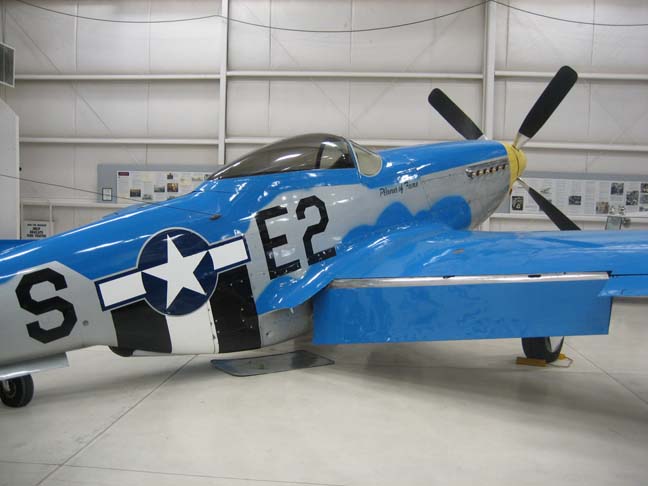 Here you can see six of the 12 exhaust pipes from that big Merlin engine.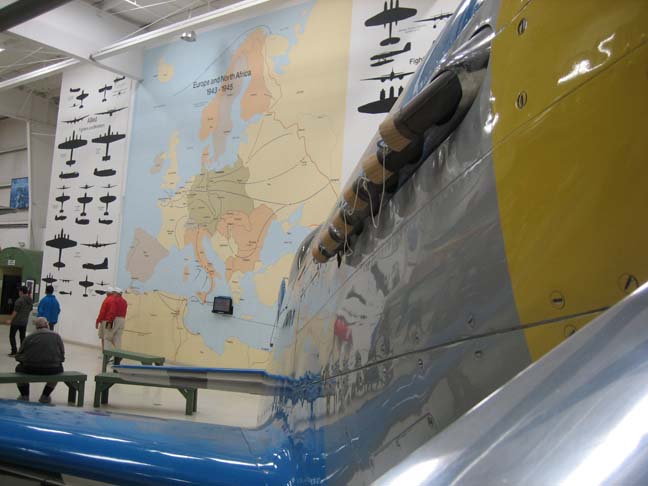 With the power and handling of the P-51, it's really a true hot rod in the air.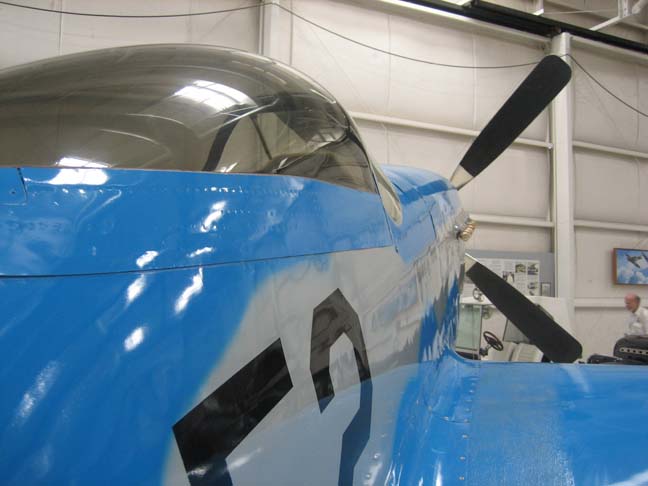 Also on the D model it now had six wing mounted M2 .50 caliber Browning machine guns compared to four. The guns were also placed at a different angle which helped with the jamming problems of the older designs.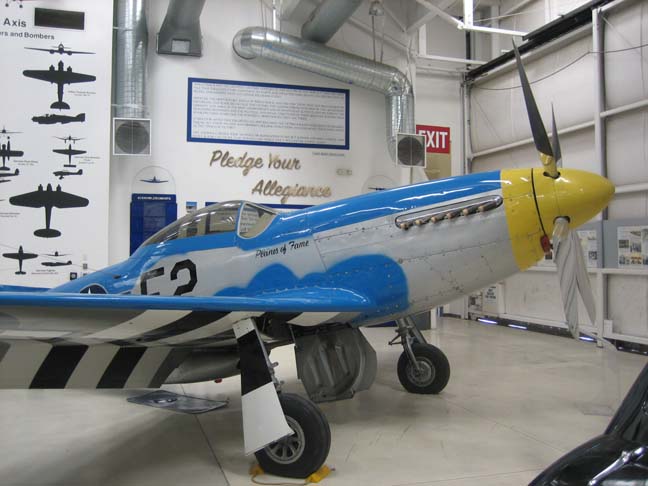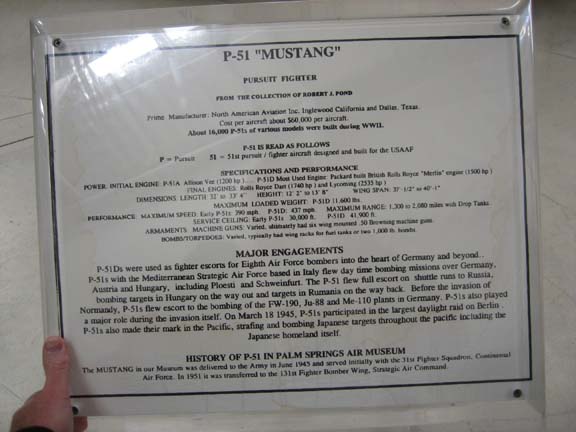 1 2 3 4 5 6 7 8 9 10 11 12 13 14 15 16 17 18 19 20 21 22 23 24 25