Here we have a Supermarine Spitfire single seat British fighter aircraft used by the Royal Air Force. That wicked five blade prop gets spun by a Rolls Royce 12 cylinder engine that makes over 2000 horsepower. It could fly almost 450 mph and could climb over 44,000 feet. It had two 20mm cannons along with two .50 caliber machine guns on the wings. Speaking of the wings, they had an elliptical design that helped in conflicting problems. The wings had to be thin to avoid to much drag and still be able to house the landing gear.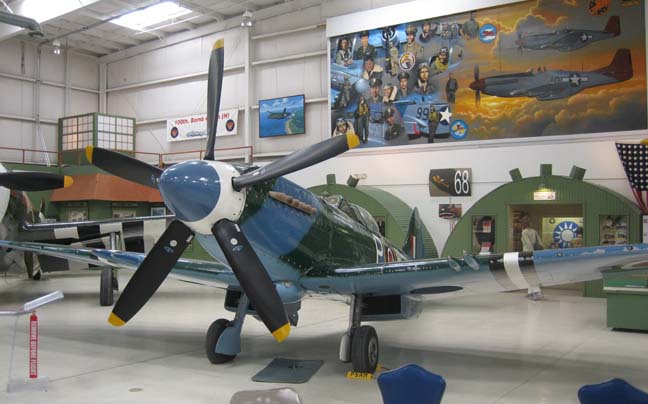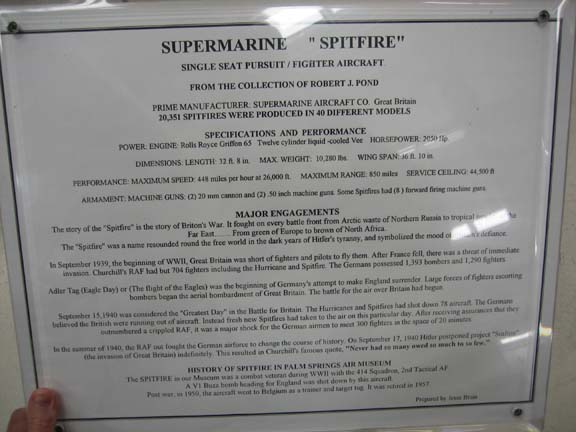 This is a Douglas A-26 Invader which was a twin engine light attack bomber. The Invader saw action in WW II, Korean War along with many other cold war missions. It could fly 350 mph at a service ceiling of 22,000 feet. It had a crew of three men and could fly 1,400 miles before refueling.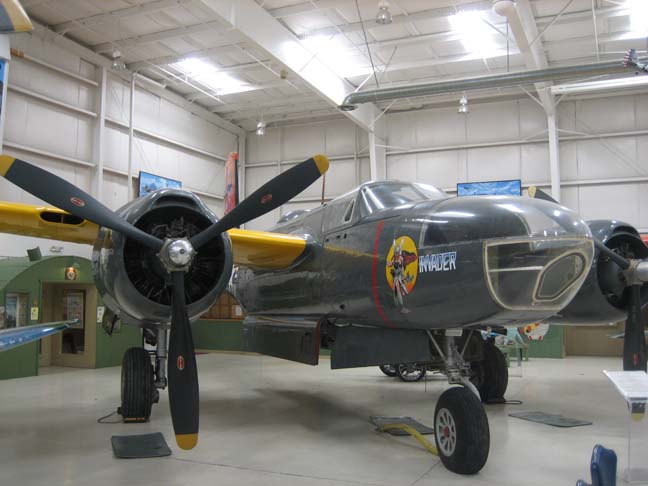 It had up to eight .50 caliber Browning machine guns, two .50's in the top turret, two more in the rear and eight in the wings.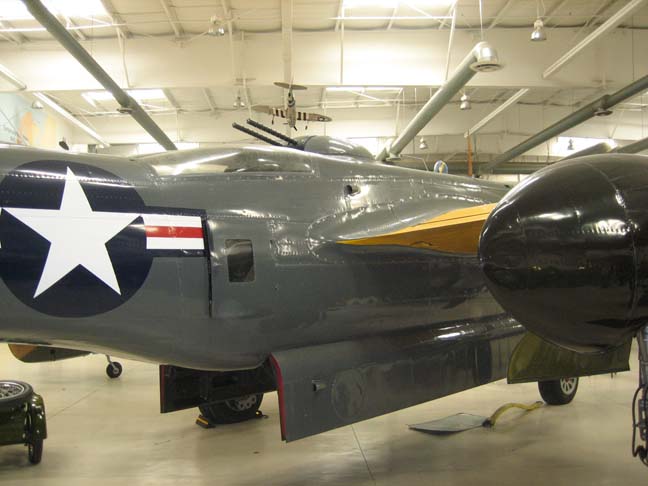 It could carry 4,000 pounds of bombs in the bomb bay area and 2,000 more on the wings.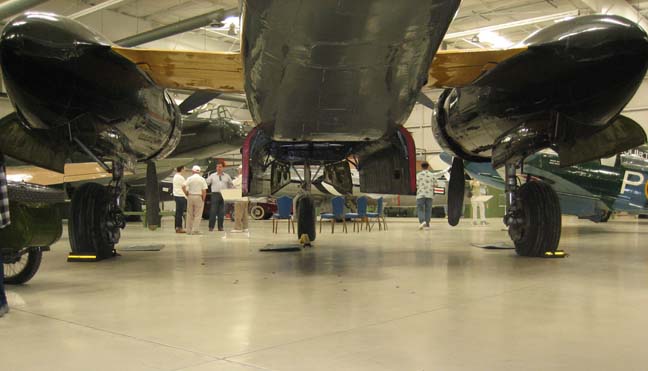 This motorcycle was used by the German Army and was specifically made to be used with a sidecar.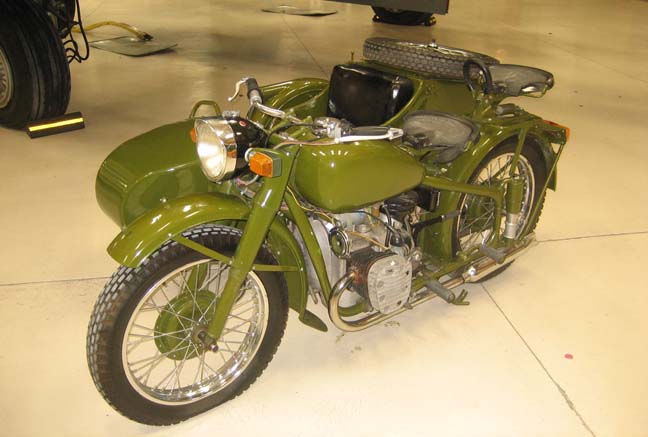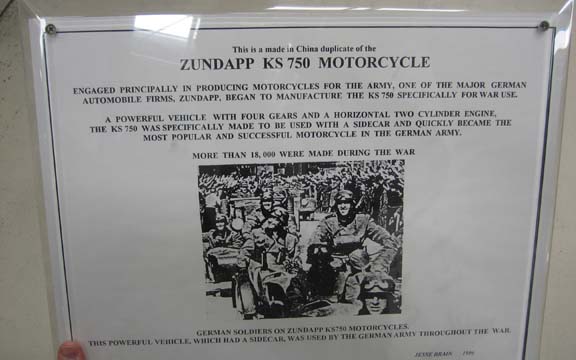 1 2 3 4 5 6 7 8 9 10 11 12 13 14 15 16 17 18 19 20 21 22 23 24 25