It has a max speed of about 360 mph but once it's over 20,000 feet it can run over 425 mph. Max altitude is 40,000 feet.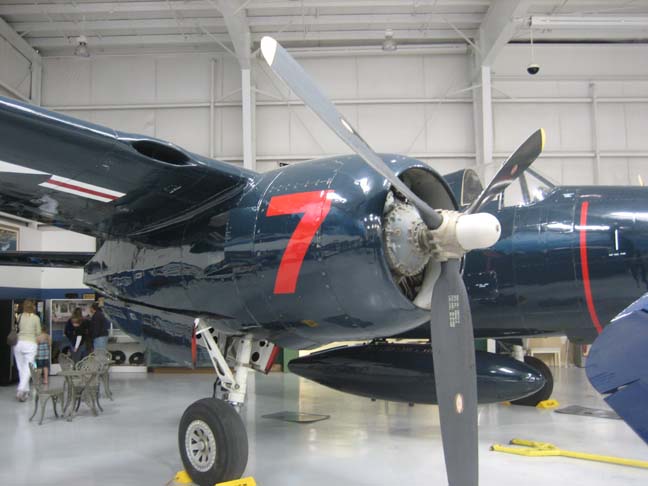 The Tigercat had four nose mounted .50 caliber guns and four 20mm cannons on the wings. It carried 1000 pound bombs under each wing and one torpedo was carried under the belly.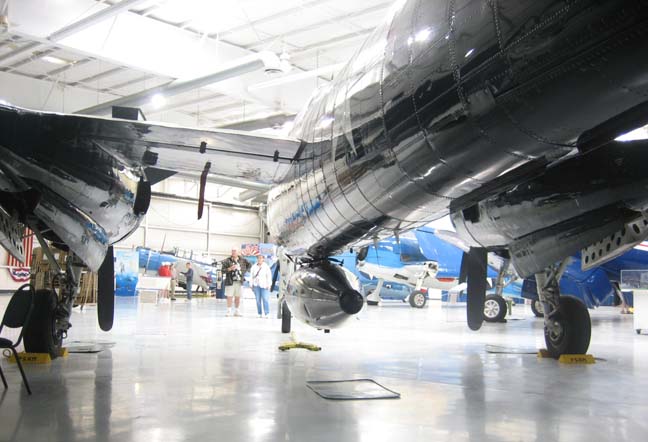 While I was admiring the landing gear in the front, I was able to stand up and look where it gets stored while it's in the upright position.

Here is what I'm talking about as this is the area where the front landing gear resides. Lots of hydraulic lines running through here.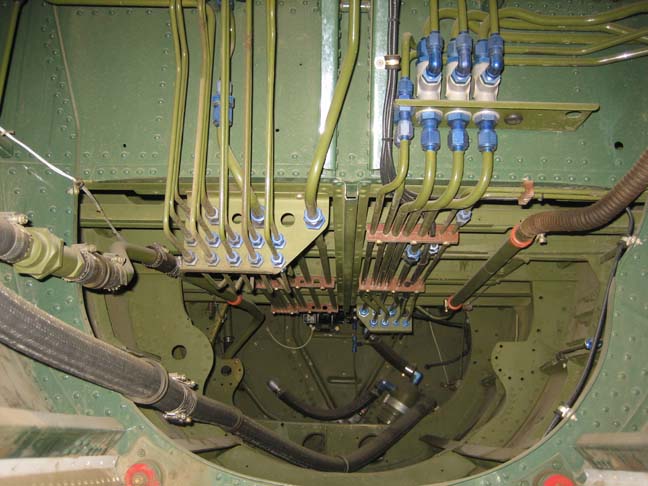 Jerry looking at some of the Tirgercat's info.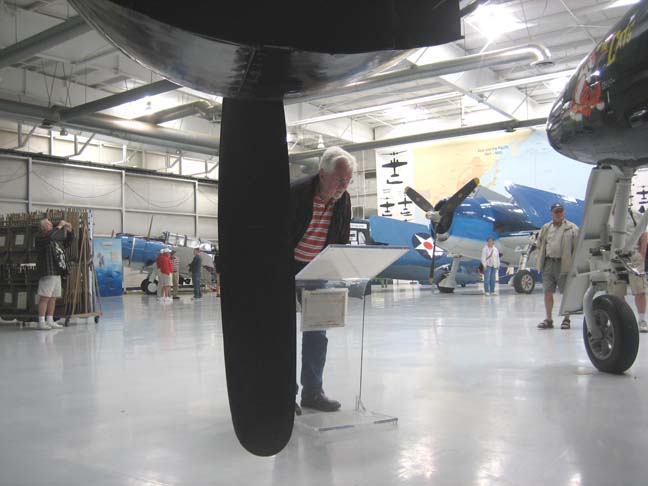 This was the last aircraft that we saw in the first room so now it's time to check out the second area in hopes that it would be just as impressive.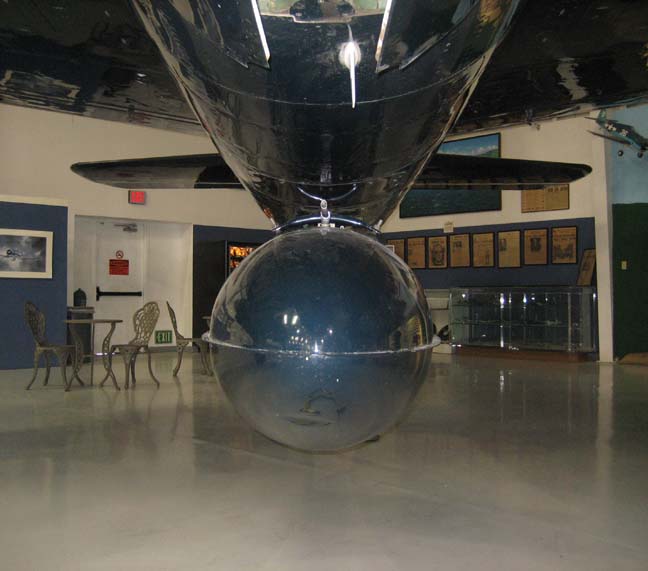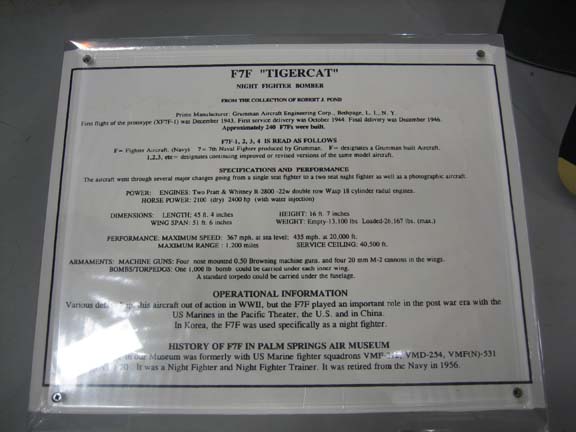 1 2 3 4 5 6 7 8 9 10 11 12 13 14 15 16 17 18 19 20 21 22 23 24 25