This is a 4FU Corsair which was a Navy and Marines fighter/bomber. It had six .50's on the wings and was very fast.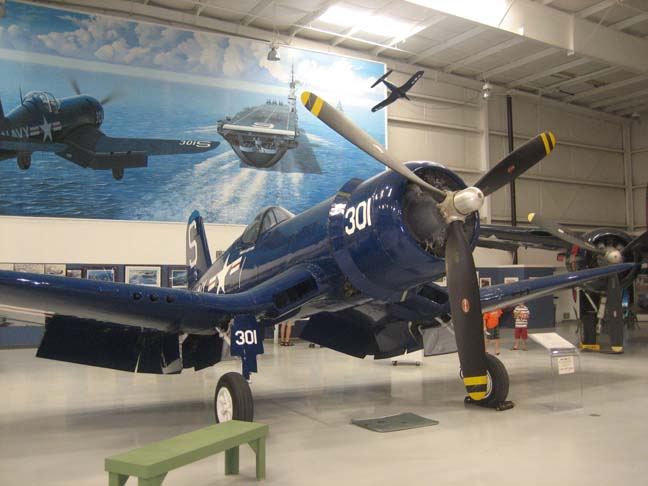 Here is a shot of the picture that was right above it which looked amazing.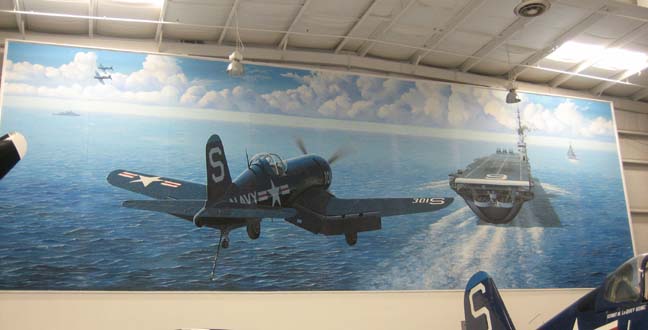 This had a monster engine which was a two-row, 18 cylinder air cooled engine that had over 2,100 cubic inches that produced 2,450 horsepower. The Corsair could fly almost 450 mph and a ceiling of 41,000 feet.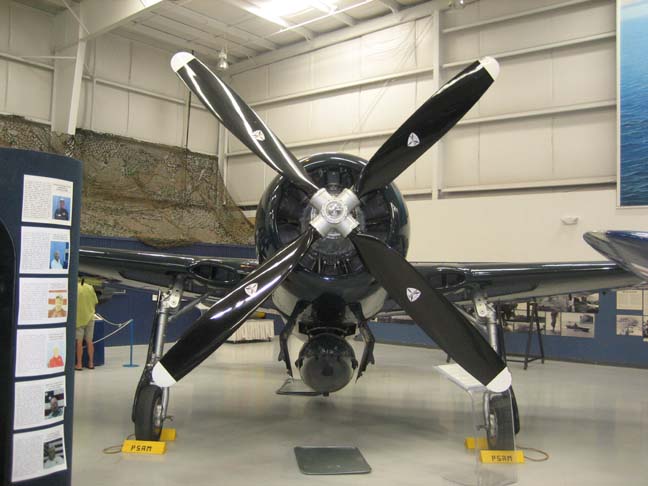 It was a single seat aircraft with six .50 caliber Browning machine guns and could carry 4,000 pounds of bombs.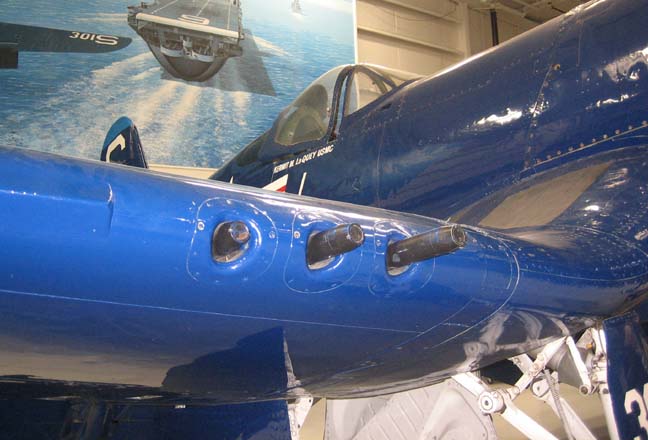 The Corsair also had eight 5" high velocity rockets that were used against enemy ships and other land based targets if necessary.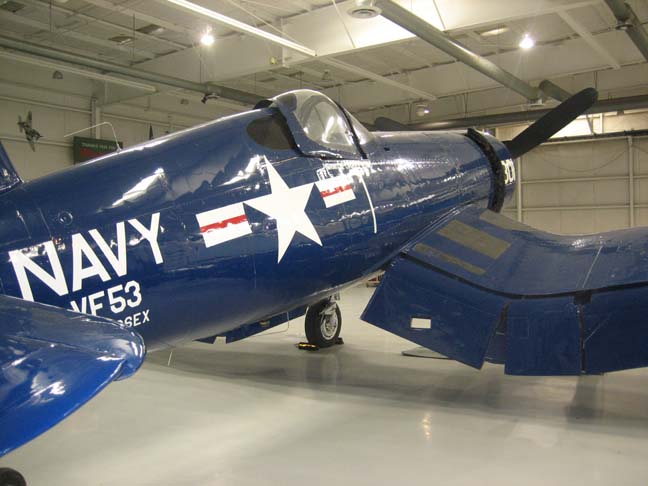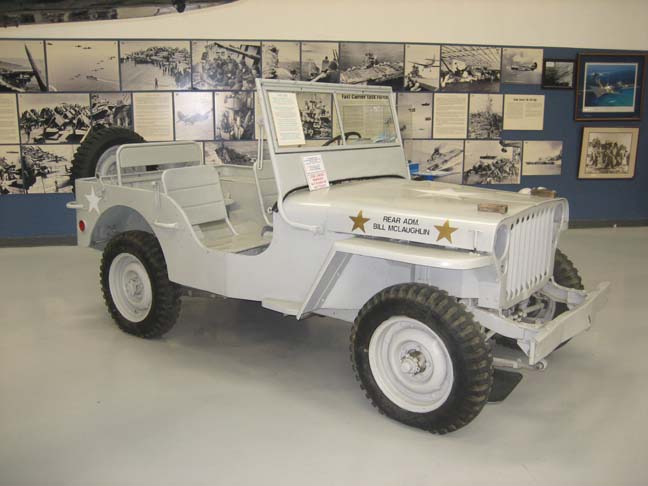 1 2 3 4 5 6 7 8 9 10 11 12 13 14 15 16 17 18 19 20 21 22 23 24 25