This is a B-25 Mitchell which was a medium bomber. The B-25 was named in honor General Billy Mitchell and was the only American aircraft to be named after a specific person.

It had two 2600 cubic inch 14 cylinder twin row radial engines that put out 1900 hp each but wasn't that fast at only 285 mph.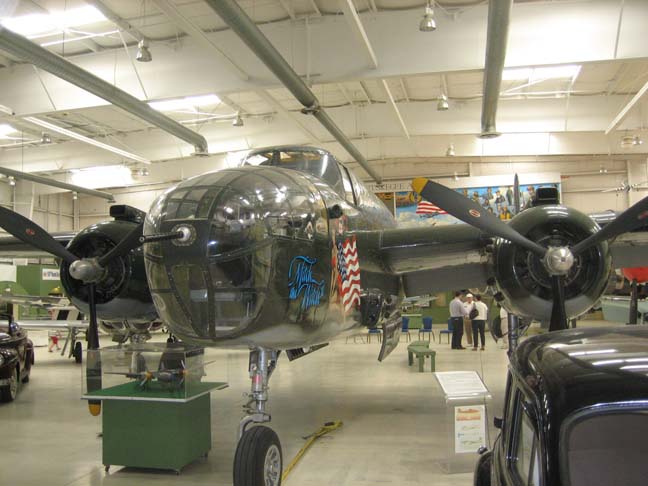 It flew up to 24,000 feet and had one 75mm cannon in front or between six and eight .50 caliber machine guns.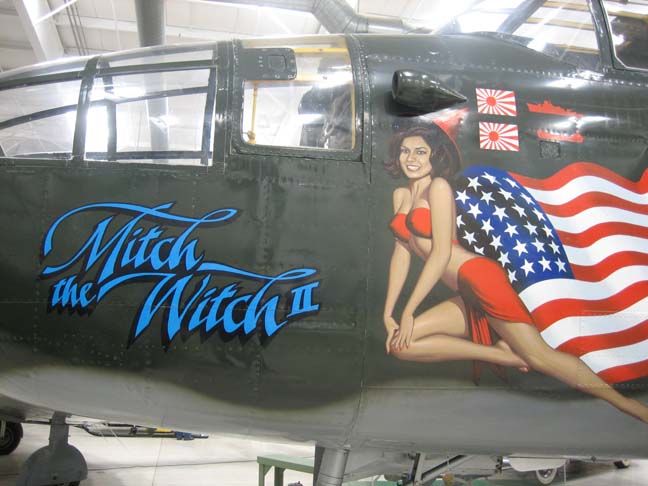 It carried up to 3000 pounds of bombs and a crew of five or seven men.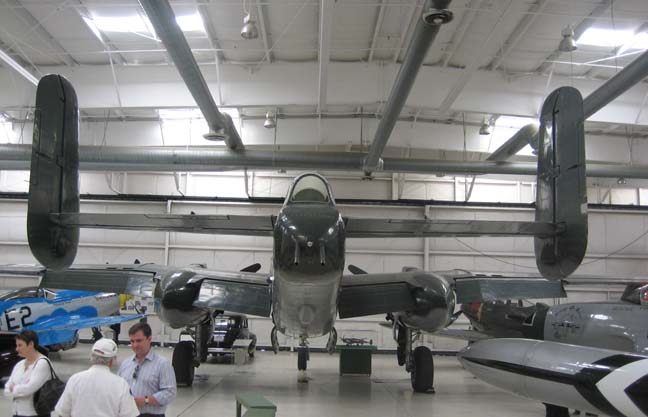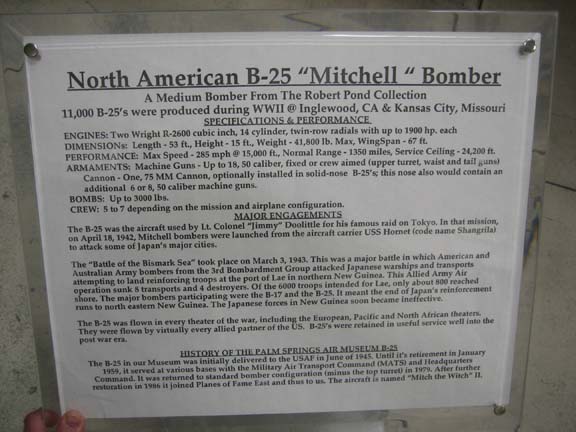 This P-40 Hawk is another single seat pursuit fighter aircraft and was also used for reconnaissance. It had a V-12 liquid cooled engine that had over 1400 horsepower.

It had six .50 caliber machine guns and could carry three 500 pound bombs. Max speed was about 345 mph and had a range of over 700 miles.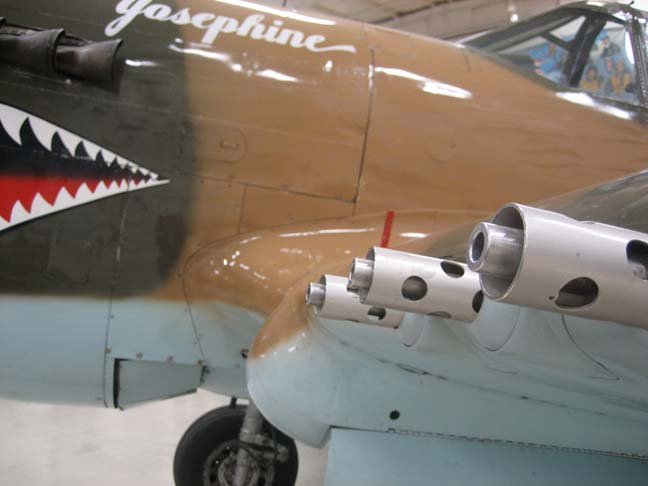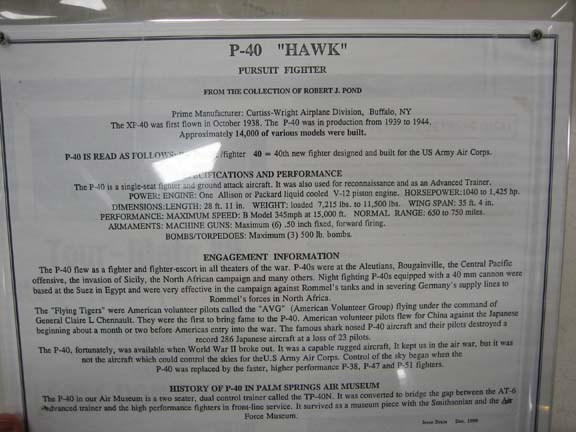 1 2 3 4 5 6 7 8 9 10 11 12 13 14 15 16 17 18 19 20 21 22 23 24 25