Here it is all finished. And now you can see why the sharpening steel was needed, it acts as the warriors sword.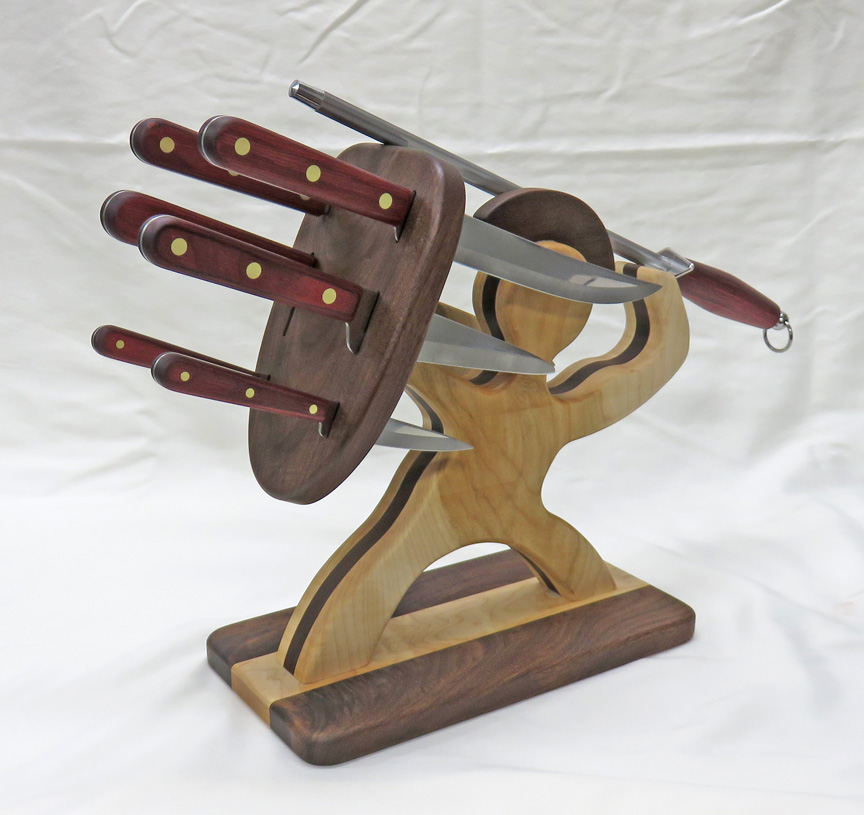 The magnet placed in his helmet keeps the sharpening steel in place. I'm happy with how it all came out and hope they all like them. And I did use the mineral oil on all the handles.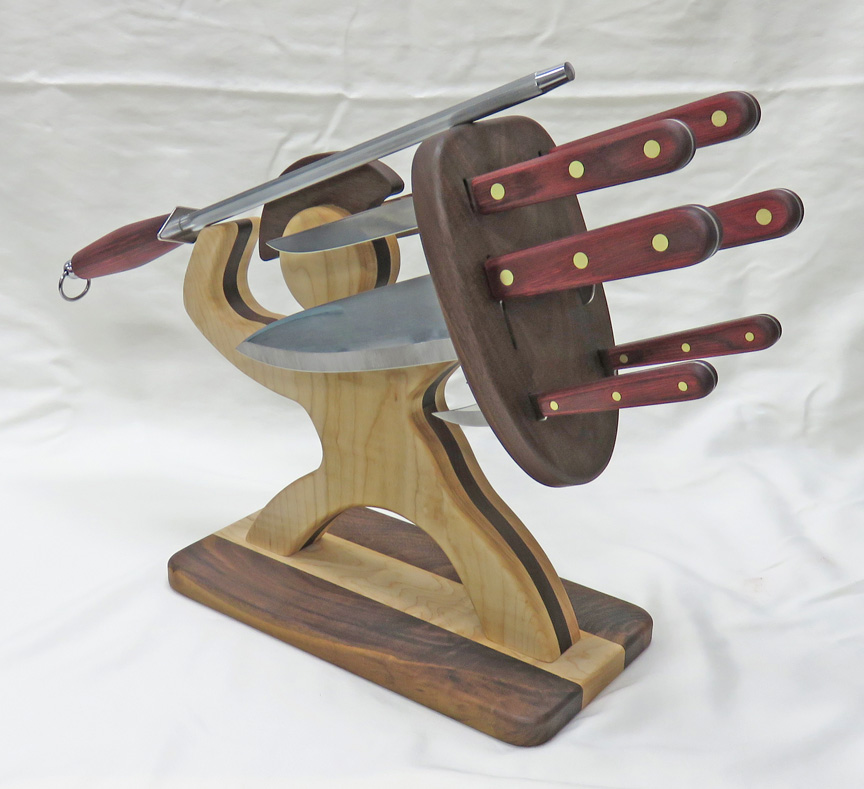 Here is the set of knives I bought for Tony's knife holder. They're made by J.A.Henckels and are from their Fine Edge Pro series and seem to be of good quality. The sharpening steel is generic but it works good. Starting with the smallest we have:
* 3" Paring
* 5" Utility Serrated
* 5" Utility
* 8" Carving
* 8" Bread
* 8" Chefs
* 12" Sharpening Steel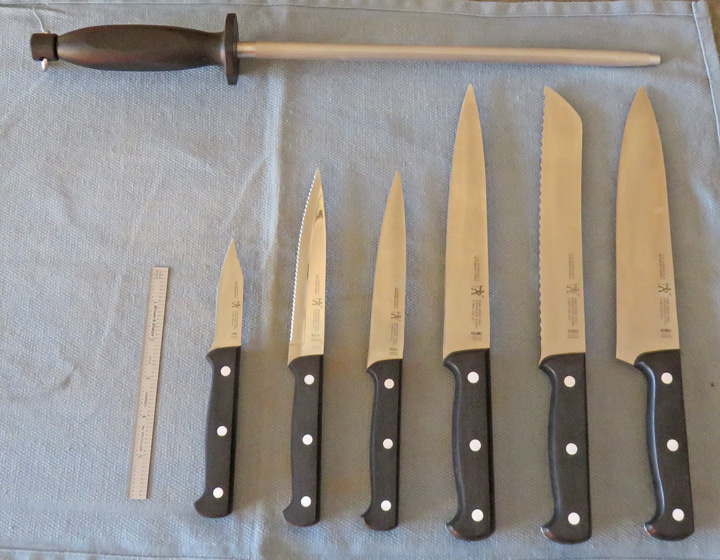 Tony's looks just as good but has something the others don't have. Look close and you'll see this side of the warrior has some very nice figured maple. I had one piece in my scrap wood pile and it was just big enough to use. This was another reason I didn't have to make a return trip to Reel Lumber. But after seeing it all finished I should have used this style of wood for all of them. I didn't even think about it while I was buying my supplies that day.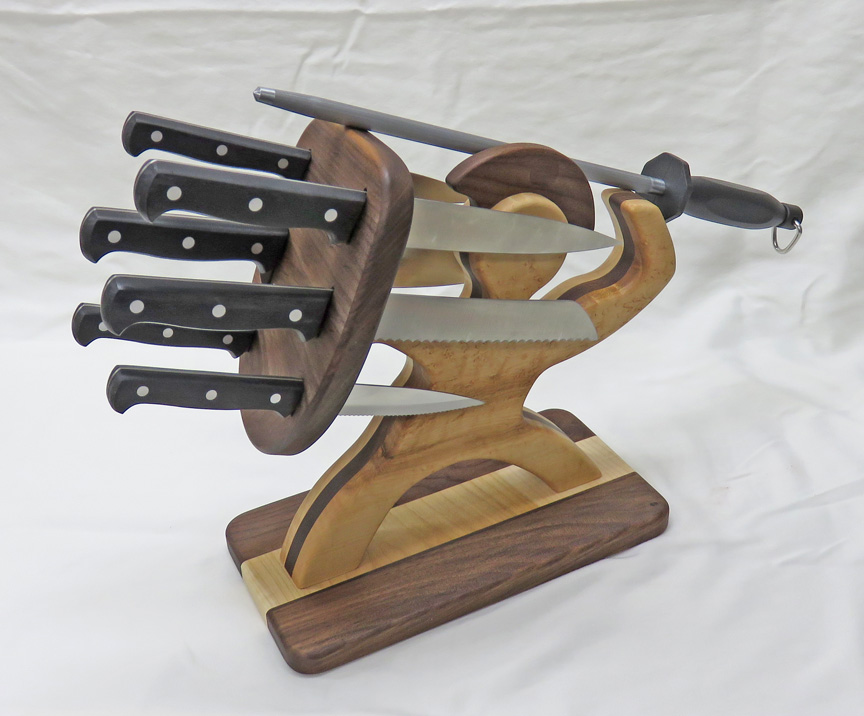 Other than that I'm happy with how it turned out.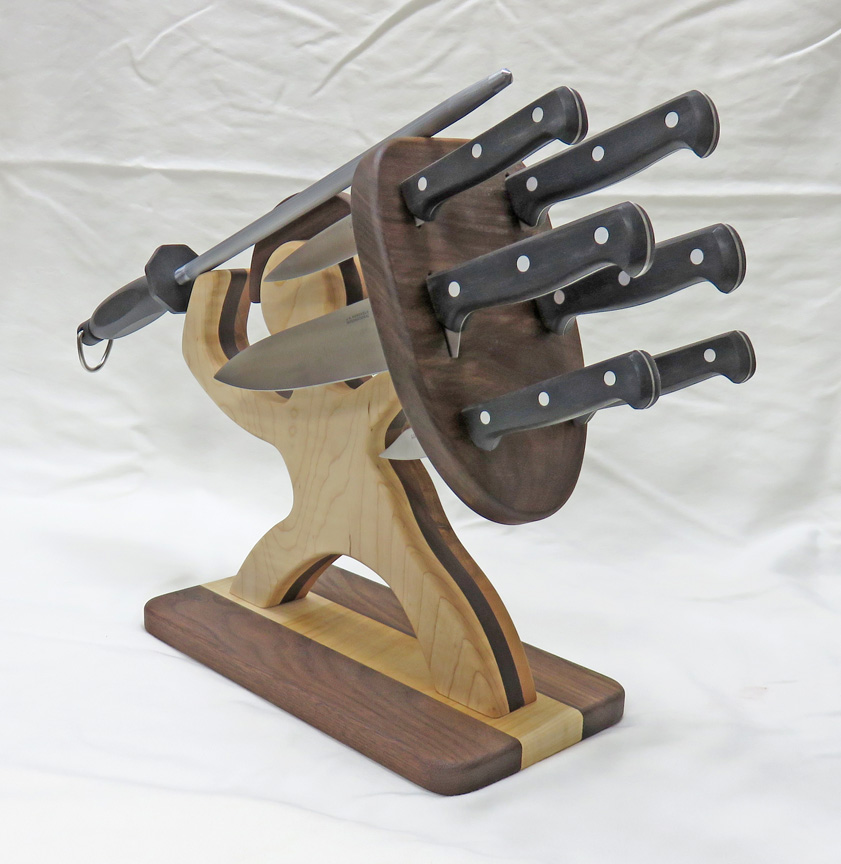 Here is Tracey's but without her chef's knife and I sure hope her boyfriend gave me the right dimensions. I guess she'll let me know one way or the other.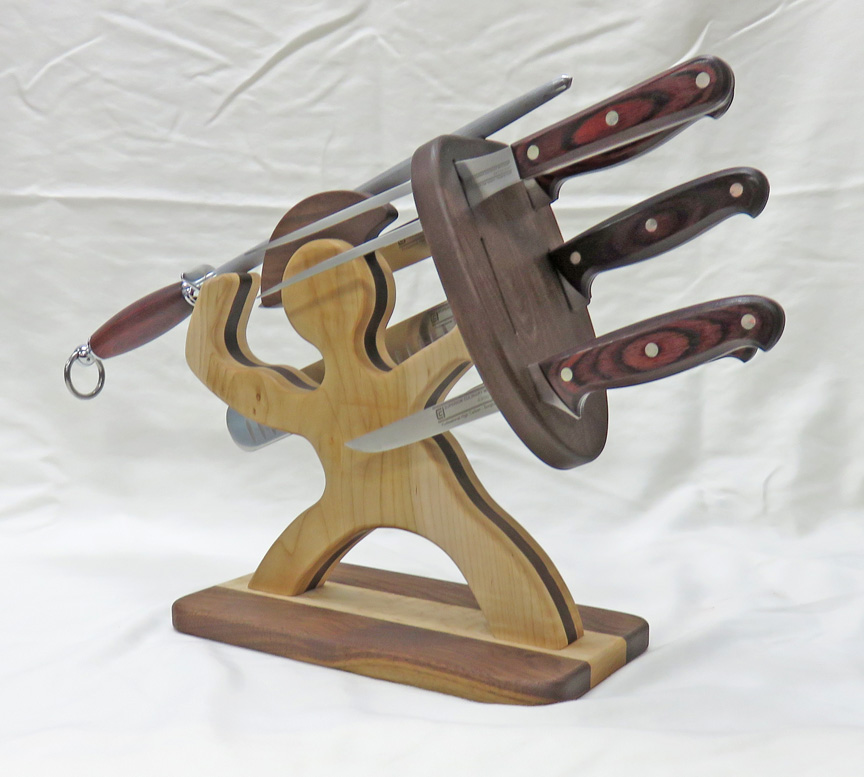 Tracey's knives are longer and heavier than the others but not enough to tip it over because of the large base. Speaking of heavy, her paring knife is handle-heavy which you can see. I don't know what to do about it so she'll have to get use to it. Other than that I think she'll like it and act as a nice display piece for her knives.
These should last for many years and I hope they all like their presents. Merry Christmas kids!!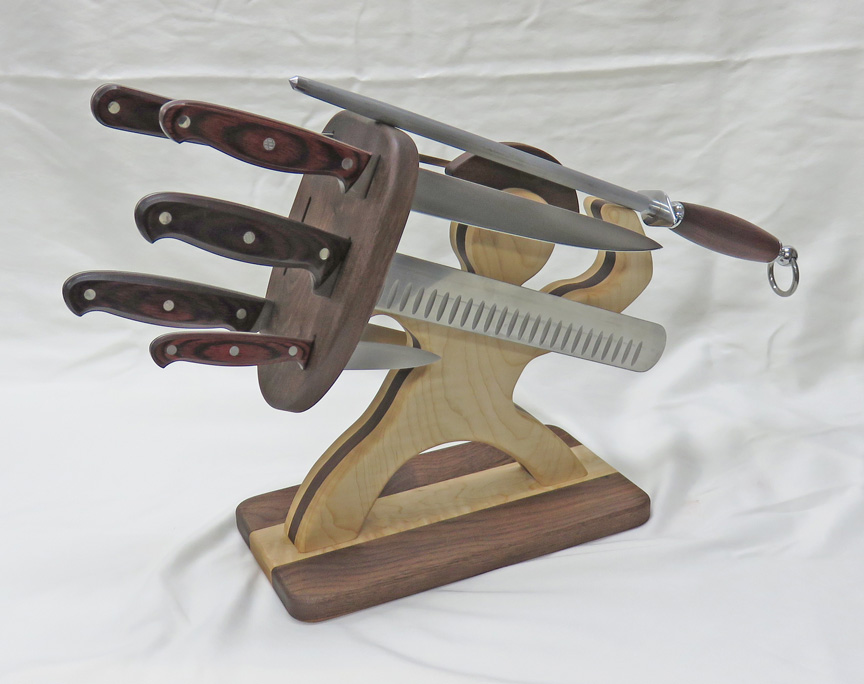 1
2
3
4
5
6
7
8
9
10
11
12
13
14