Here is the basic box screwed together with 6-32 brass flathead screws. I used this size of screw because there isn't very much room for anything larger. The heads of the screws had to be turned down because they were a little bigger than the thickness of the sides. I had to put them right in the middle of the Plexiglas or they would stick out and you would be able to see and feel them even though they were countersunk flush.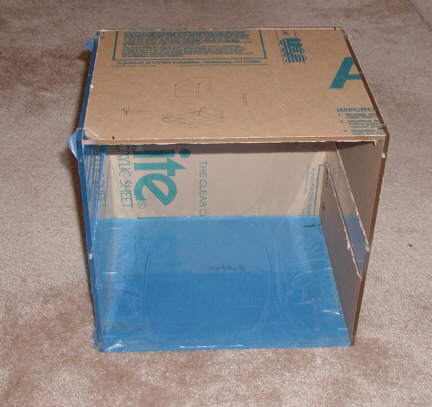 All but the back is together here. Now it's time to do some shelf work now that the sides are on. The shelves are made this way to be removable when the back comes off. That way when the motherboard is mounted, I can remove it easily. The same will be for the CD-ROM and hard drive.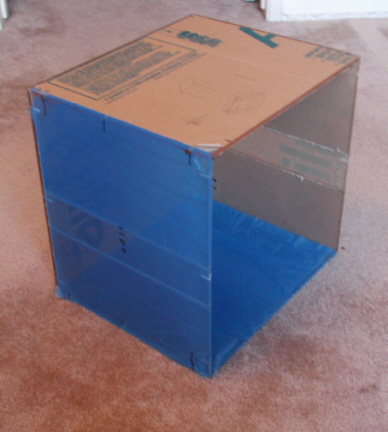 Now that the shelves in, it's time to mount the motherboard to the top shelf and drives to the other. I gave the drives 3/4" of clearance between the top and bottom shelves for air circulation. After taking off some of the paper it's starting to look a little better.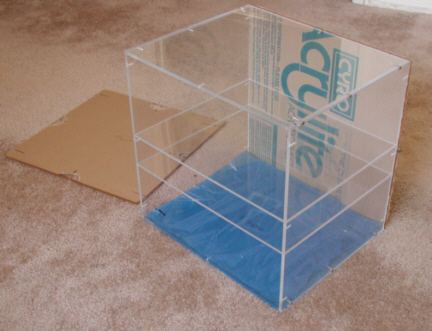 Let's go take a look at the details of the shelves.