The Garage Project 4
These metal storage bins are stackable and to make sure that they are nice and sturdy, you can bolt them together. Each cabinet has four small recess' in them to clear the drawers once they're fastened together. To join all the units, I cut down some 1/4" bolts and bolted them together. I can't believe how sturdy they are now, it's like they're one unit. Now the question is....where am I going to put this big bunch of drawers at now that it's four feet tall?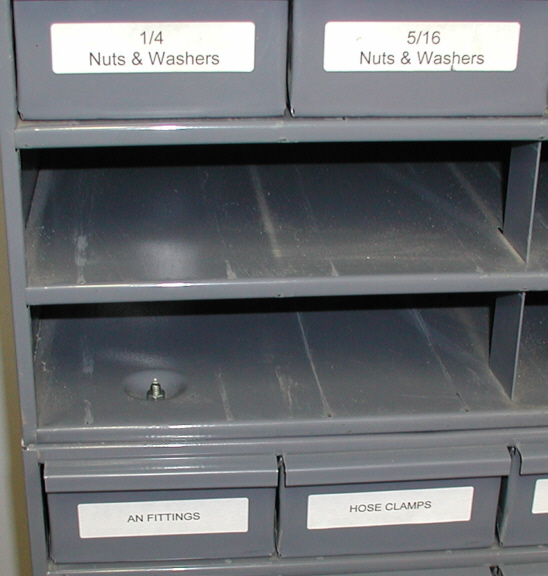 My tool box is another place where I can make more improvements. I thought about selling it and buying a larger new one, but I just couldn't part with my old buddy. So I think I'll just clean it up and keep it a little longer.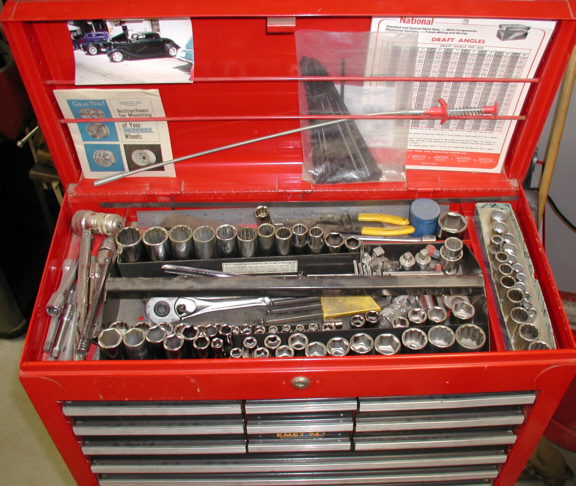 This looks a lot better now. I bought some plastic socket holders from Sears to organize the top of my tool box. The sockets get placed upside-down over a post and to see which socket that your after, the top of the posts are marked with the corresponding size on it. This makes finding the right socket very easy. All my 1/4" drive sockets are in the top now too (they use to be in one of my drawers) which means I get a little more free space to use for other stuff.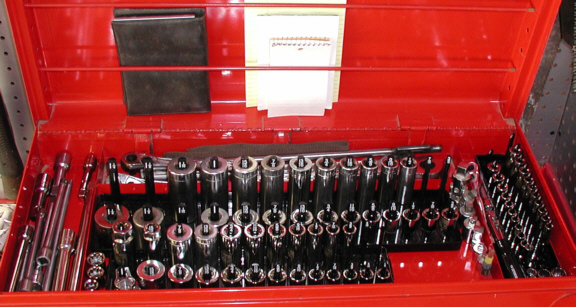 I also bought some rubber drawer liners (which you have to cut to size) that were placed in the bottom of all the drawers. Now when I close them, I don't here the sound of metal sliding around as much, plus it sure beats the dirty cardboard that was in there before.