The Huey's engine made 850 horsepower and featured a typical Bell two-blade teetering rotor.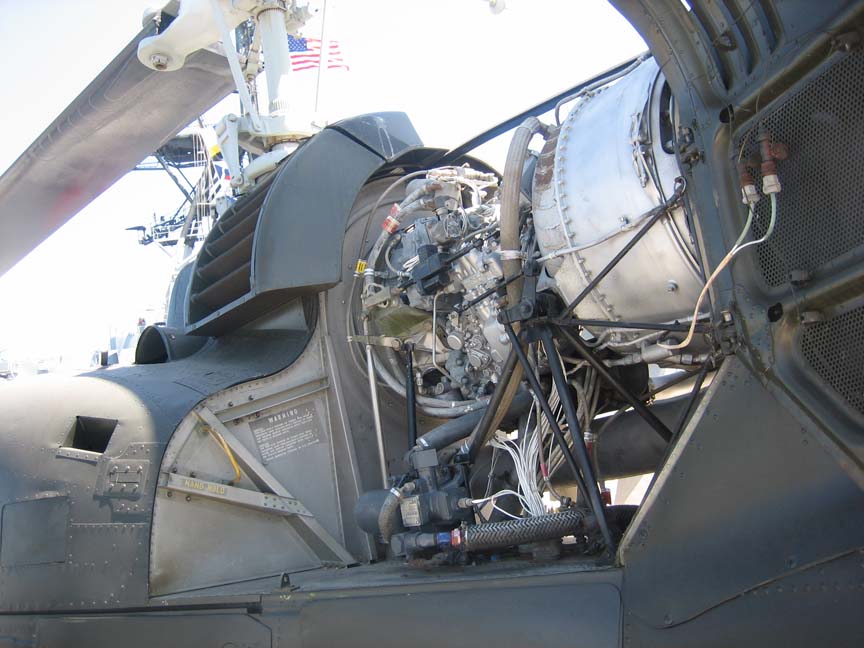 The Huey's were widely used as a transport, airborne battlefield command and control, troop insertion/extraction, fire support coordination, medical evacuation, search and rescue, armed escort/visual reconnaissance or utility roles.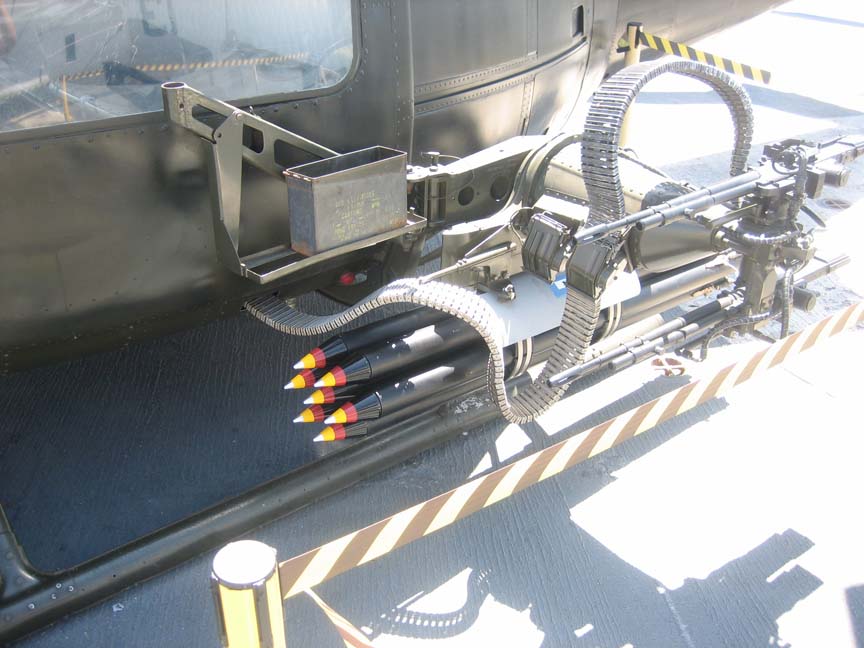 The E-2 Hawkeye is an American all-weather, carrier-capable tactical airborne early warning aircraft. It is a twin-turboprop aircraft and was designed and developed during the late 1950s and early 1960s by the Northrop Grumman Aircraft Company for the United States Navy.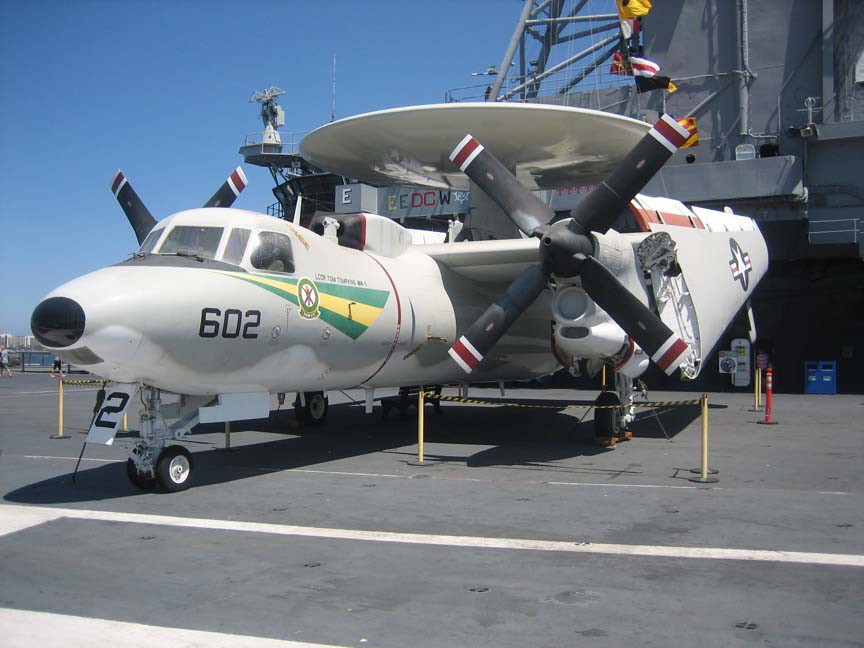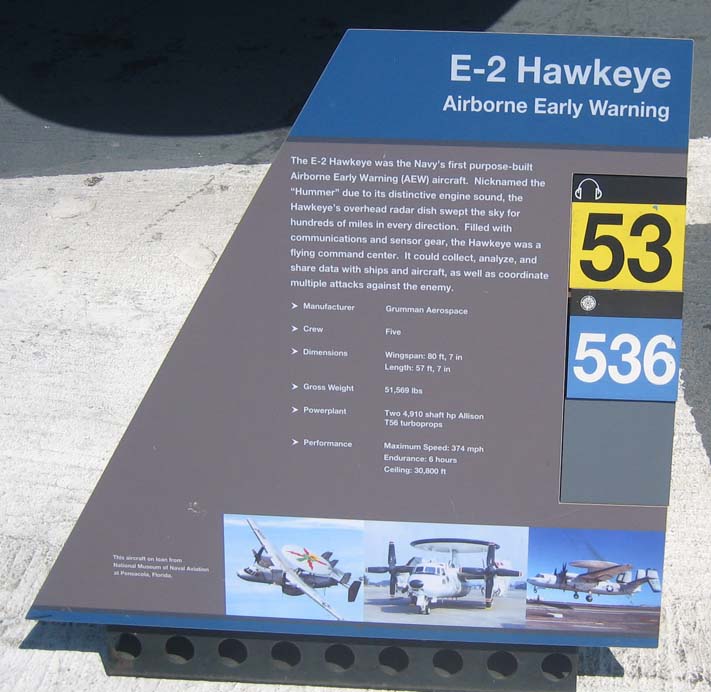 The E-2 has been commonly referred to as the "Hummer" because of the distinctive sounds of its turboprop engines, quite unlike that of turbojet and turbofan jet engines.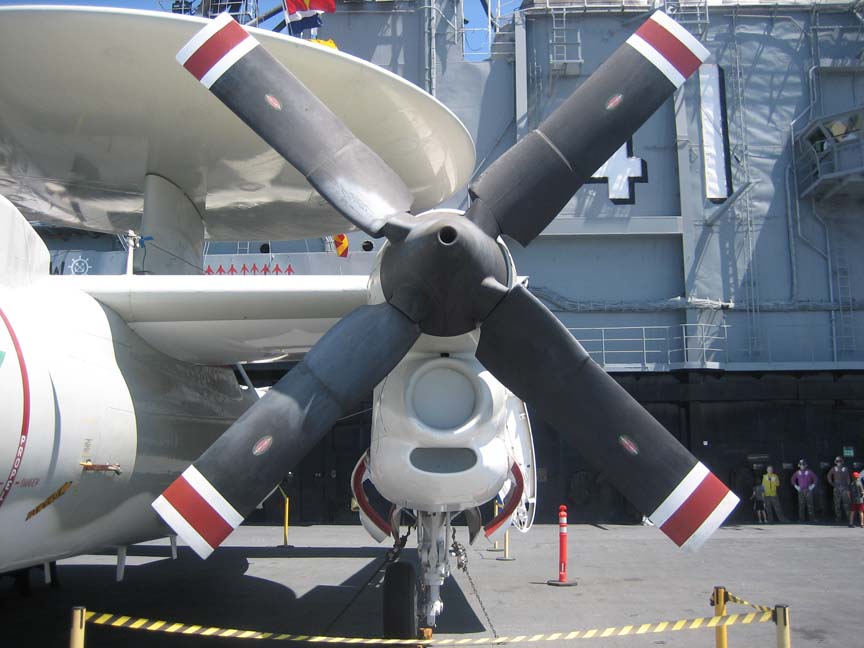 Hinged wing mechanism on the E-2 Hawkeye.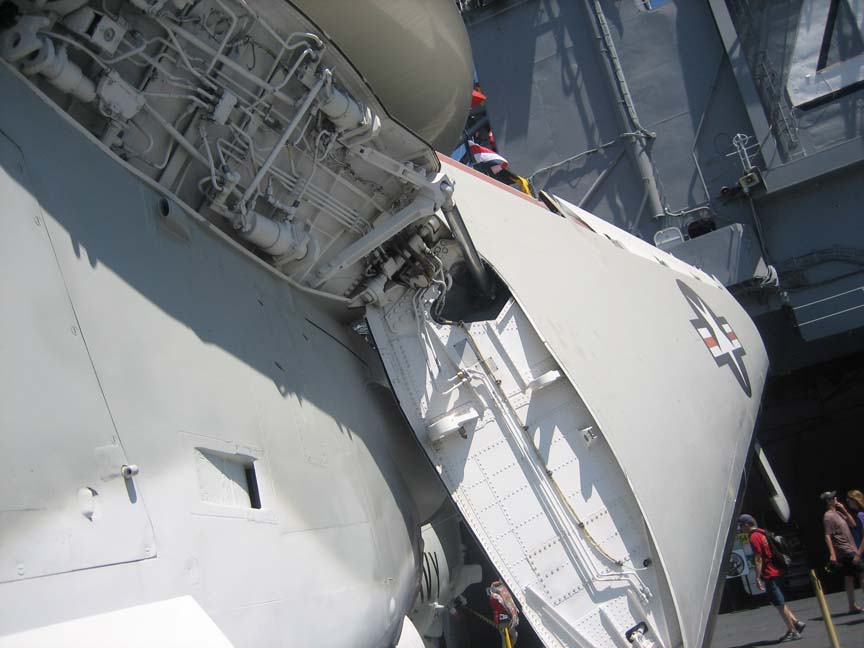 A place not to be once the props were moving!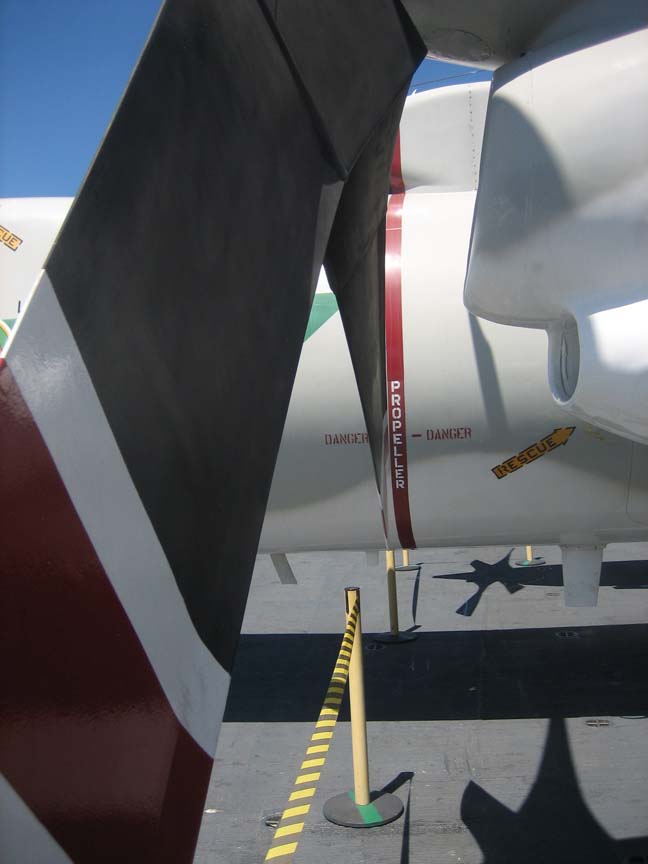 The Boeing CH-46 Sea Knight is a medium-lift tandem rotor transport helicopter powered by twin turbine engines. It is used to provide all-weather, day-or-night assault transport of combat troops, supplies and equipment.