My wife and I took a trip down to San Diego, CA. for a weekend getaway and at the top of our list was a visit to the

USS Midway

Museum

. This was an awesome experience and I highly recommend it if you ever get the chance. Our trip was in the first week of July but the temps in San Diego aren't bad even in the middle of summer.

The ship is huge, at over 1000 feet long, 258 feet wide and with many decks to visit, it takes hours to see everything but it's so worth it in the end. There are plenty of places to rest if you need to but be sure to wear some comfortable shoes and bring your camera.

The ship was decommissioned in San Diego in 1992 and opened as the USS Midway Museum in 2004. By 2010 there were over 5 million visitors since the opening.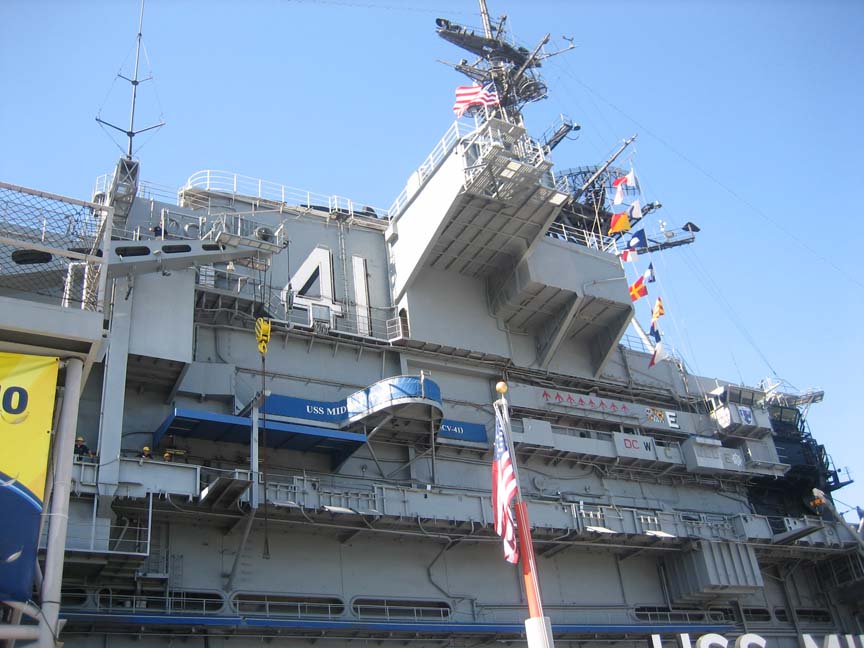 The ship was commissioned in 1945 at a cost 90 million to build back then. It was the largest ship in the world for a decade and the first ship that was too large for the Panama Canal. The ship was overhauled from 1966 to 1970 at a cost of $260 million.

I had a hard time trying to get the entire ship in the picture and for good reason, it's really big. Note the cardboard cutout of a man next to the tail of the aircraft for scale.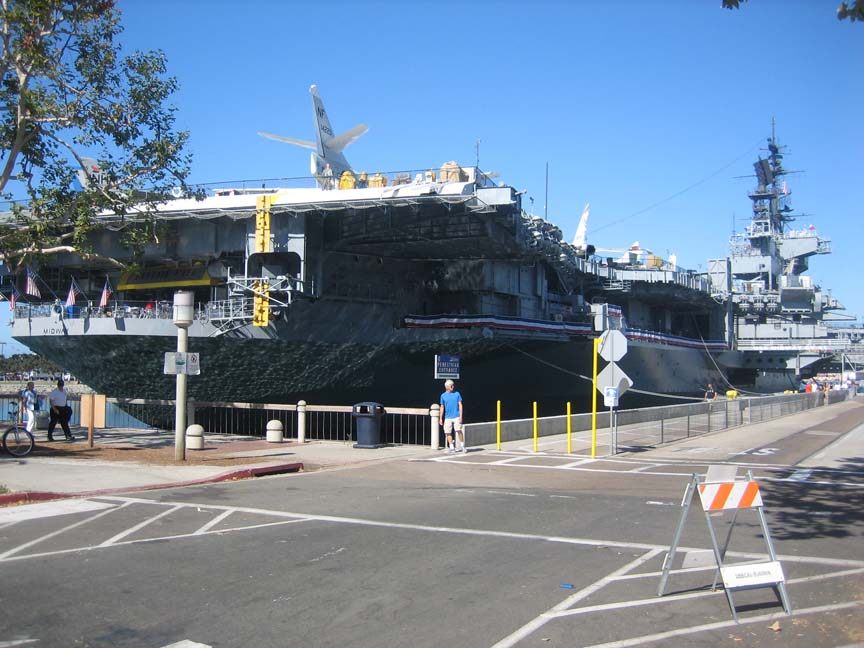 This plaque was embedded into a rock near the entrance, commemorating over 200 years of the US Navy.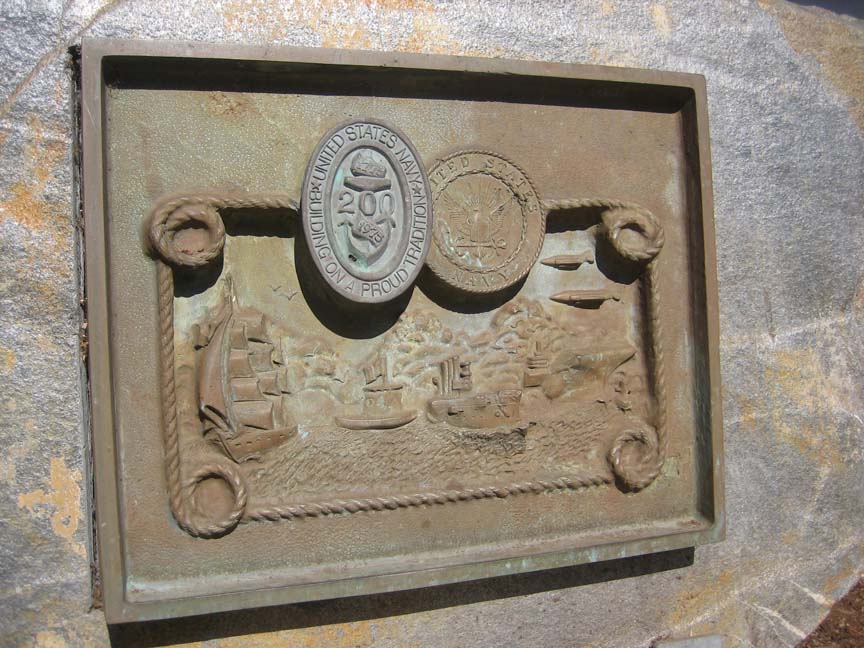 The ship has 18 decks, over 2000 compartments, 1500 telephones, 2000 electric motors, weighs in at 69,000 tons and had a crew of 4,500 members. It has 4 propellers: two 4-bladed props that weigh 21.7 tons each and are 18' 8" across and two 5-bladed props that weigh 19.7 tons each and measure 17' 6" across.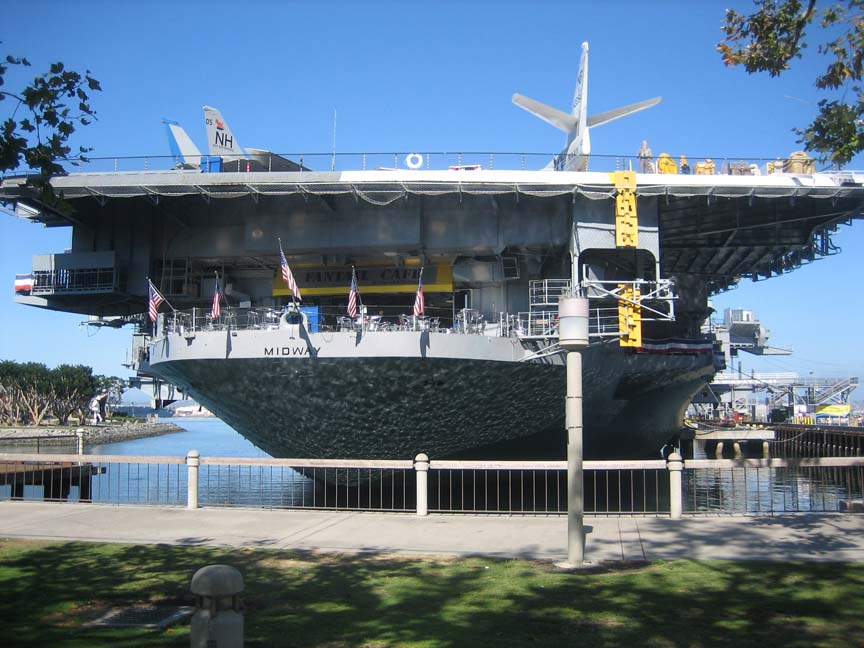 Here is where the tour begins so sit back because I took a lot of pictures (what a surprise).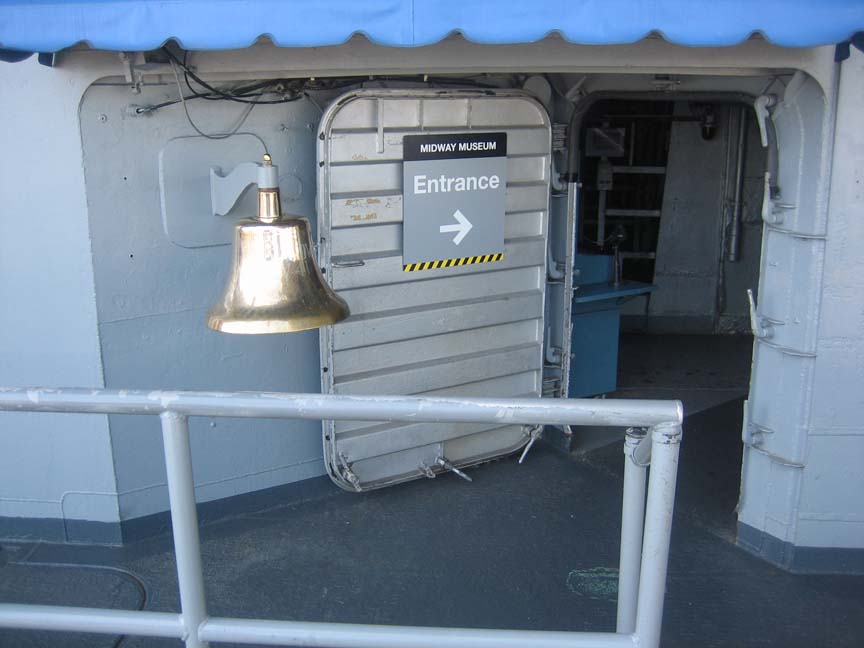 You can explore the ship on your own or you can use the self guided audio system like we did, which after using I highly recommend.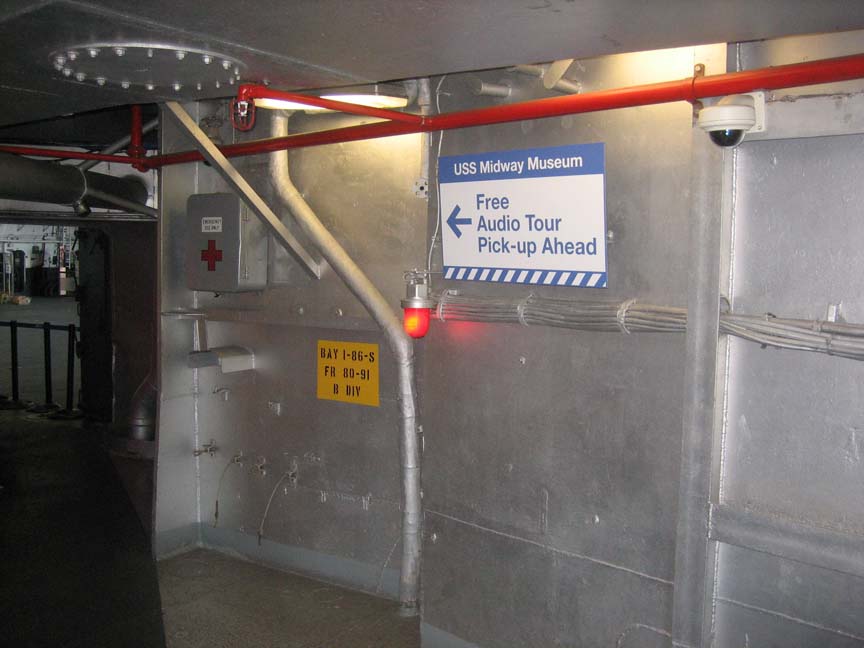 The tour starts on the hanger deck which has a lot to see. From here you can take the stairs or elevator to go either above or below deck. We got there early so the amount of people were few but once we left it was a different story.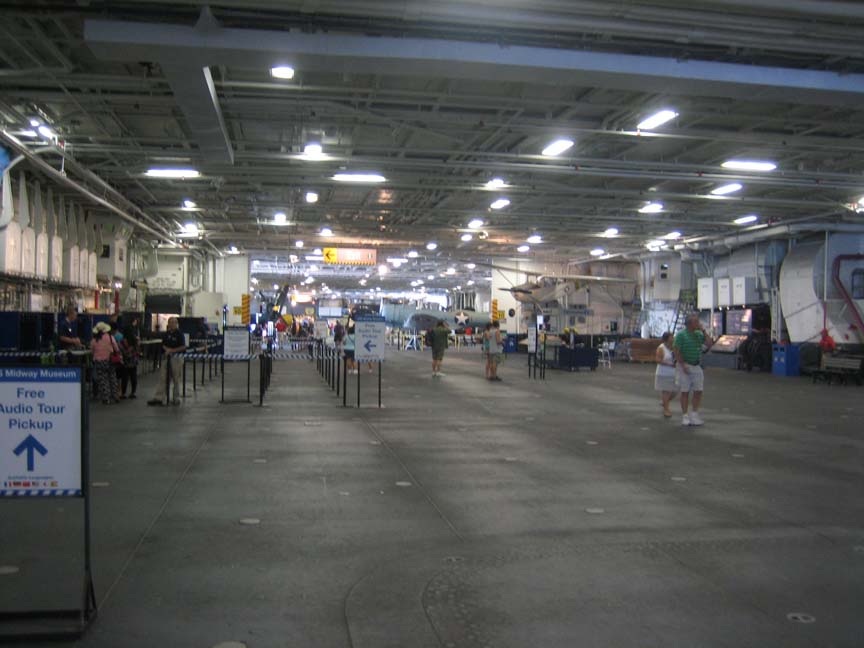 My wife, Terri, is standing in front of a dive-bomber and learning about it with the self guided audio system.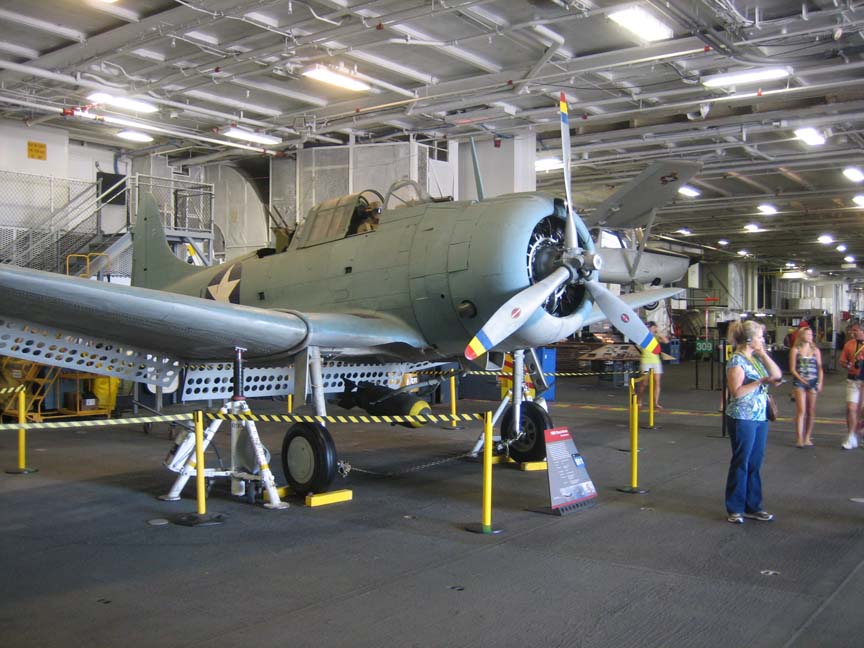 Inside the cockpit of an aircraft.

You can ride on a simulator if your stomach can take it. But get here early because the line gets long fast.