The Douglas A-1 Skyraider was an American single-seat attack aircraft that saw service between the late 1940s and early 1980s. The Skyraider had a remarkably long and successful career. It became a piston-powered, propeller-driven anachronism in the jet age, and was nicknamed "Spad", after the French World War I fighter.

It was operated by the United States Navy, the United States Marine Corps and the United States Air Force, and also saw service with the British Royal Navy, the French Air Force,.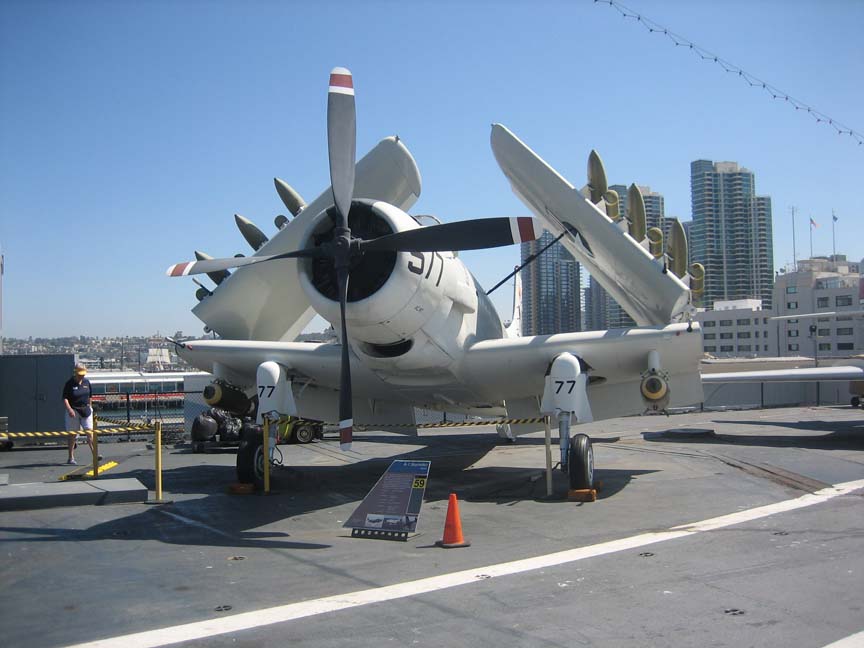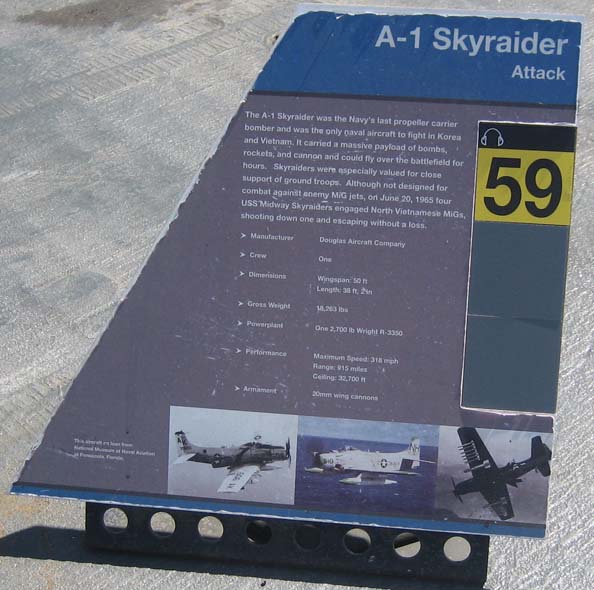 The USS Midway was America's longest serving aircraft carrier of the 20th century, from 1945 to 1992. Approximately 200,000 sailors served aboard the carrier, known for several naval aviation breakthroughs as well as several humanitarian missions. It was the only carrier to serve the entire length of the Cold War and beyond.

The tour of the captain's bridge is one of the most popular places to visit and the key here is to get in line early as it becomes long very quickly. Another name for the bridge is "the island". Makes sense once you think about!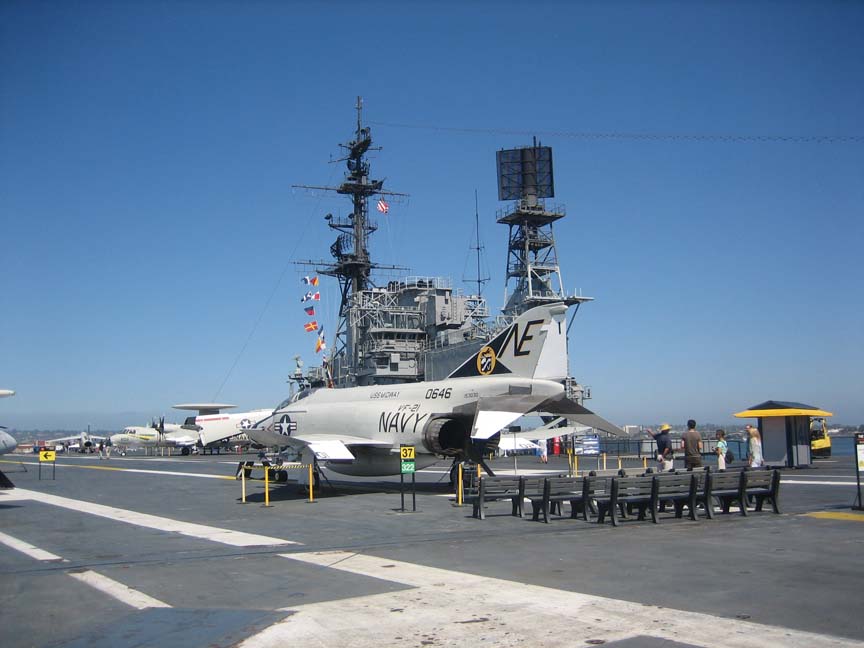 While waiting in line I had time to check out a few things and everything about this ship is massive.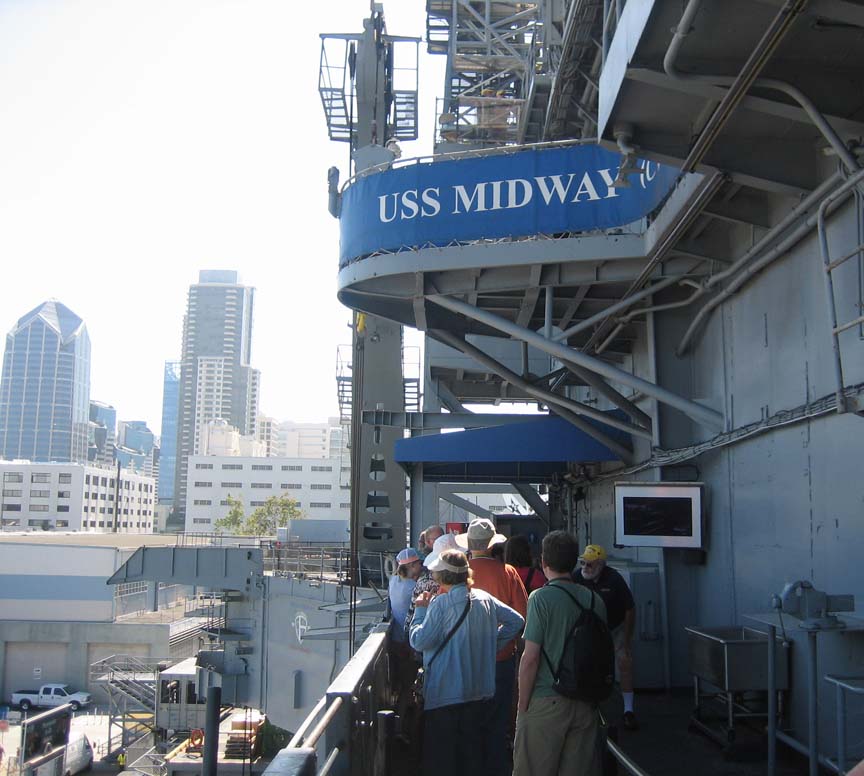 A view of the skyline and a look at our hotel, which we walked from.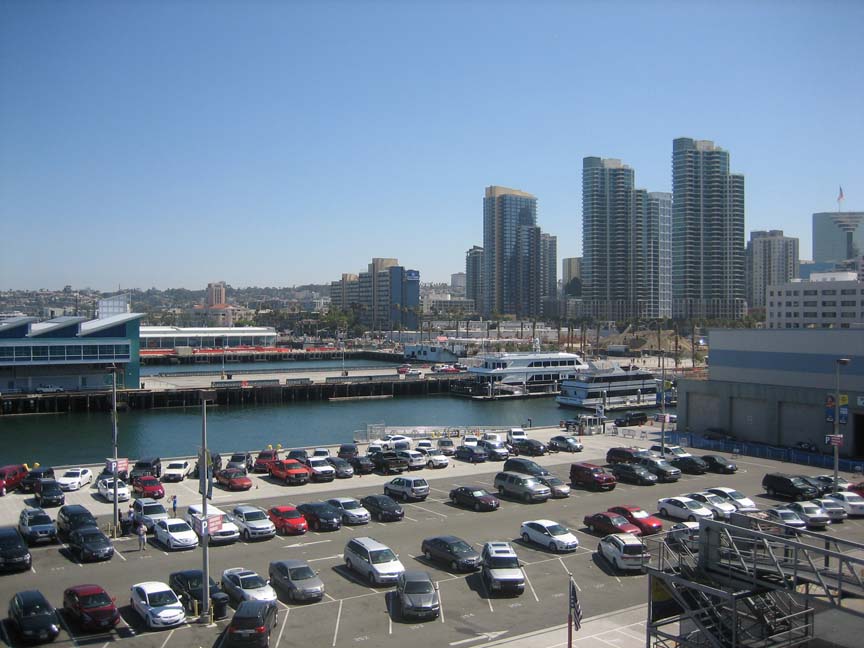 Note the vise mounted to the table, it's 1/2" thick and built well enough that you could rest a fully assembled V8 engine on it.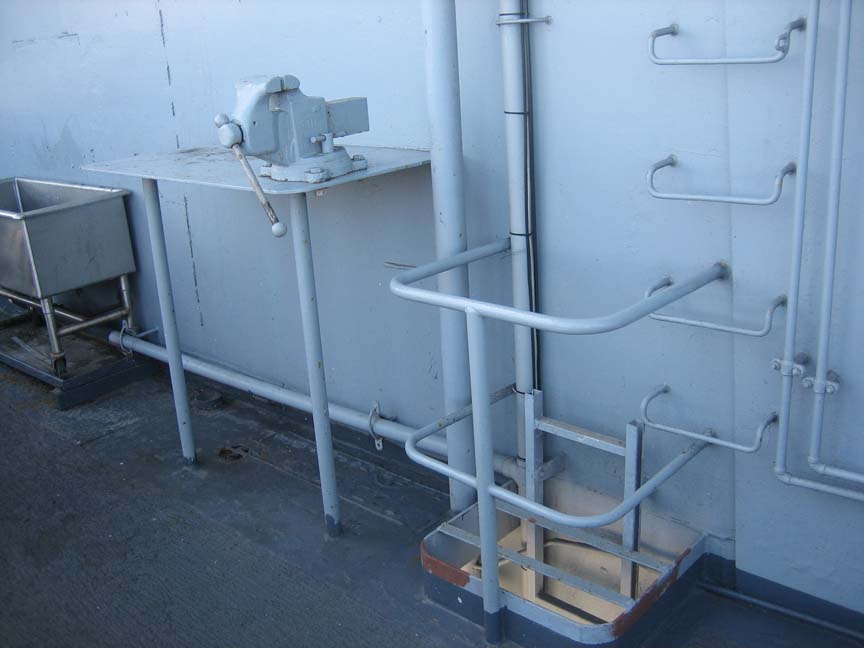 This is our tour guide in the yellow hat and he was very good at explaining everything we walked past. The captain's tour takes about 30 minutes and is well worth it if you have to wait.
Although it wasn't mentioned, that I beam is 1" thick along with most of the surrounding steel.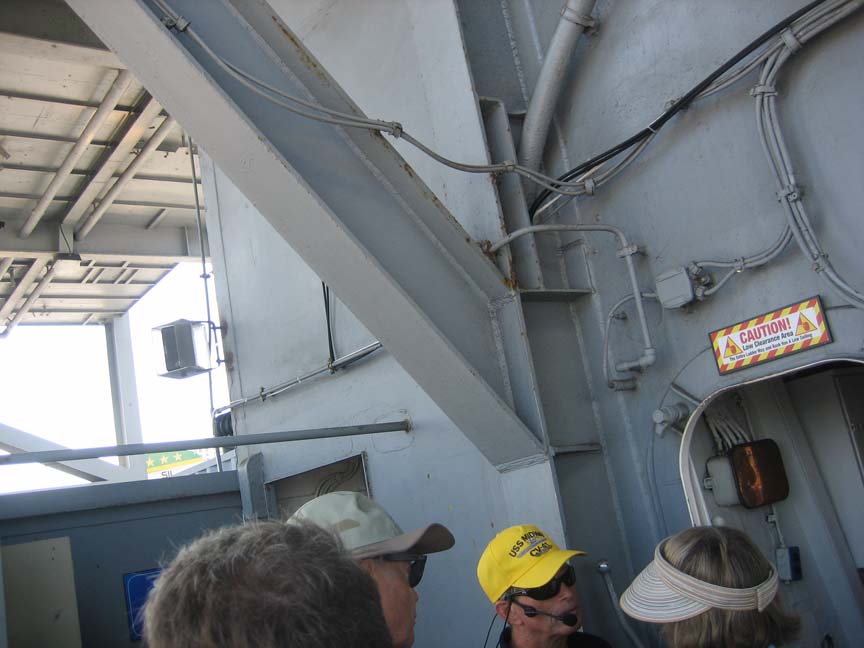 Just inside the first door was this vast amount of wiring running overhead. Total amount of copper conductor aboard the ship, 3000 miles.

Yes this staircase is as steep as it looks and is very narrow. Taking your time here is a must.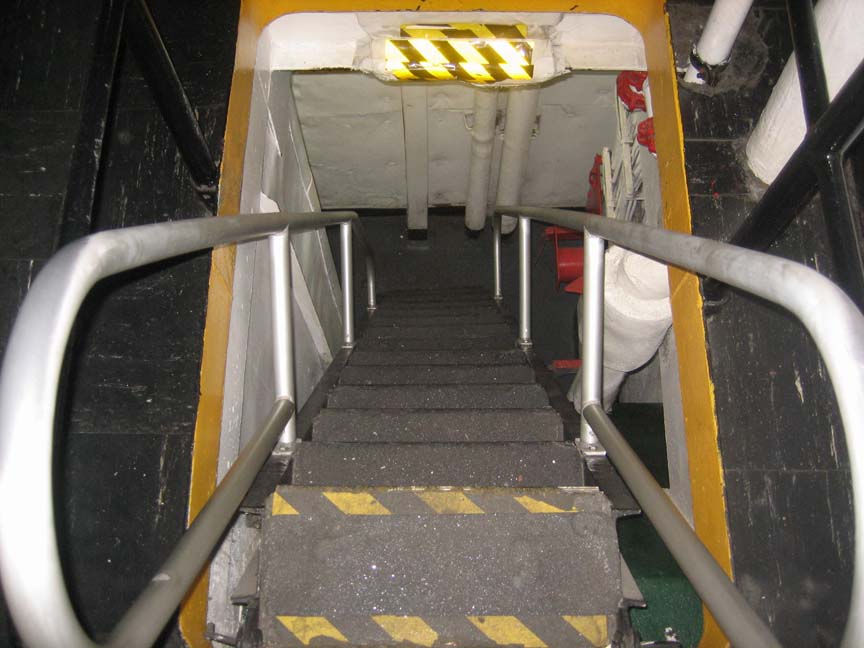 Here we are just inside the captain's bridge and another guide is explaining the function of a safety system.