WWII Aircraft Assembly

October 1942. Assembling switchboxes on the firewalls of B-25 bombers at North American aviation's Inglewood, California, factory.

October 1942. Inglewood, California. Young woman employee of North American aviation working over the landing gear mechanism of a P-51 fighter plane.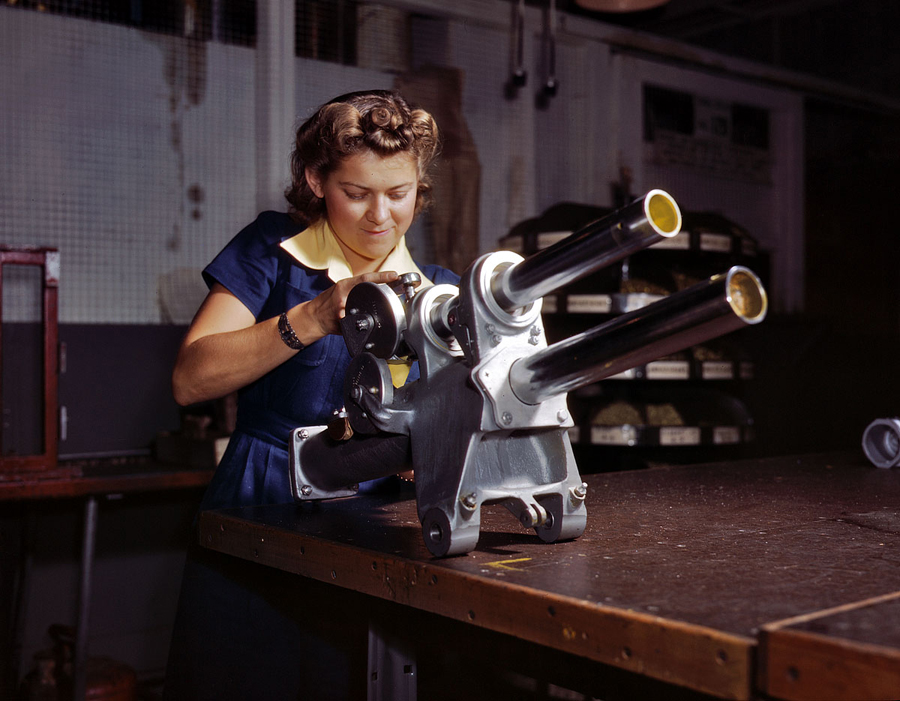 October 1942. Kansas City, Kansas. B-25 bomber plane at North American aviation being hauled along an outdoor assembly line.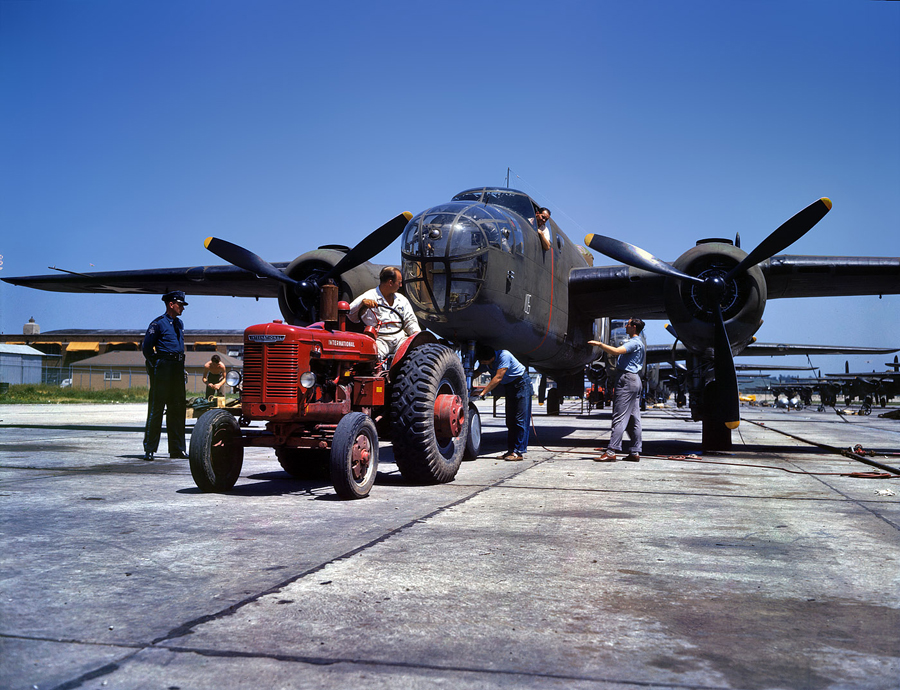 June 1942. Engine inspector for North American aviation at Long Beach, California.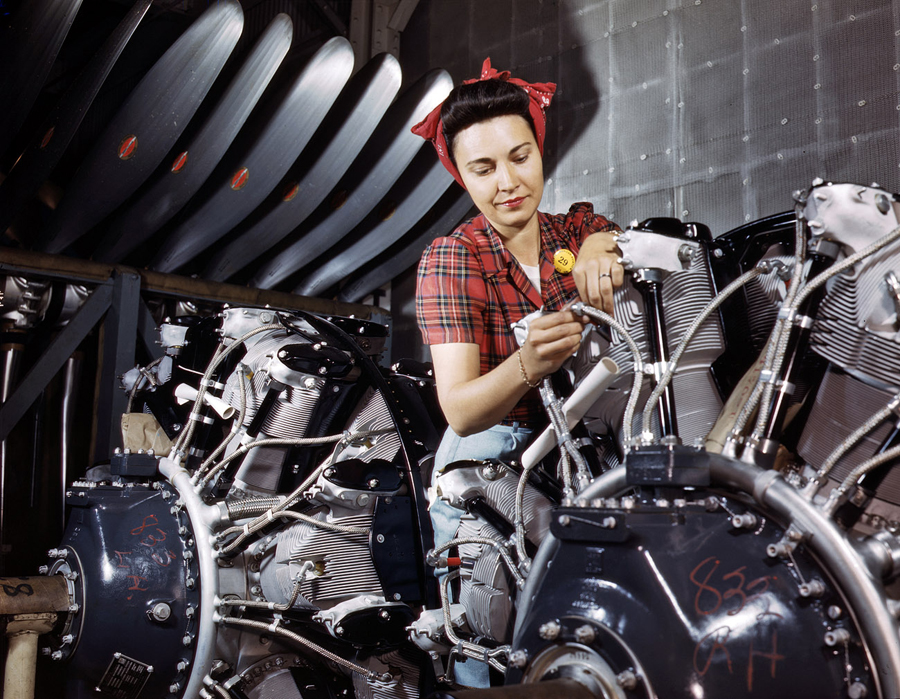 June 1942. Inglewood, California. Punching rivet holes in a frame member for a B-25 bomber at North American aviation.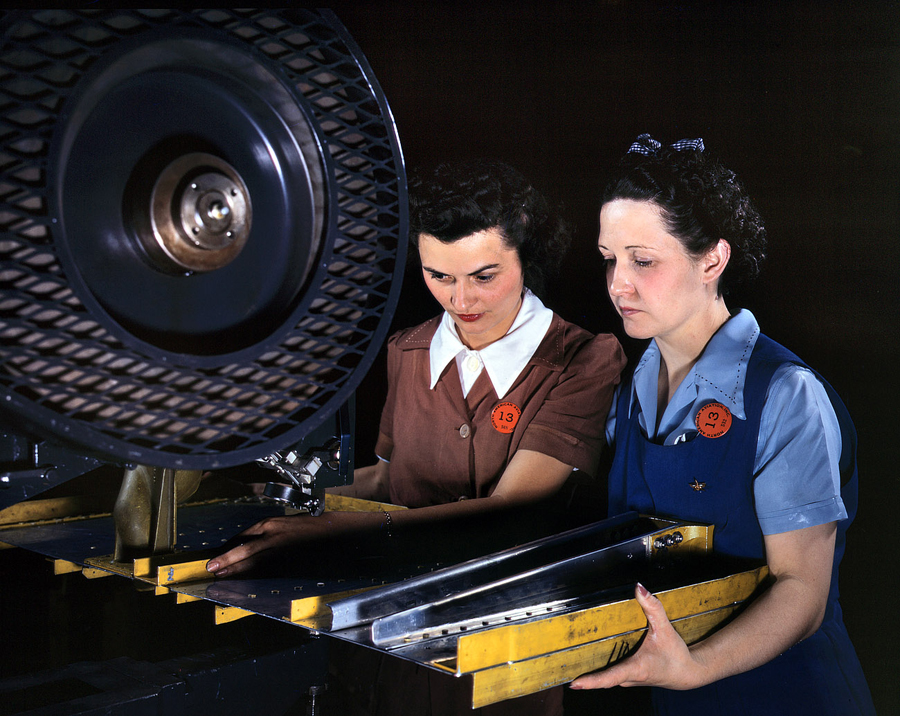 1942. Inglewood, California. Riveting team working on the cockpit shell of a C-47 heavy transport at North American Aviation. The versatile C-47 performs many important tasks for the Army. It ferries men and cargo across the oceans and mountains, tows gliders and brings paratroopers and their equipment to scenes of action.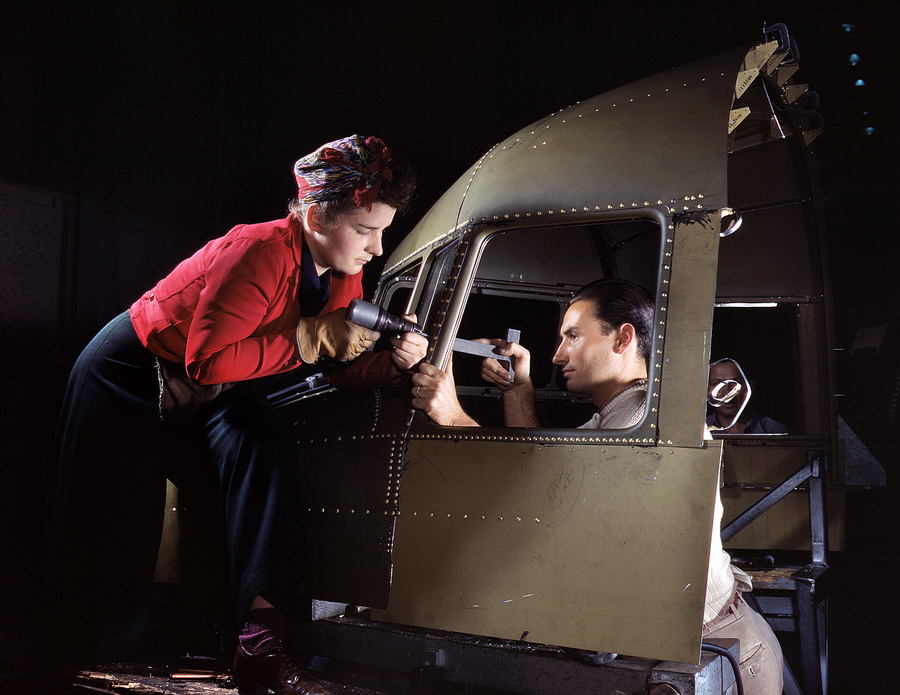 June 1942. Crane operator at Tennessee Valley Authority's Douglas Dam.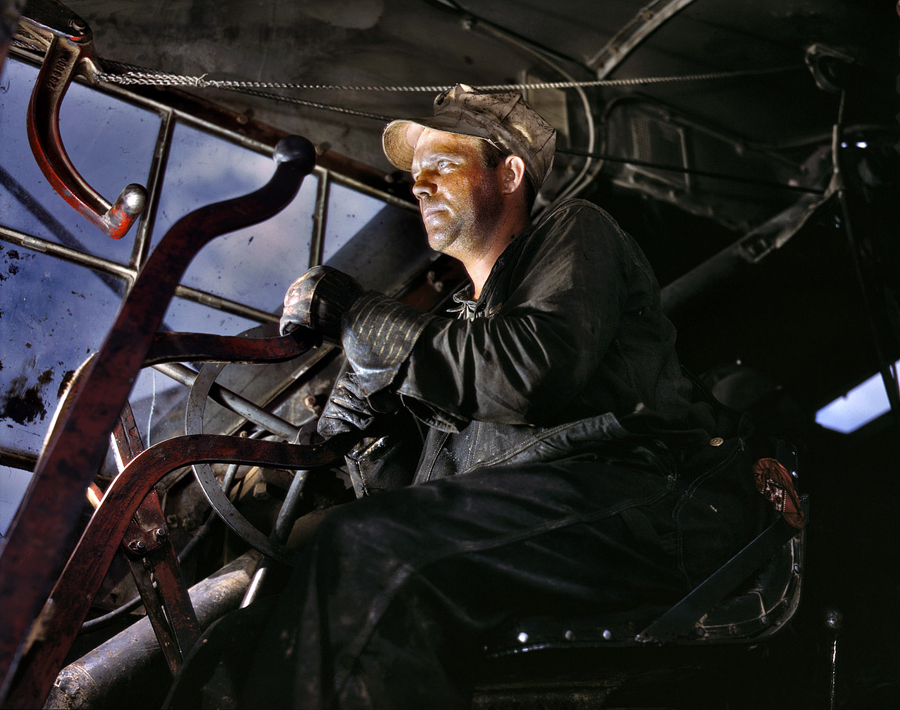 June 1942. Army tank driver at Fort Knox, Kentucky.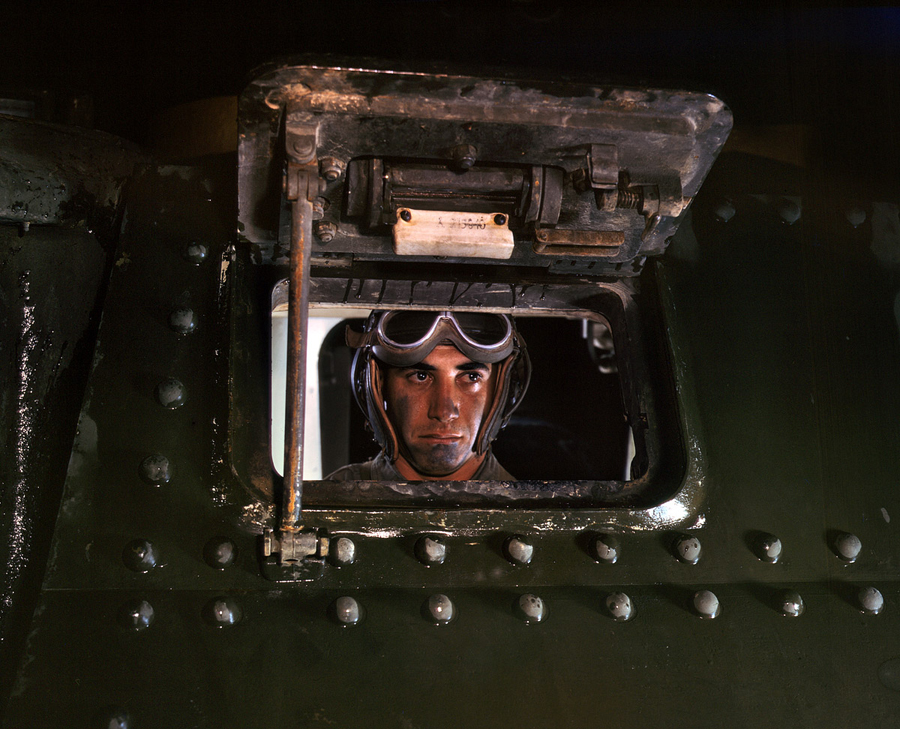 June 1942. Fort Knox, Kentucky. Infantryman with halftrack. A young soldier sights his Garand rifle like an old-timer. He likes the piece for its fine firing qualities and its rugged dependable mechanism.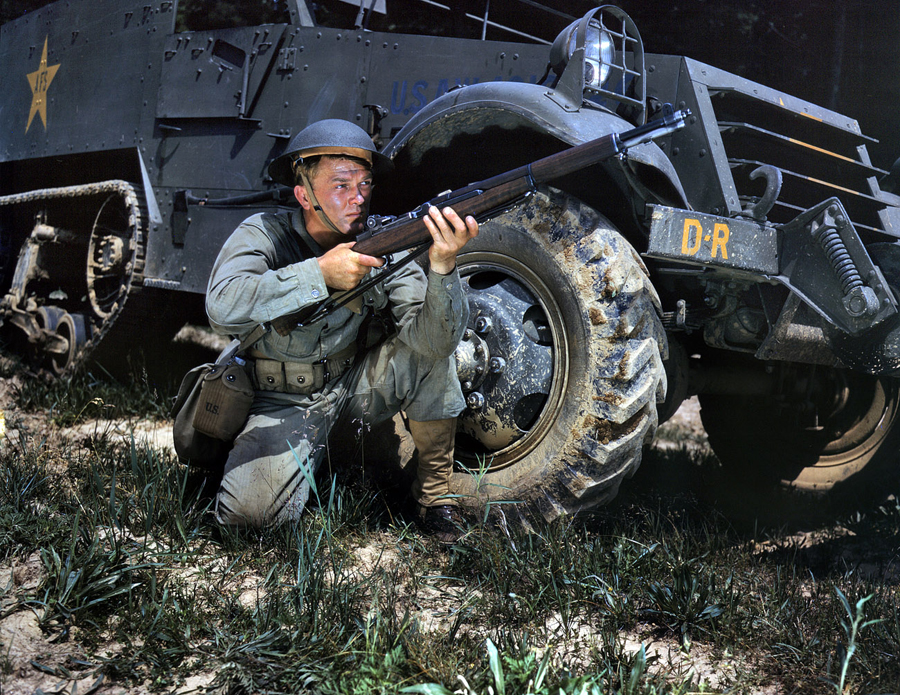 Fort Knox, June 1942. Light tank going through water obstacle.