I'm putting small rubber feet on all the boards so it's easier to pick them up. This is the large board here and the feet for this one are just under 1/2" tall. The other boards are getting shorter feet that are only 1/4" in height.
I'm inserting a #6 flat washer inside the foot so it distributes the clamping force better than using only a screw. This way I can tighten the screw down a little more so it won't come loose. Once I have all the holes drilled for the feet, it will be time to season the cutting boards.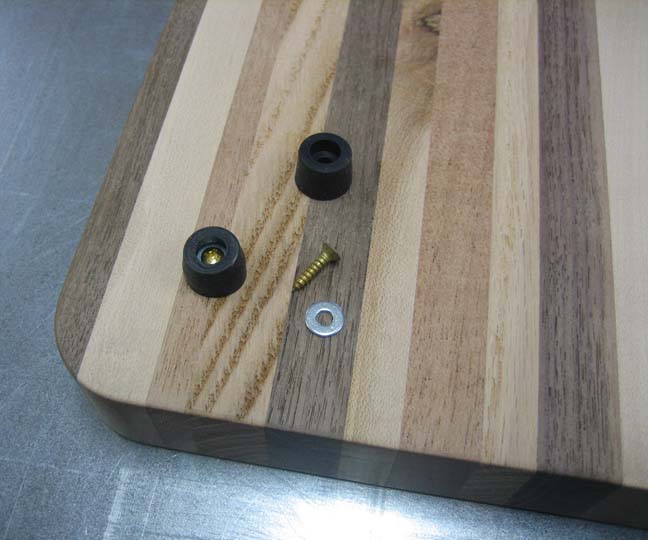 When it came time to cleanup this is what I had to deal with. Lot's of wood chips here!!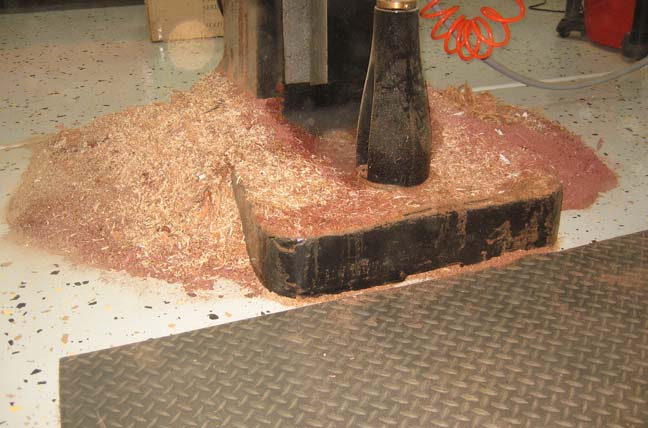 I used vegetable oil on all the boards which really brings out the grain of the wood. This will help season them and protect the wood as well. You can use mineral oil in place of the vegetable oil but either one works fine.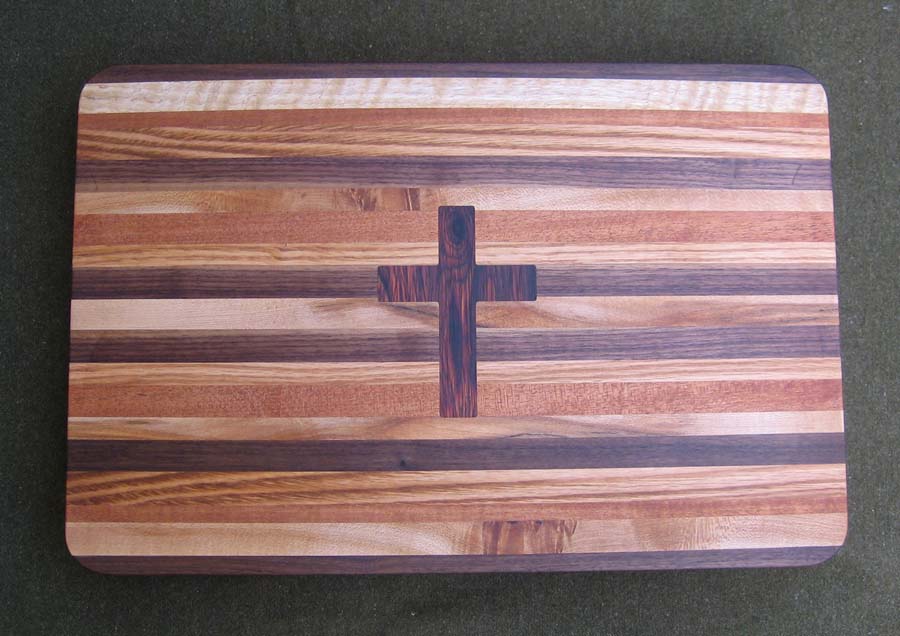 The end grain sure came out nice. The wood used on this cutting board is black walnut, maple, mahogany, oak and cocobolo.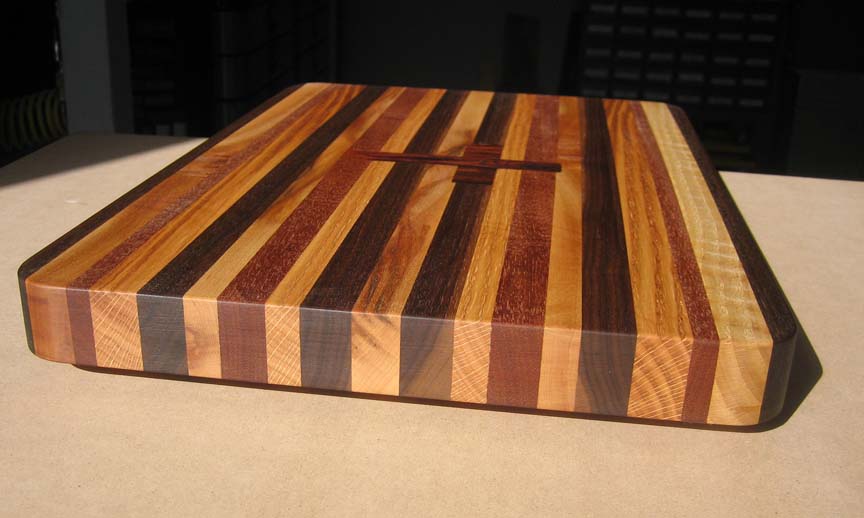 Notice the knot is close to the center like I wanted.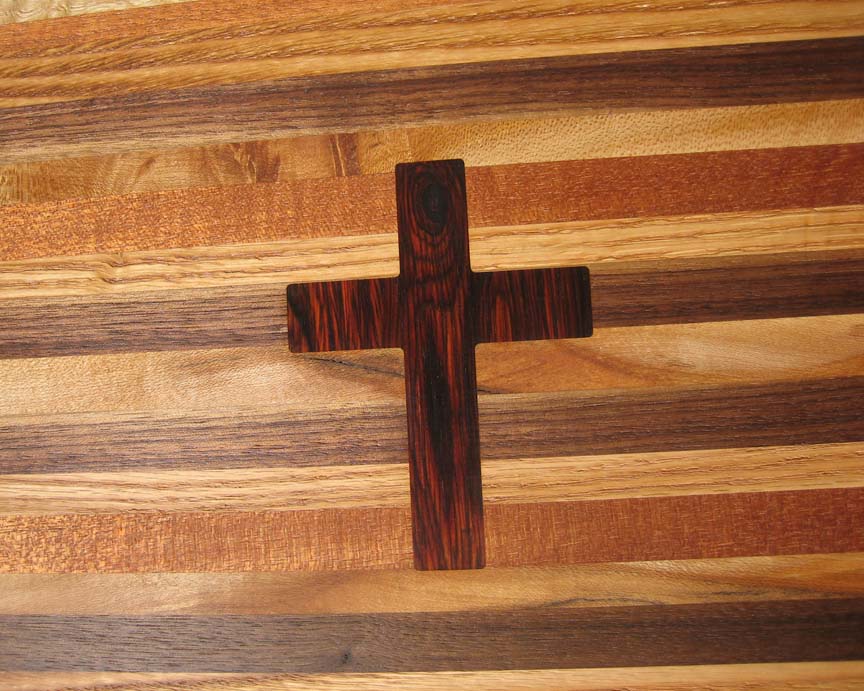 The taller feet work very well with this heavier board and makes picking it up very easy. Notice the nice grain in the black walnut.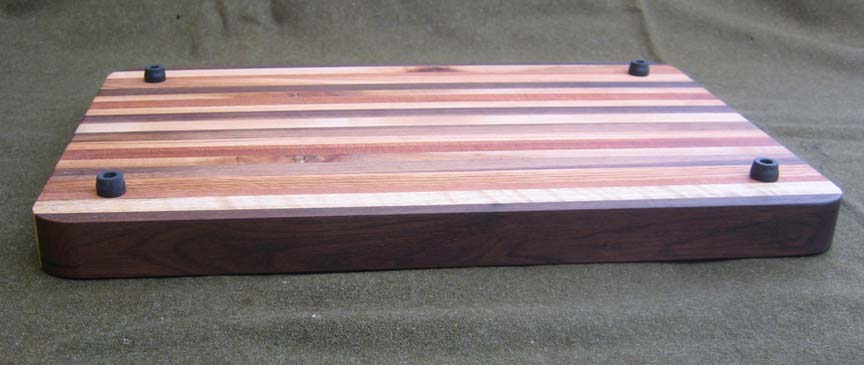 I started with 120 grit and ended with 320 for each board which worked out great.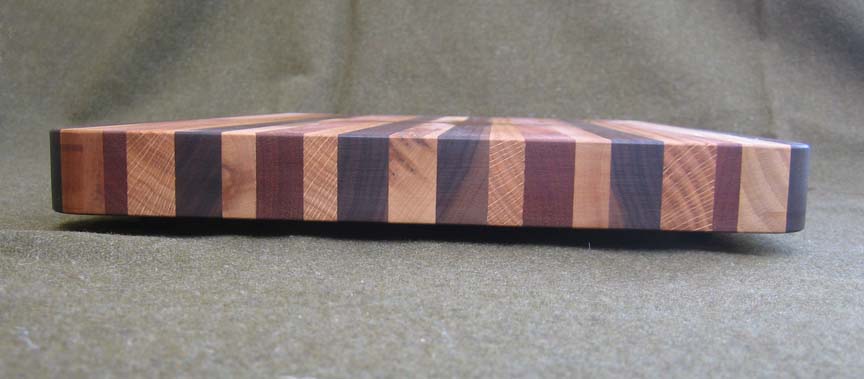 I think this cutting board should provide years of good use and I hope Matt and Angela use it often.