The large gage is for boiler pressure and as you can see it's still got almost 100 pounds in it. The normal operating pressure is around 300.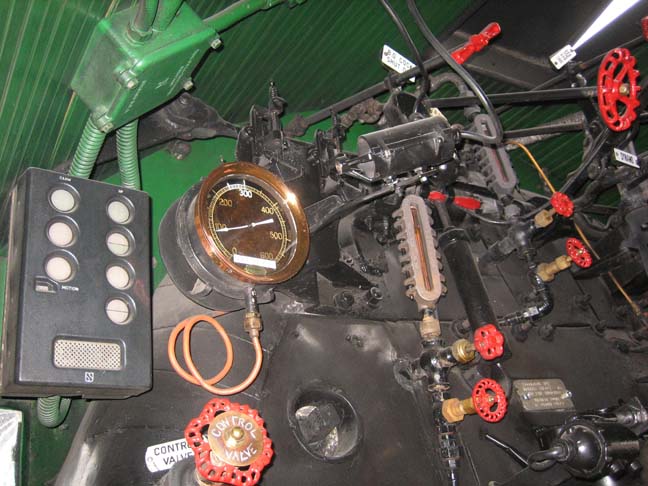 This is the view that the fireman would have if he stuck his head out the window. That would be a wild ride if you had to walk along that running board while going at full speed...or at night. I guess if you didn't return after a short time, the engineer would have to assume that the fireman fell off.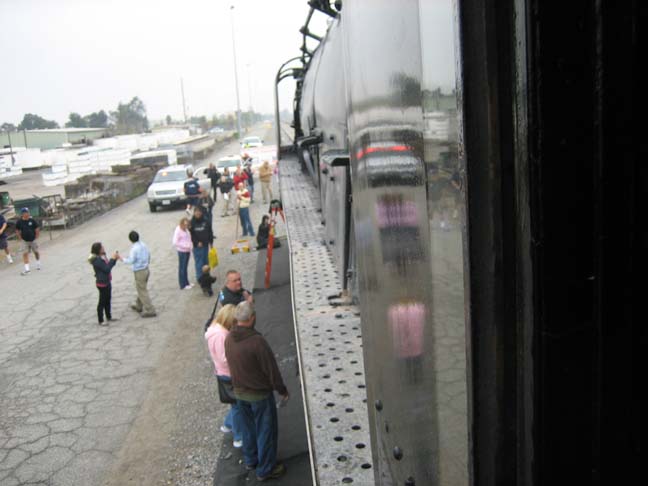 This ladder is how you would climb up and into the cab.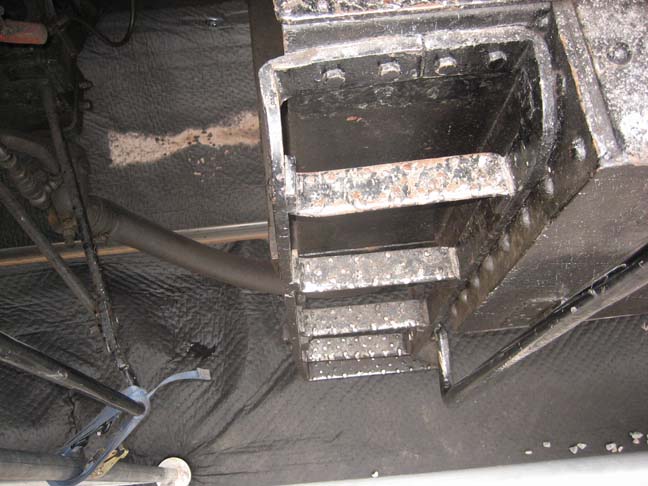 Once you were at the top of the ladder this is what you'd see. The door on the left takes you into the cab.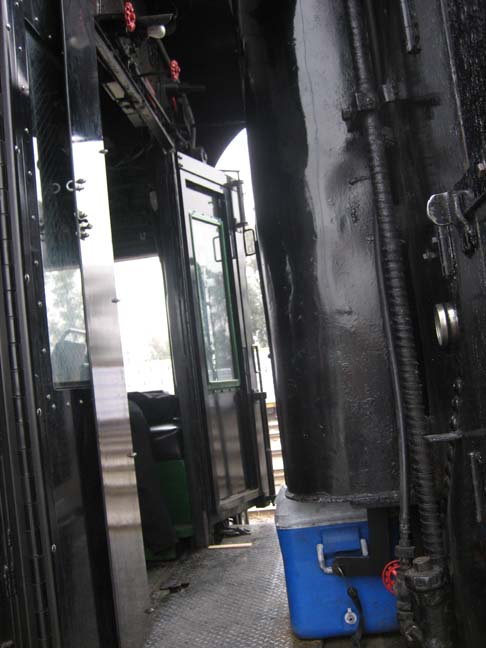 Right when I was ready to leave, some guy opened up the access door to the firebox. The pink stuff is insulation that goes between the door and firebox. By the way, the size of the firebox is 150" long by 96" wide.