Knowing that the steam locomotive was to stop in Bloomington over night (which is about 40 miles away) I wasn't too concerned about getting a good shot that day because I had planned to go see it up close while it was standing still. The next day my father-in-law and I took a trip out to there and it was awesome. About a 150 people had the same idea which wasn't to bad and we had a great time. The engine is almost 51 feet long and weighs over 486,000 pounds.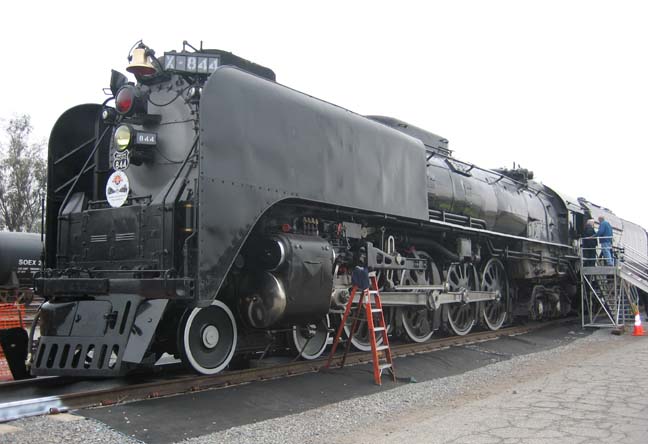 When diesels took over all passenger train duties, No. 844 was placed in freight service in Nebraska from 1957 to 1959. It was saved from being scrapped in 1960 and held for special service.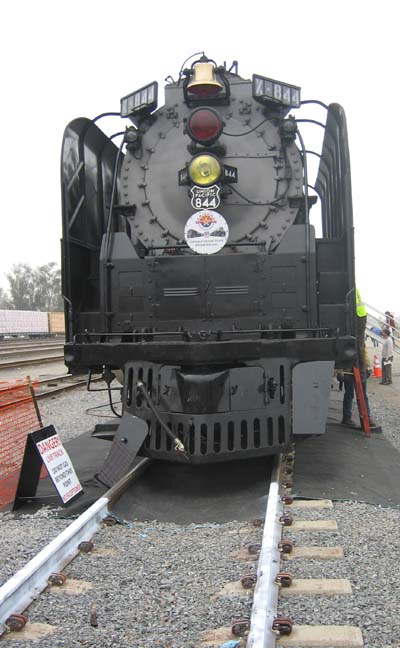 The engine has run hundreds of thousands of miles for Union Pacific railroad.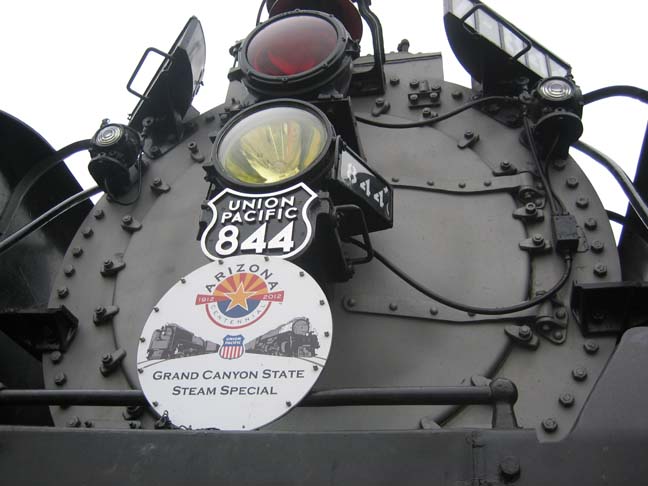 This is a close-up of the pilot (cow catcher or cattle guard) which is about one inch thick.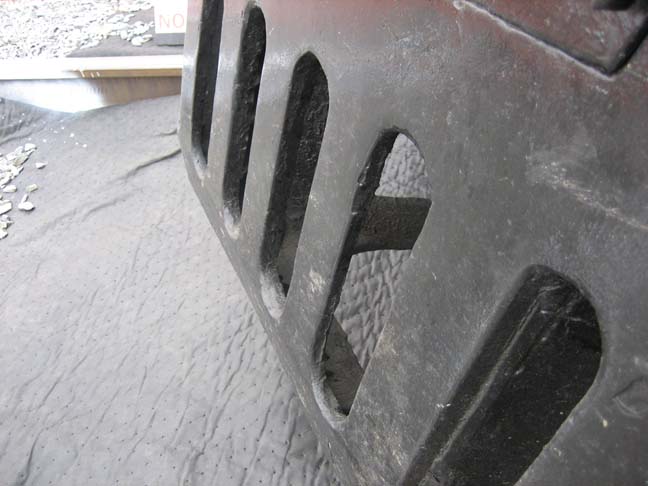 This is first set of wheels on the engine which are much smaller than the drive wheels.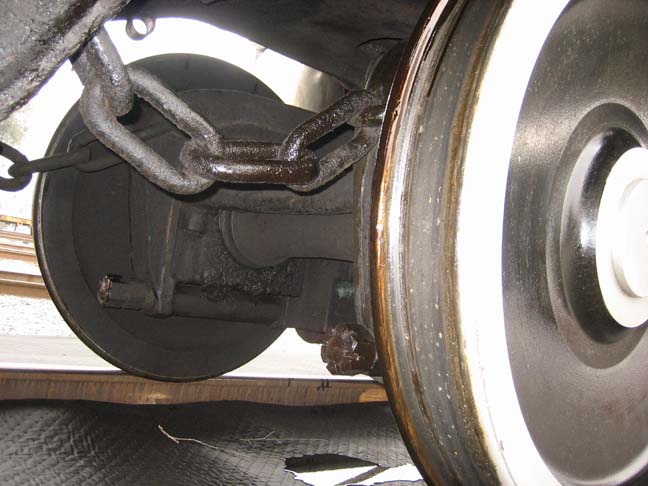 I believe this is called a steam chest or valve chest and it's placed right above the first set of wheels. They have a small chamber (sometimes cylindrical) above or to the side of the main cylinder containing passageways used by the valves to distribute live steam to the cylinders.