The first thing that comes to mind is.....WOW! It takes your breath away when you walk out to the viewing areas.

Looking at some mule and walking trails. It's a LONG way down there, one mile to be exact!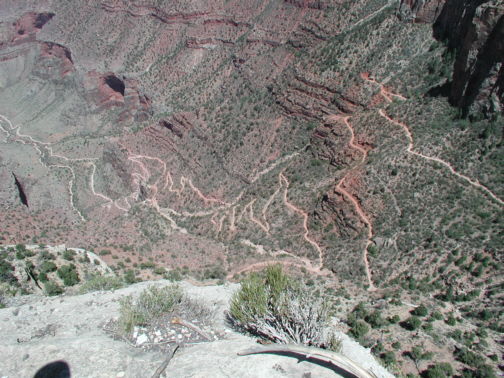 Cool rock formations...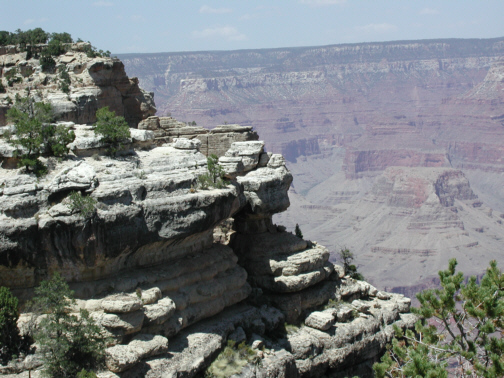 You can see for a long ways here!!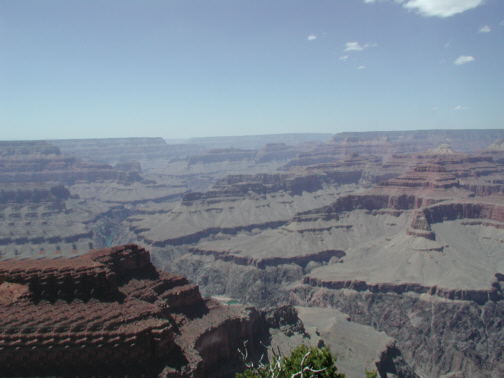 In this shot you can see what seems like forever. Those mountains out there are over 80 miles away.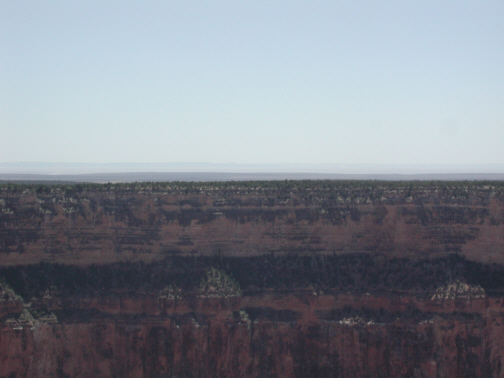 The Colorado River is on the other side of those red cliffs.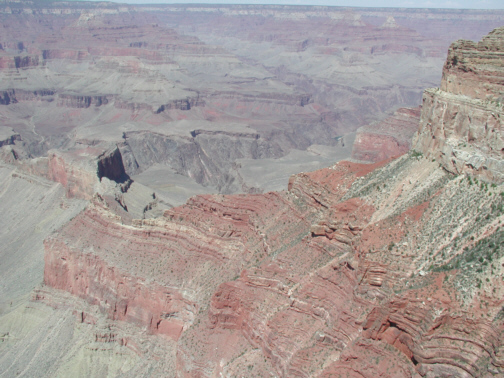 Here you can see the river along with some of the rapids. You can take a white-water rafting trip down the river but you better put in for it over a year in advance. They offer as little as a one day trip all the way to a 28 day trip.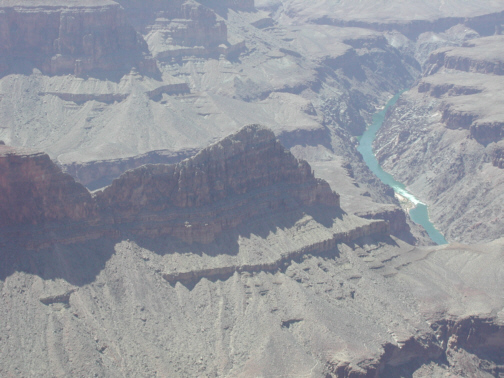 I know I left my finger prints embedded on most of these hand rails. Don't lean over the edge to far because.....cya.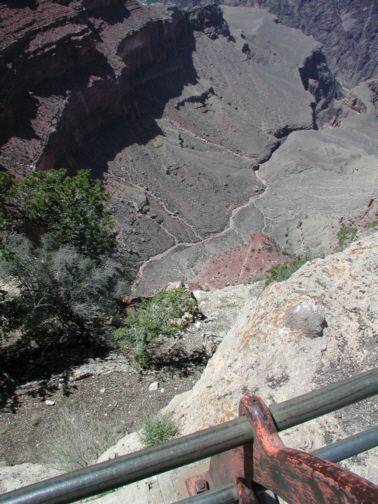 Like I said before, pictures just don't show all of the beauty but it gets close.
This trip was handled by The Auto Club and included the following:
Two nights at the Fray Marcos Hotel

Train ride to and from the Grand Canyon (first class which includes air, champagne, snacks, drinks)

Two buffet dinners at Max & Thelma's

Two buffet breakfasts at Max & Thelma's

National park entrance fee

Special rim tour

Two $20.00 gift certificates at either gift shop
This was all done with just a phone call and we had a great time. I highly recommend this trip if your looking to get away for a long weekend or to include it in your vacation plans.
For more info and travel packages go to www.thetrain.com.
1
2
3
4