Snow in Spokane 3 2008
This is downtown and the huge snow bank that you see is made by the snowplows cleaning up the parking lot and pilling it up in a few spots.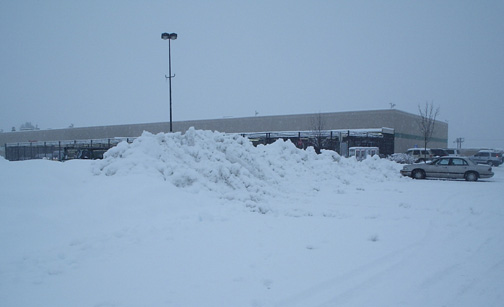 This is her boyfriends house which is a few miles from her place.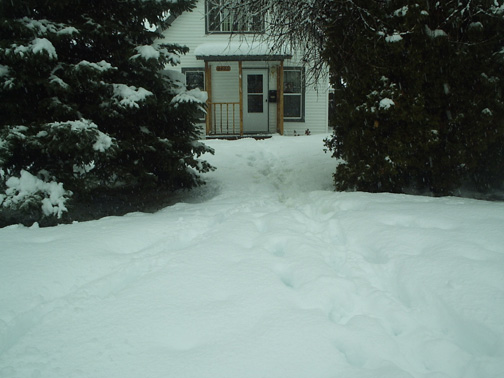 This is the back porch at her boyfriends and he couldn't open the door because there was so much snow pilled up next to it.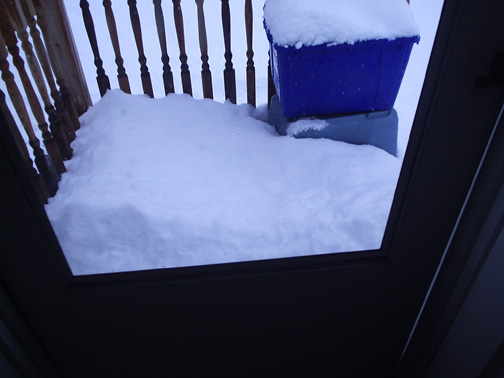 A few days later, the snow keep falling making matters even worse. And again, this is Tracey's car believe it or not. Now I can see why she would have a hard time getting it out.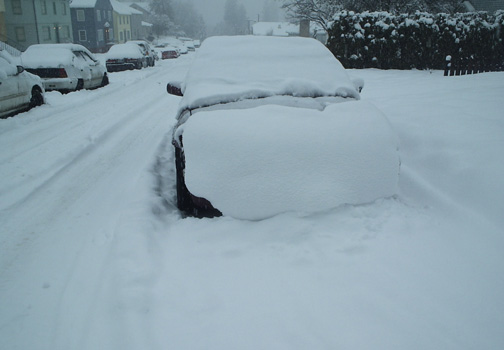 This shot looks like any other but if you look close, you'll notice a yellow car buried under all that white stuff.