Gary Lambert Memorial 7 10/14/06

Here's Gary heating up the tires getting ready to go down the quarter mile in Bakersfield, Ca.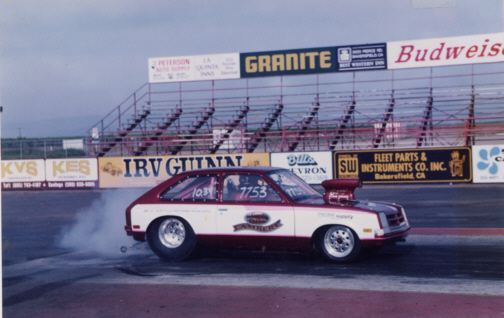 The car ran a best 10.09 at 133 mph. at Palmdale, Ca. If you ran faster than 10.00, you had to have a special license which Gary wasn't able to get because of health reasons.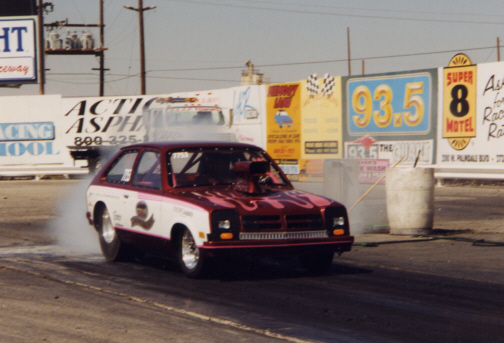 Gary got really good at racing over the years and won a lot of trophies. Here you can see his wife, Debbie helping him carry a few. They don't look happy....do they?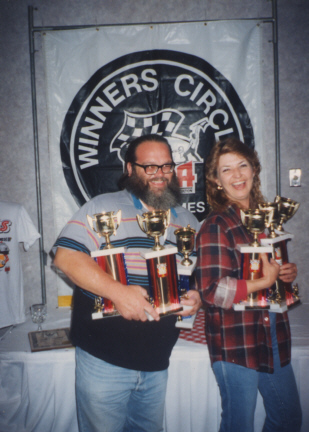 After the racing was done for the day, it was time for a quick bite to eat!!