Gary Lambert Memorial 6 10/14/06

Building another race car
Gary built a racecar out of a Chevy Chevette after selling his Anglia back in 1980. Here you can see him working on the chassis inside of his single car garage. It was a good thing he liked small cars because if they were any larger, they wouldn't fit in there.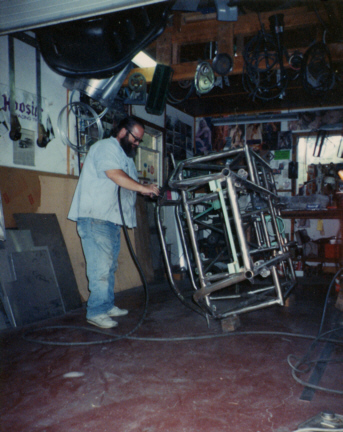 Here you can see the chassis is just about ready for an engine and some sheet metal. Yeah, it's pink, and he received a few comments about it. But I don't think it bothered him to much.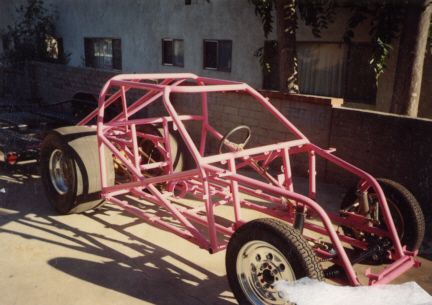 Gary bent and fit all the sheet metal for the whole car which is a ton of work. Bending and forming aluminum sheet takes time, patients and skill, which he had plenty of. His wife and kids helped polish all of the pieces while watching TV in the evenings.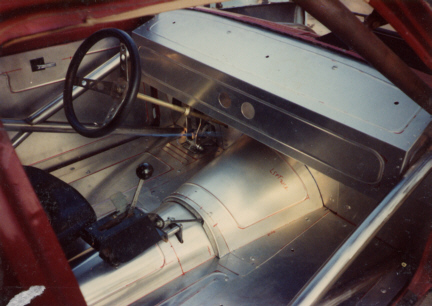 Here you can see the finished car that took him a few years to complete. The engine was a 406 small block Chevy with a Turbo 400 transmission. Gary and his wife, Debbie, went on the road for a few years racing it at many different tracks.