Another view from the upper level.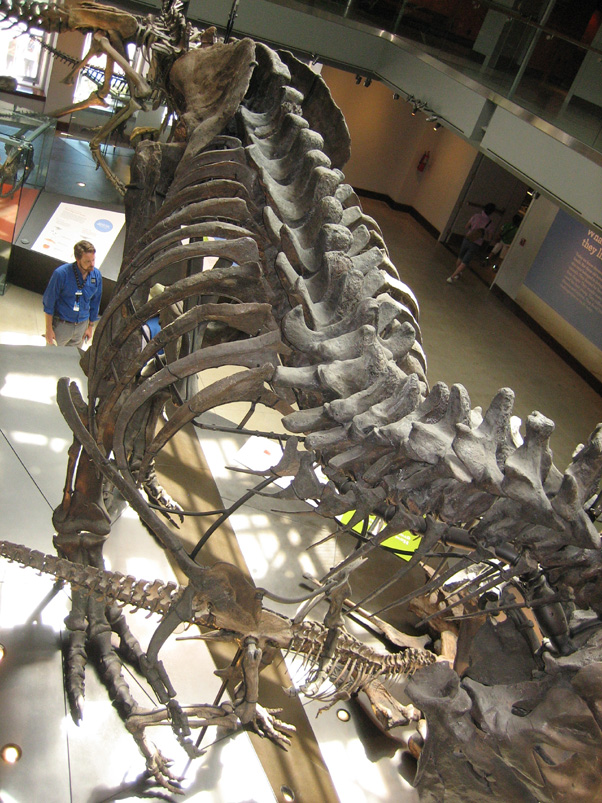 Fossil Wall is a 43 foot long wall artfully showcasing 100 diverse dinosaur specimens such as bones, teeth, eggs, footprints, skin patches, and coprolites (fossilized droppings). The fossils range from over 200 million years old to 65.5 million years old. They also range in size from giant 5 feet long, 300 pound bones to tiny 1/32 long teeth.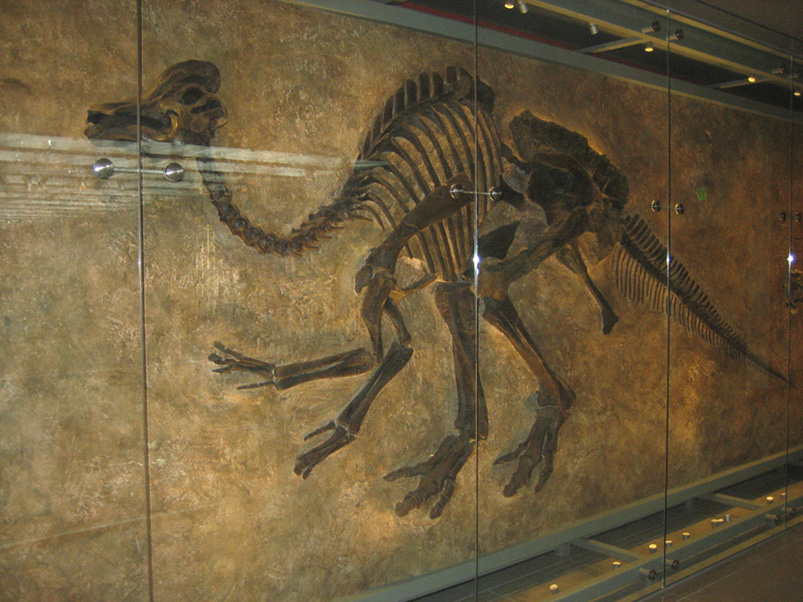 Platecarpus was about 25 feet long which was considered medium length and lived in the oceans around North America. Platecarpus is Greek for 'flat wrist' (which described their large steering flippers) and lived 65 to 75 million years ago. He had a long sleek body, short skull with few teeth and its diet was probably smaller fish like shellfish and squid.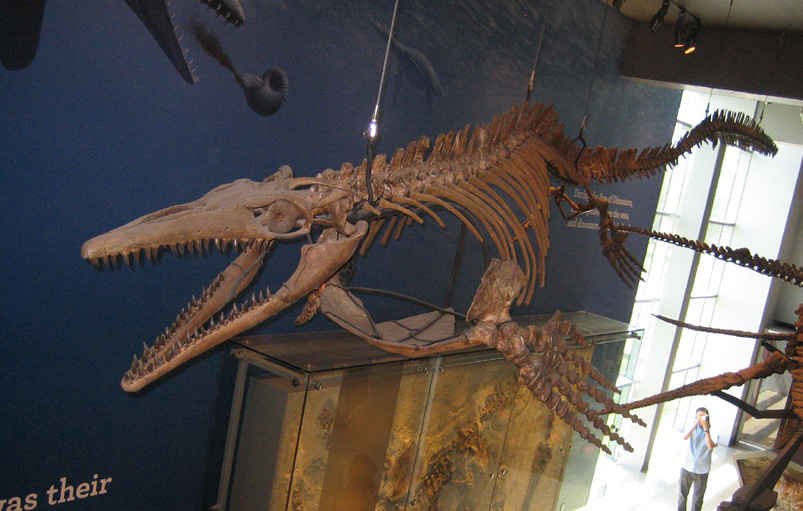 The Gem and Mineral Hall has more than 2,000 spectacular specimens within two large galleries that comprise what is considered to be one of the finest exhibits of gems and minerals in the world. This large exhibit room is over 6000 square feet and features an incredible array of gems and minerals from all over the globe as well as an extensive collection of California specimens.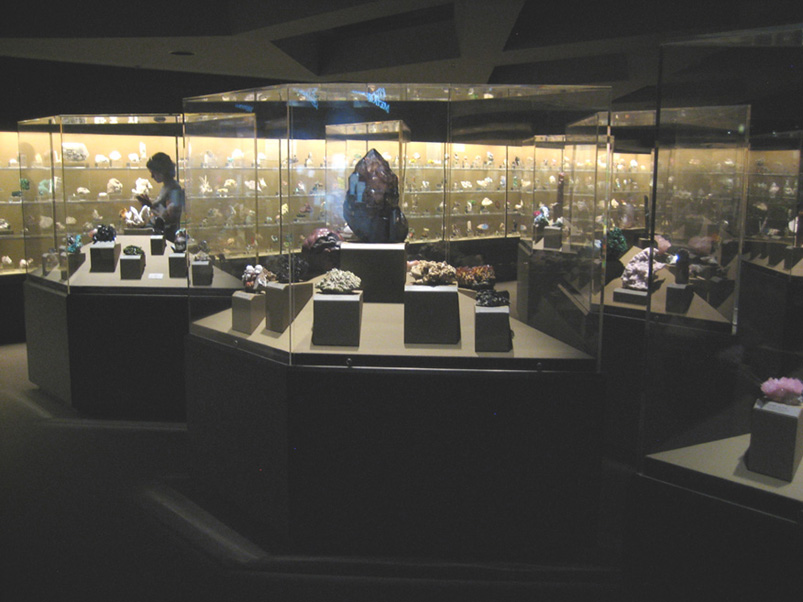 These stones came from California which has the greatest variety of any other state.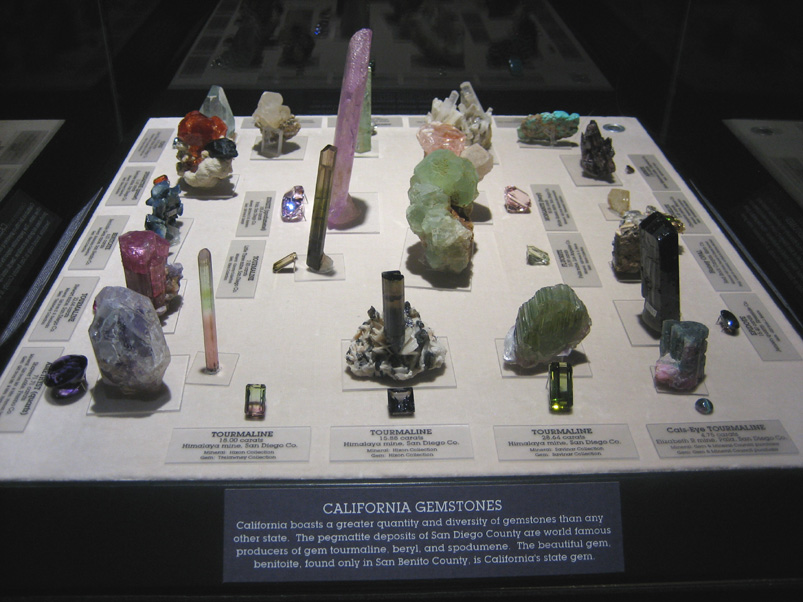 The Hixon Gem Vault is a 1500 square foot room which holds all the precious gem stones. To keep this room secure it has a huge steel bank vault type door. There are about 15 separate stunning displays that fill the room which are all housed under lighted glass.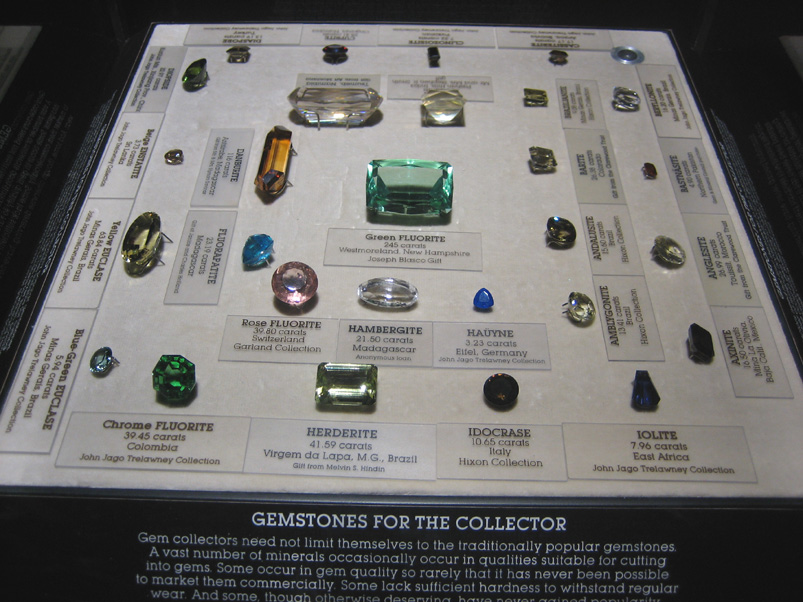 Lots of great looking Opals here but that large one is 2200 carats, is just smaller than a pool ball and came from South Australia. It's impressive to say the least!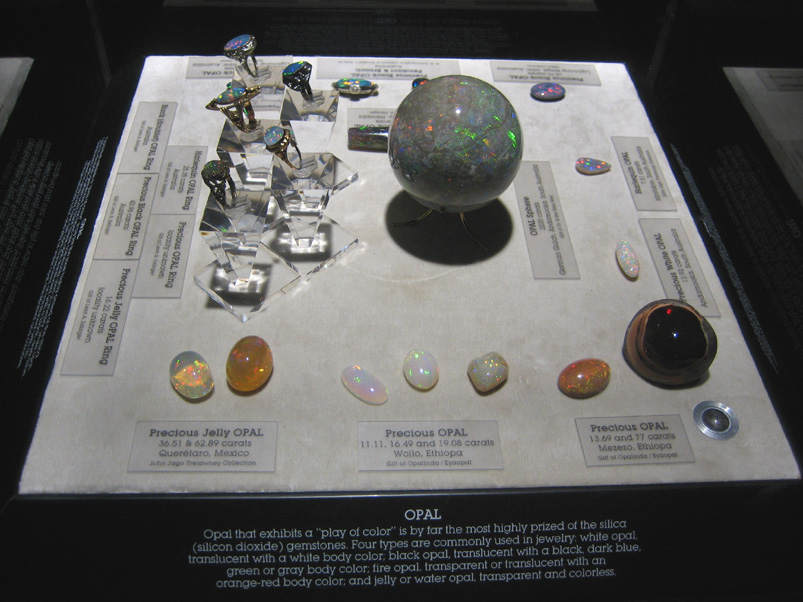 The Gem and Mineral Hall houses only a small fraction of the Museumís extensive collection, which now includes more than 150,000 specimens.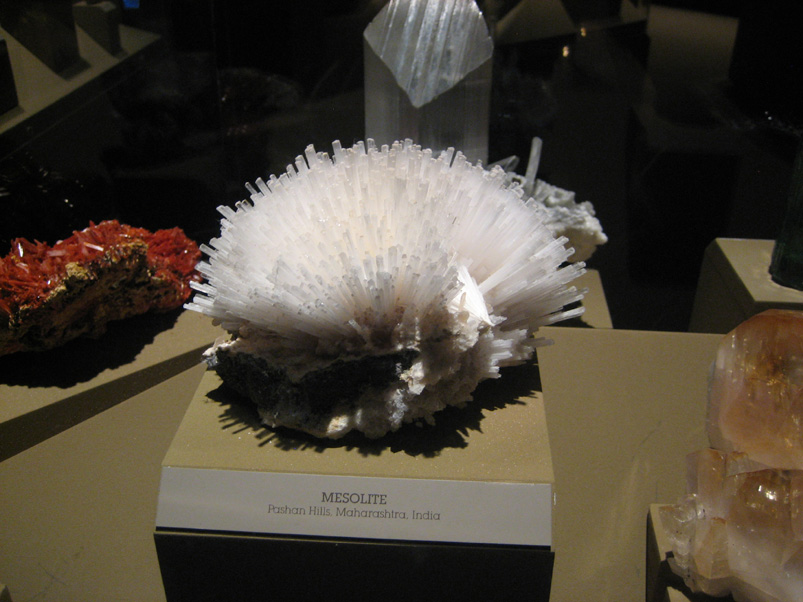 This iron meteorite was over one foot long but didn't have tag telling of its weight. I'm guessing a couple of hundred pounds at least.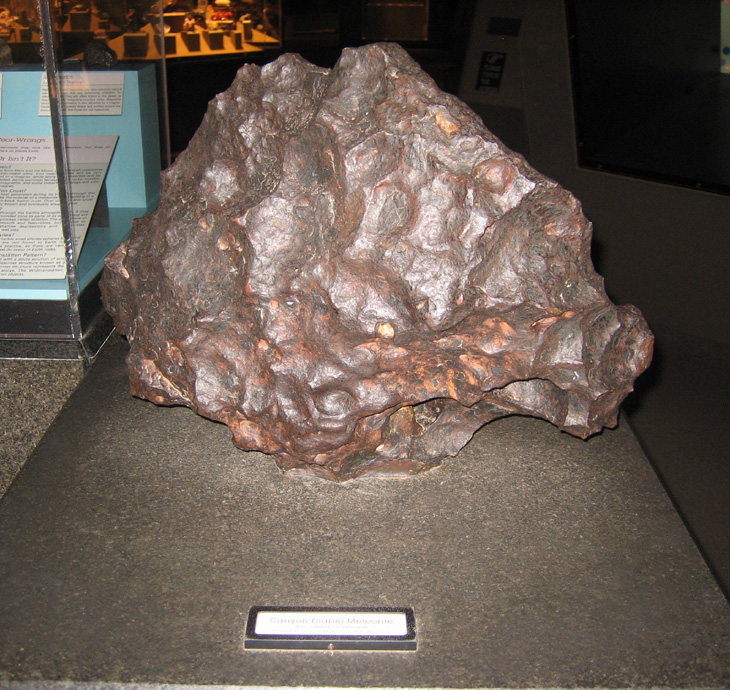 This is one of the largest flawless Quarts crystal balls in the world. It's 10.9 inches in diameter, weighs 65 pounds and is on loan from the Smithsonian Institution.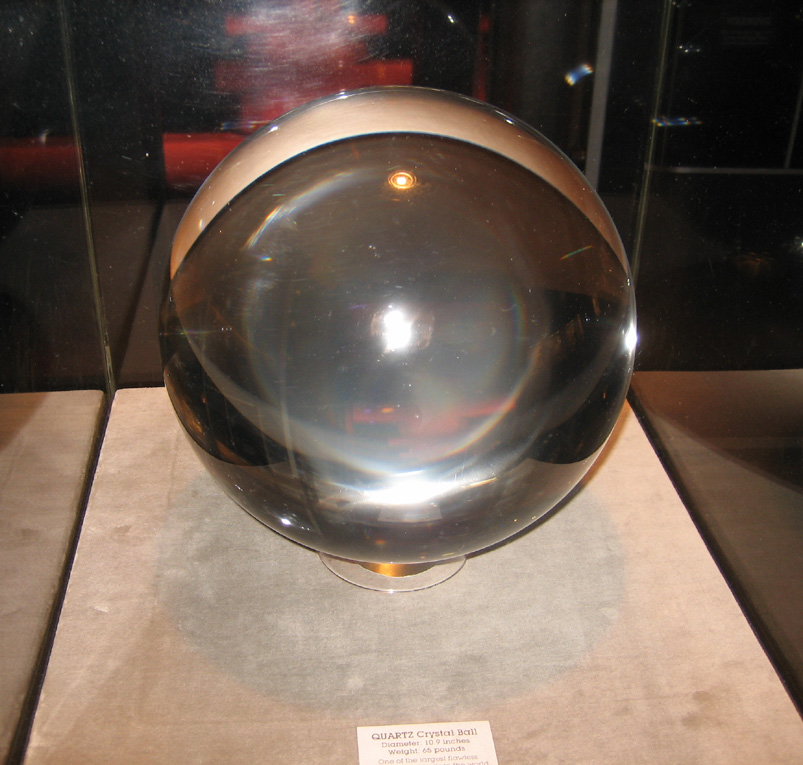 1
2
3
4
5
6
7
8
9
10
11
12