Here is a shot of the interior which has Glide seats covered with some nice gray cloth which is very comfortable. You can also see the different color pinstriped flames in this shot.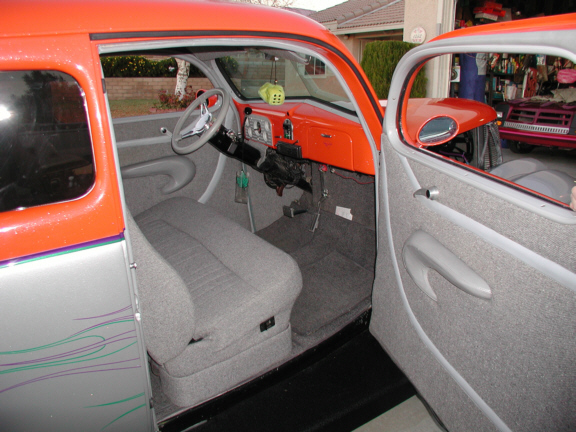 The rear seating area is just as nice as the front is. Notice the paint on the door jam. The belt-line color that separates the two outside colors is also brought to the inside. It's details like this that make the difference between a nice car and a great car.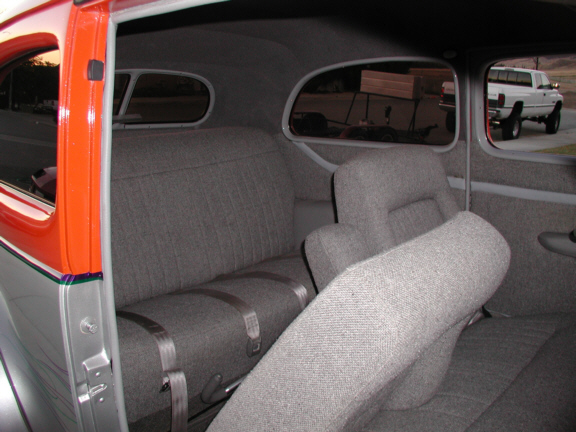 Gary and Debbie attend many car shows and their car has won lots of awards including "Best Of Show". The dash has been upgraded a little since this picture was taken with a new sound system which sounds great!! I think some new gages are going in soon too.

Pictures of their car wouldn't be complete without some shots of the engine so let's take a look at the power plant.