Gary's 37 Ford Fastback sedan is one nice ride. They bought it a few years ago and they've been perfecting it ever since. Gary built the engine (just one of many he's built in his lifetime) that rockets it down the road.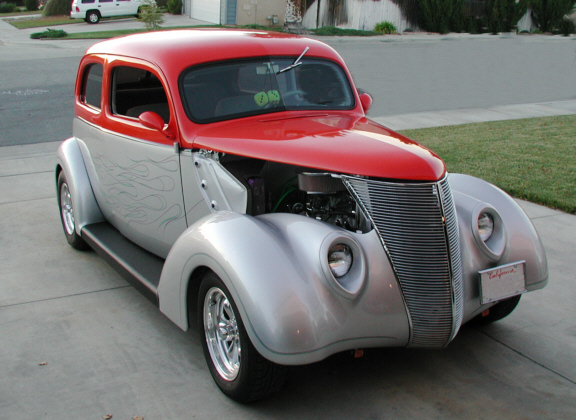 The two-tone paint was chosen by Gary and sprayed by Bart. There are two colors of pinstriped flames that weave there way towards the back. If the hood sides were on, you would see the flames on them as well. It's hard to tell in this shot but the orange has some flakes in it that make the orange really stand out.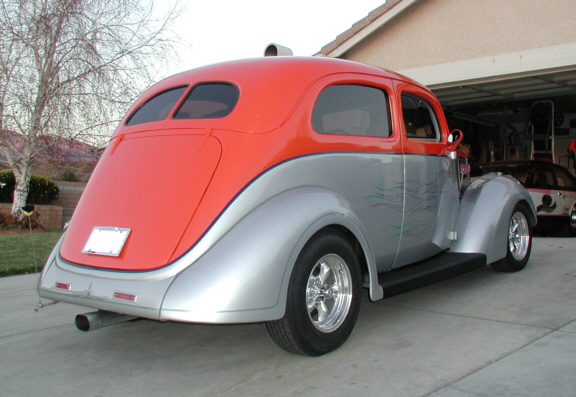 Power comes by the way of a 383 Chevy stroker which gets driven through a Turbo 400 transmission on it's way to a 9" Ford rear end. He has plans to put a larger set of rear tires and wheels on it someday. Can you say "Tubbed"?