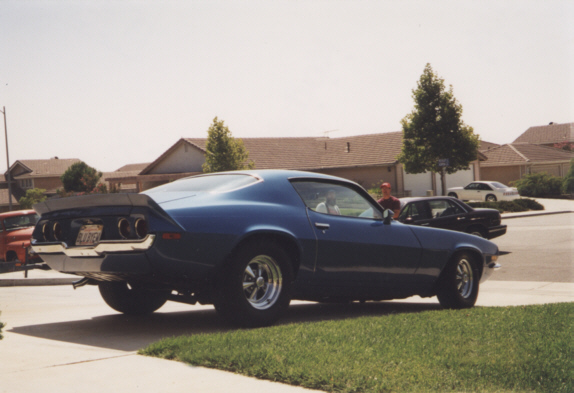 It sits low to the ground which made it hard to go into driveways and over speed bumps. You can't roll a ping-pong ball under it without it hitting the headers.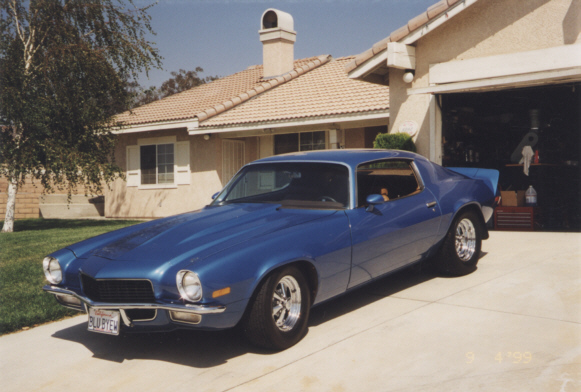 The car had a big block in it when I first bought it and I put a 350 LT1 small block Chevy in it. I made a lot of trips to the plating shop as you can see. The fender wells, radiator support, hood hinges and lots of nuts and bolts were Cadmium plated (gold color). The chrome shop got my business as well like the hood springs, heater core cover, brackets, radiator cover, lots of nuts and bolts and a few things you can't see here.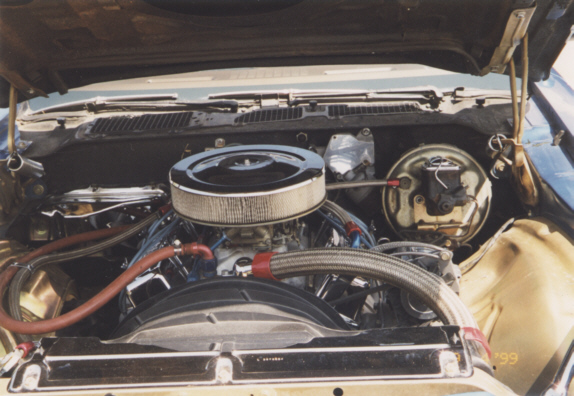 I also used steel braided hose through out the car. I had to use some normal heater hose as the steel braided started to leak. Looks bad but it works.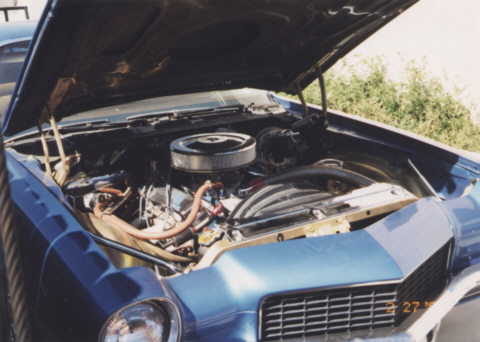 The interior was done in brown diamond tuck. I also chromed the two pieces along the windshield and over the door. It had a Pioneer stereo with two 6X9's in the rear deck and two round 6's in the back side panels.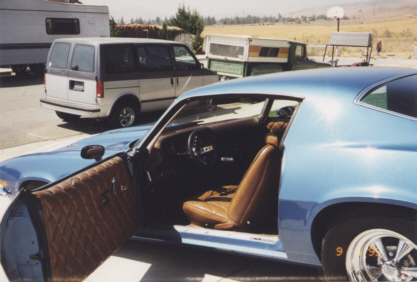 I put in Stewart Warner stage 3 gages (six in all) and custom fit them in the dash. The small steering wheel was a bitch to turn because it didn't have power steering and I put in a Corvette steering box which had a quicker ratio. The M21 four speed trans was sure fun. I mean there's nothing like putt'n your foot through the floor-board and then yank'n gears.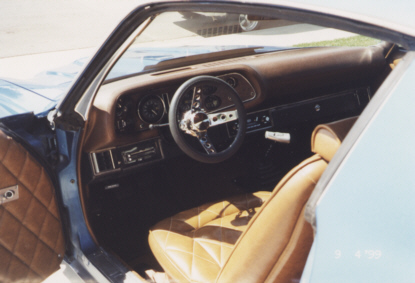 Now after all this reminiscing, I've got the itch to

build something else

.

Back to Cruisers