I wanted a small table to sit between our couch and chair in the living room which would take the place of a TV tray we were using temporarily. Here you see the table top and some legs after I put a clear finish on them. I wanted a piece of wood that was triangular shaped and this slab should work fine.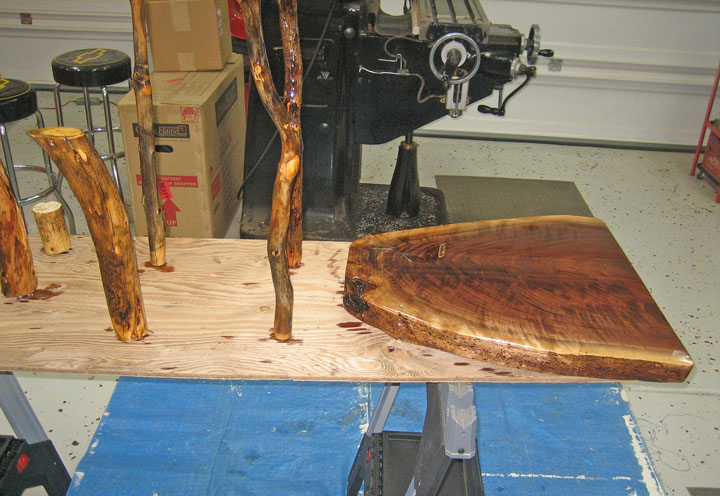 Here you can see the beautiful grain from this piece of black walnut slab. I removed the bark from the outside (as most of it was missing anyways) and then put the clear finish on the sides too. Notice the garage light reflecting on the table top, the surface is nice and flat and looks pretty good. The size is 23" long X 22" wide along the long straight area and is 2 1/4" thick.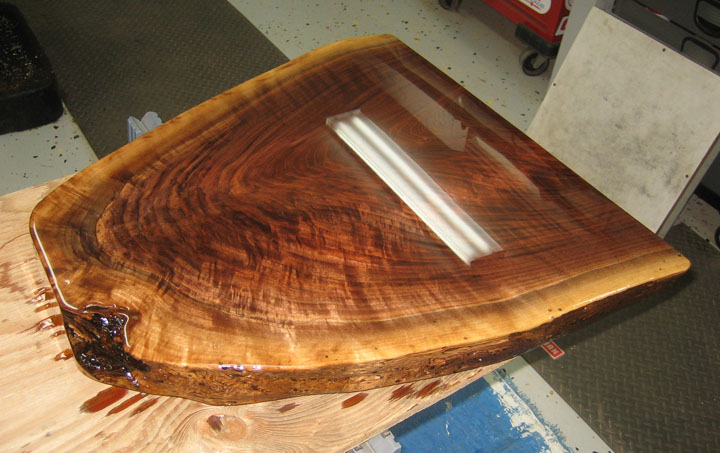 I used some branches that I found while I was hunting and they worked out great. They are held on by thread inserts screwed into both the top and the legs. I cut the heads off a 5/16 bolts and used them like all-thread between the two.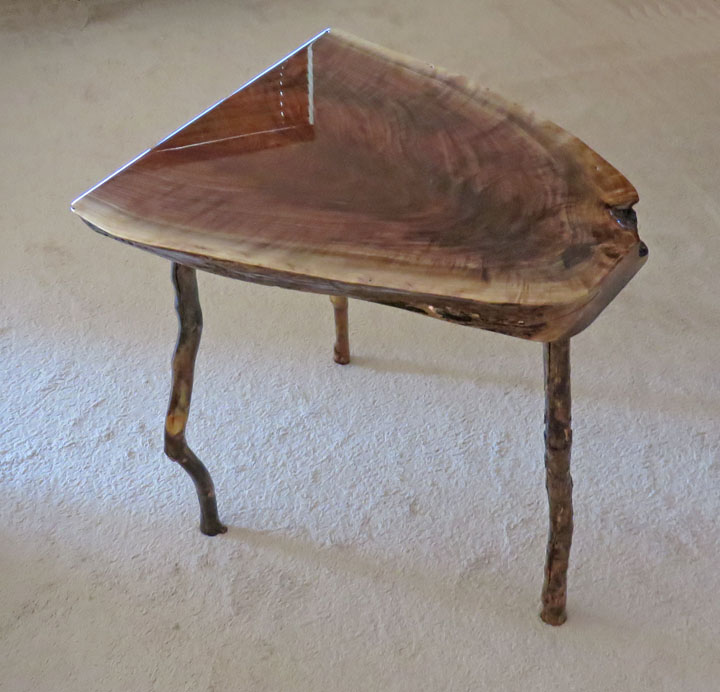 I like the rustic look and only had to cut the small front area and along the back with my milling machine. Then I sanded the radius that you see at the small end with my belt sander.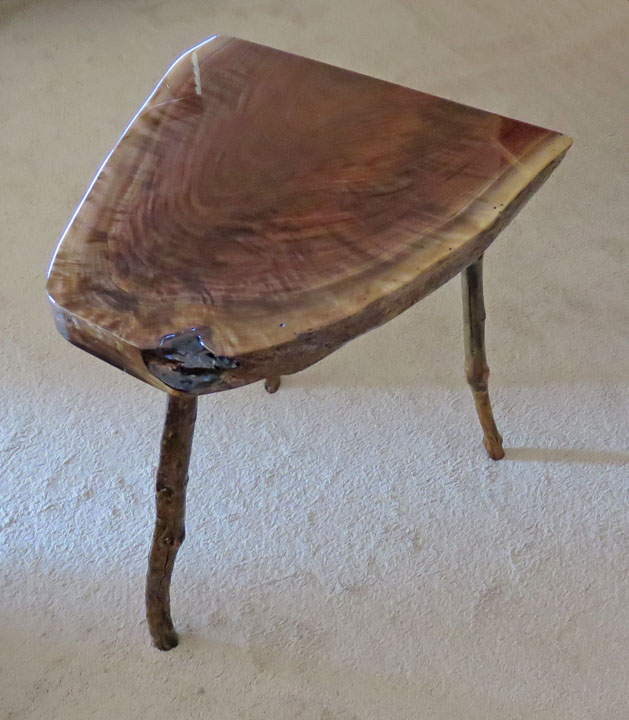 This slab of black walnut sure does look nice!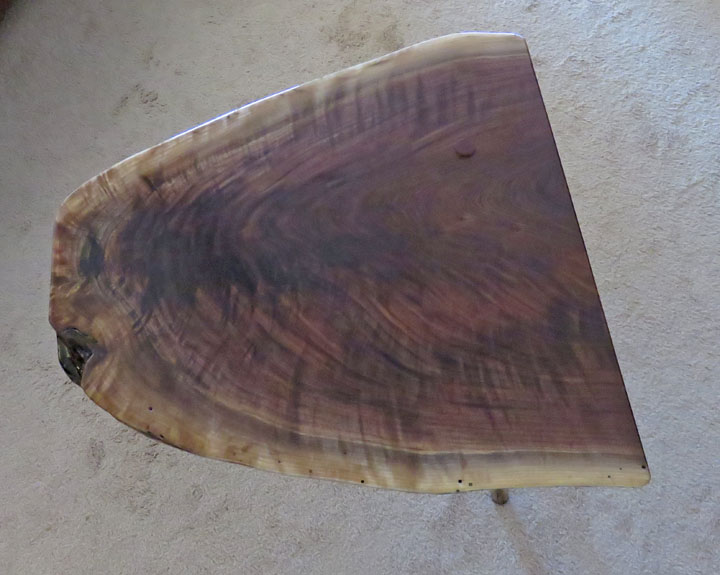 Here is the table sitting between our couch and chair. Now you can see why I wanted one end larger than the other. The height is 25 1/2" tall which was the same height as the TV tray and works out really good for us.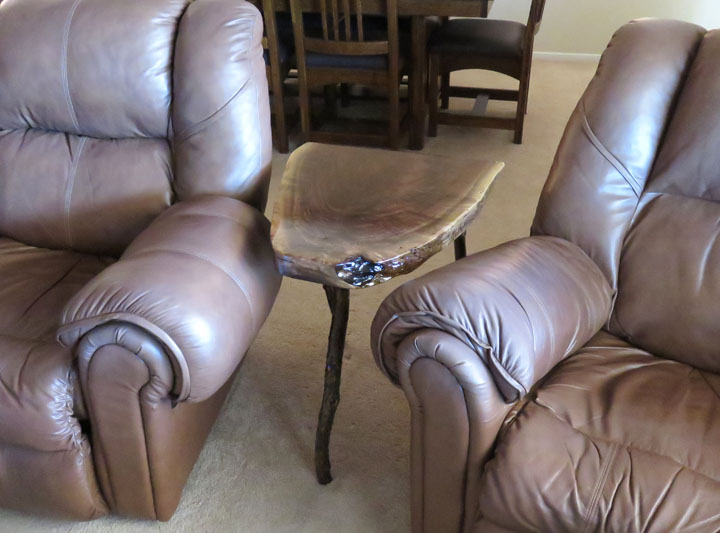 Here is another small table but this one will be going in our bedroom. This unique piece is made out of cypress and is very light weight. Notice the Y shaped branches on the work bench (again while hunting). This will become two of the three legs attached to the table.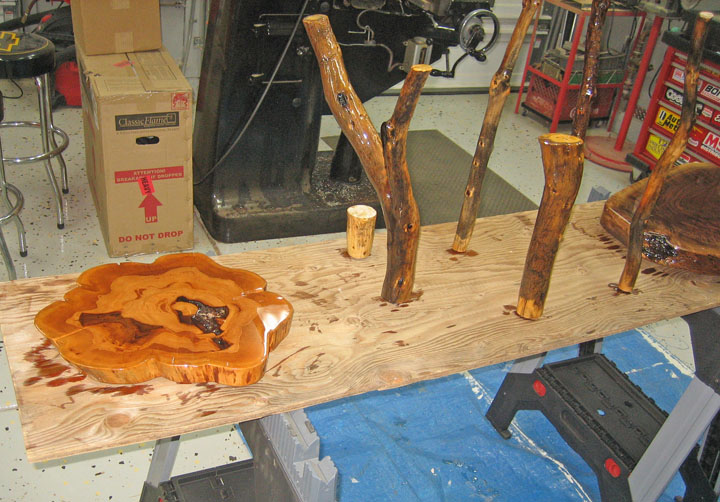 Here you can see how it looks with only two legs fastened to the top. But with the Y shaped piece it rests on three spots at the floor. The size is 17" X 14" X 21" tall.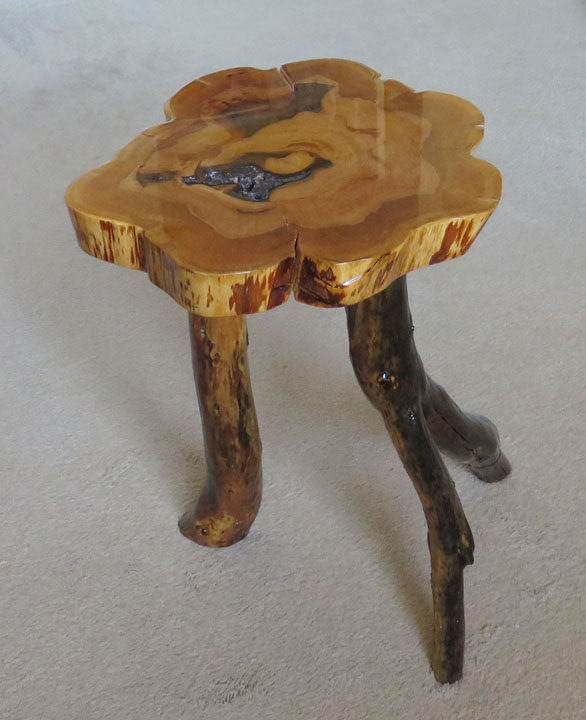 I'm not sure why the area near the center looks burnt but I liked the overall appearance so I left as is.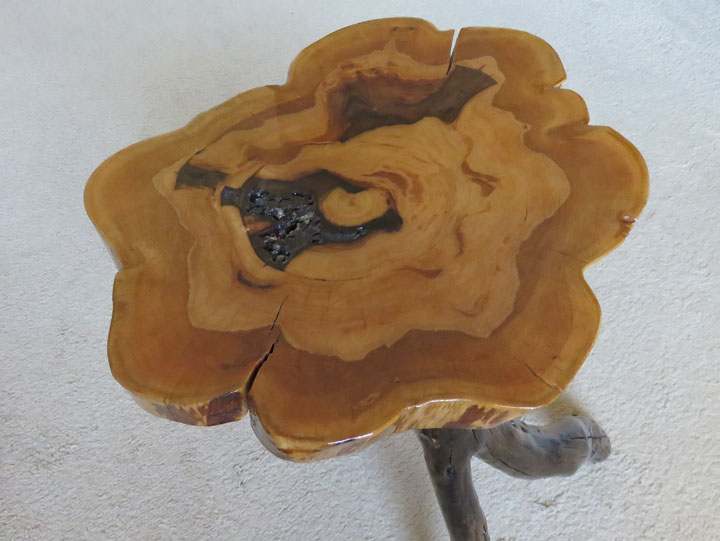 Here it is sitting next to an old chair and dresser. It's just the right height while sitting, doesn't take up very much room and my wife likes it.