Old Cars 1 2-2013
Over the years I've received a bunch of emails that have to do with all kinds of different things and what I'd like to do here is share some of them with you. The text that goes with each picture is the same as I've received it and the pictures haven't been altered in any way shape or form. I hope you like them as much as I did. Enjoy!
---
Barn Find

A recently retired New York man wanted to use his retirement funds wisely, and decided to buy a home and a few acres in Portugal. The modest farmhouse had been vacant for 15 years; the owner and wife both had died, and there were no heirs.

The estate was being sold to pay back taxes. There had been several lookers, but the large barn had steel doors, and they had been welded shut. No one wanted to go to the extra expense to see what was in the barn, and it wasn't complimentary to the property anyway... so, no one made an offer on the place.

The New York gentleman bought it as is, paying just over half of the property's worth; moved in, and set about to access the barn... curiosity was killing him. So, he and his wife bought a generator and a couple of grinders and cut thru the welds.

What was in the barn...?


Here is the barn.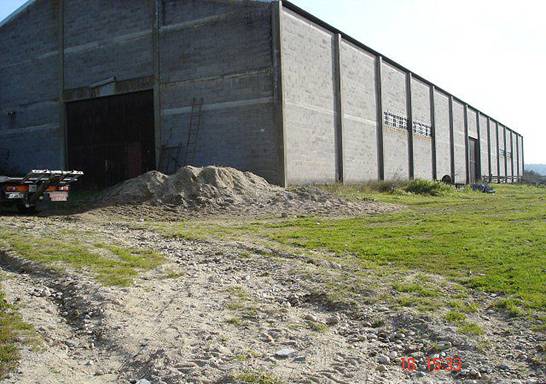 The doors were welded shut, but a grinder took care of that.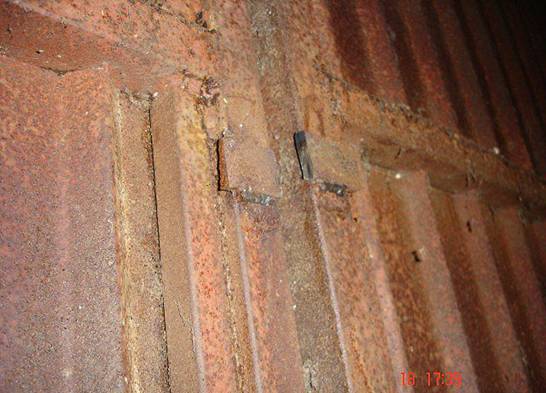 A warehouse full of vintage high performance cars!!!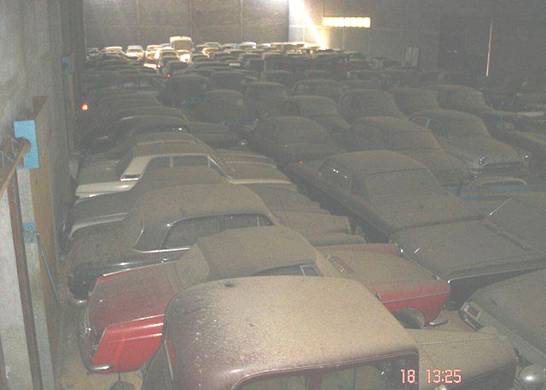 Aston Martin?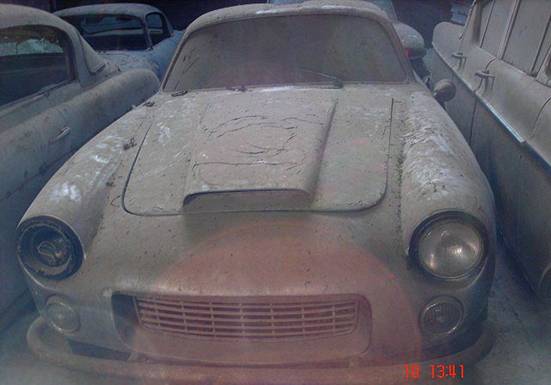 Opel GT, Lotus Elan FHC, Lotus Super Seven Series IV, Lotus Elan DHC.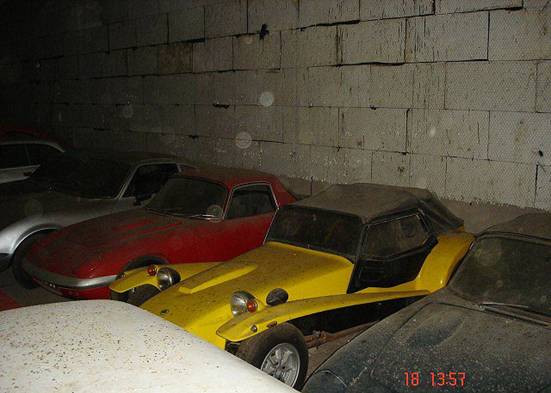 Porsche 356, Austin Healey Sprite MkII, Volvo PV 544, Ford Y?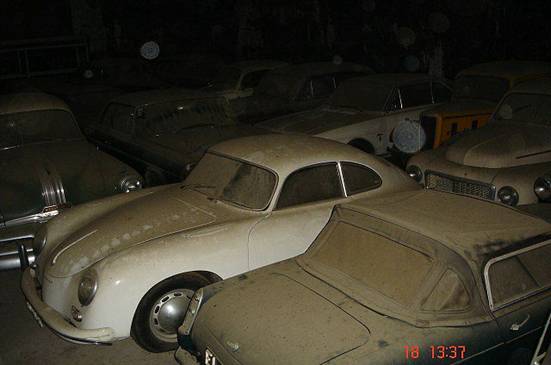 Giulietta Sprint, Giulia Sprint Speciale (SS), Nash Metropolitan.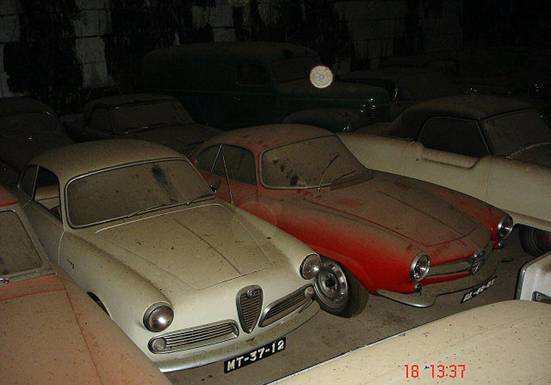 Alfa Giulietta, Lotus Europa, another Lotus Elan FHC, Matra Djet?