The raised part on top is .200 tall (just under 1/4") and it has a 15 degree angle as it meets the larger diameter. I also put a .060 radius on the outside diameter and on the angled surface. This way it will be easier on little hands.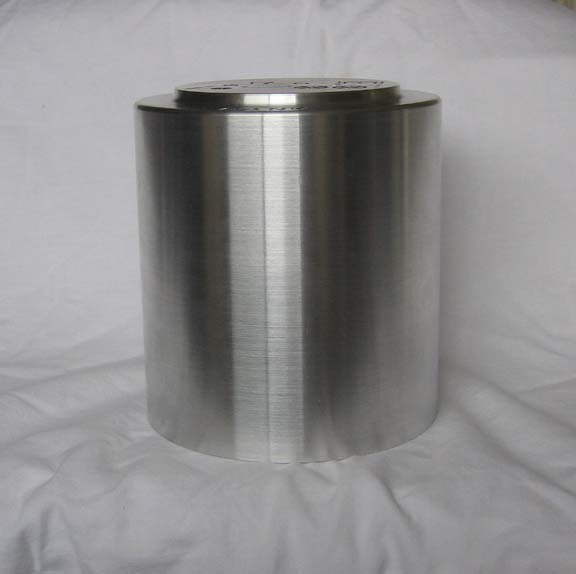 The bottom is held on with three 6-32 flathead screws that are made out of stainless steel. And if you're wondering where the bottom is, you're looking at it as it's made out of plexiglass. This was so Aidan could see what's inside and check it out whenever he wanted to.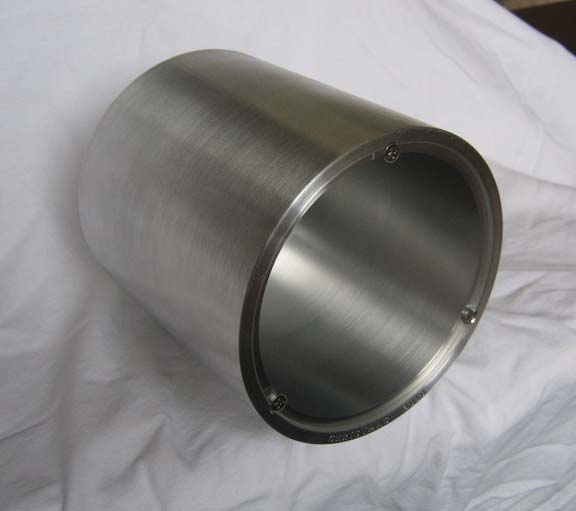 Here is the personal touch that's on the top. The letters are 3/8" high and because he loves trains, I worked around the coin slot to give him something special. Speaking of the coin slot, if you look close you can see it has a small chamfer (angle) around it so the coins enter easier too. You can also see the 15 degree angle a little better in this shot.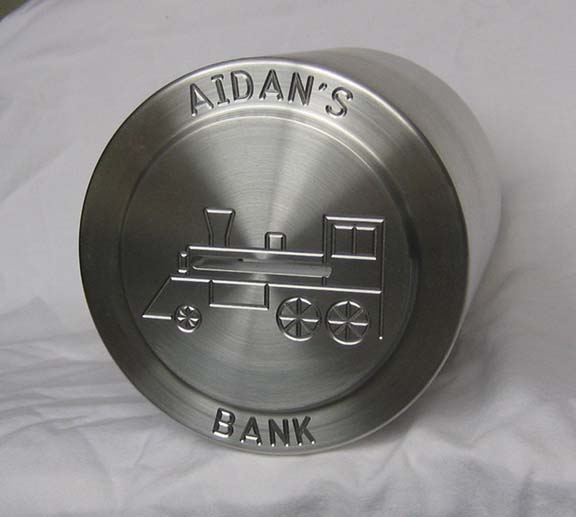 Here you can see the bottom which sits in a recess that is .010 deeper than the plexiglass. This is so whatever surface the bank sits on shouldn't touch or scratch the plastic. At least that's the plan.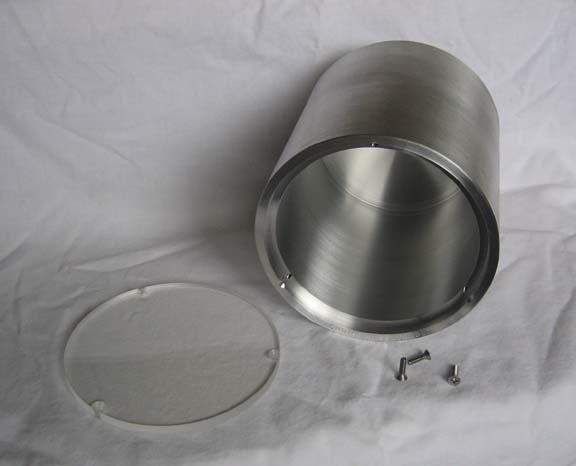 I also added a little something so he can remember what year it was made in.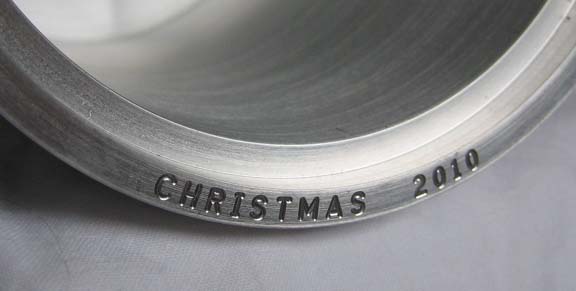 You can see the countersinks for the screws in this shot a little better. The only bad thing about using plastic for the bottom is the potential of over-tightening the screws and cracking it. If that were to ever happen, I could always make another one out of aluminum which should last a lot longer.
This was a fun little project that I hope he'll enjoy for years to come.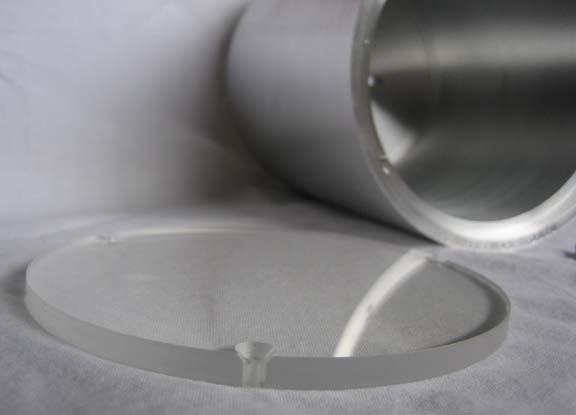 1

2